Make It Your Business Health & Wellness Symposium: Brain, Body, Business!
Description
Overview
Make It Your Business Employee Health and Wellness Symposium: Brain, Body, Business! will provide employers, businesses and companies the resources, materials and strategies for developing healthy cultures at their organizations. The Make It Your Business (MIYB) Symposium will help Oklahoma employers and organizations understand what it takes to create and implement an effective wellness program, how to create a culture of health, and how to inspire and engage your workforce toward behavior change.
Does Policy Matter?
Given that most adults spend nearly half of their waking hours at work and eat several meals and snacks at the workplace, businesses can, and must, actively support the health and wellness of their employees. One effective way they can do this is by developing and implementing a workplace wellness policy. The most effective way to increase healthy behaviors among employees is to implement workplace wellness policies in tandem with wellness programs. The essential goals of a workplace wellness policy are to increase employees' access to healthy foods, safe places to exercise and play, and clean, tobacco-free air.
Why Attend?
Properly designed health promotion programs can positively impact an organization's bottom line. Improving the health of at-risk employees while maintaining the wellness levels of already healthy employees is the key to lower health care costs and higher workplace productivity.
Target Audience:
Employer groups of any size
Human Resources personnel
Employee relations
HR Consultants
Wellness and prevention coordinators
Workforce health and productivity managers
Congregations
---
KEY NOTE SPEAKER:
GERARD P. CLANCY, M.D. PRESIDENT, THE UNIVERSITY OF TULSA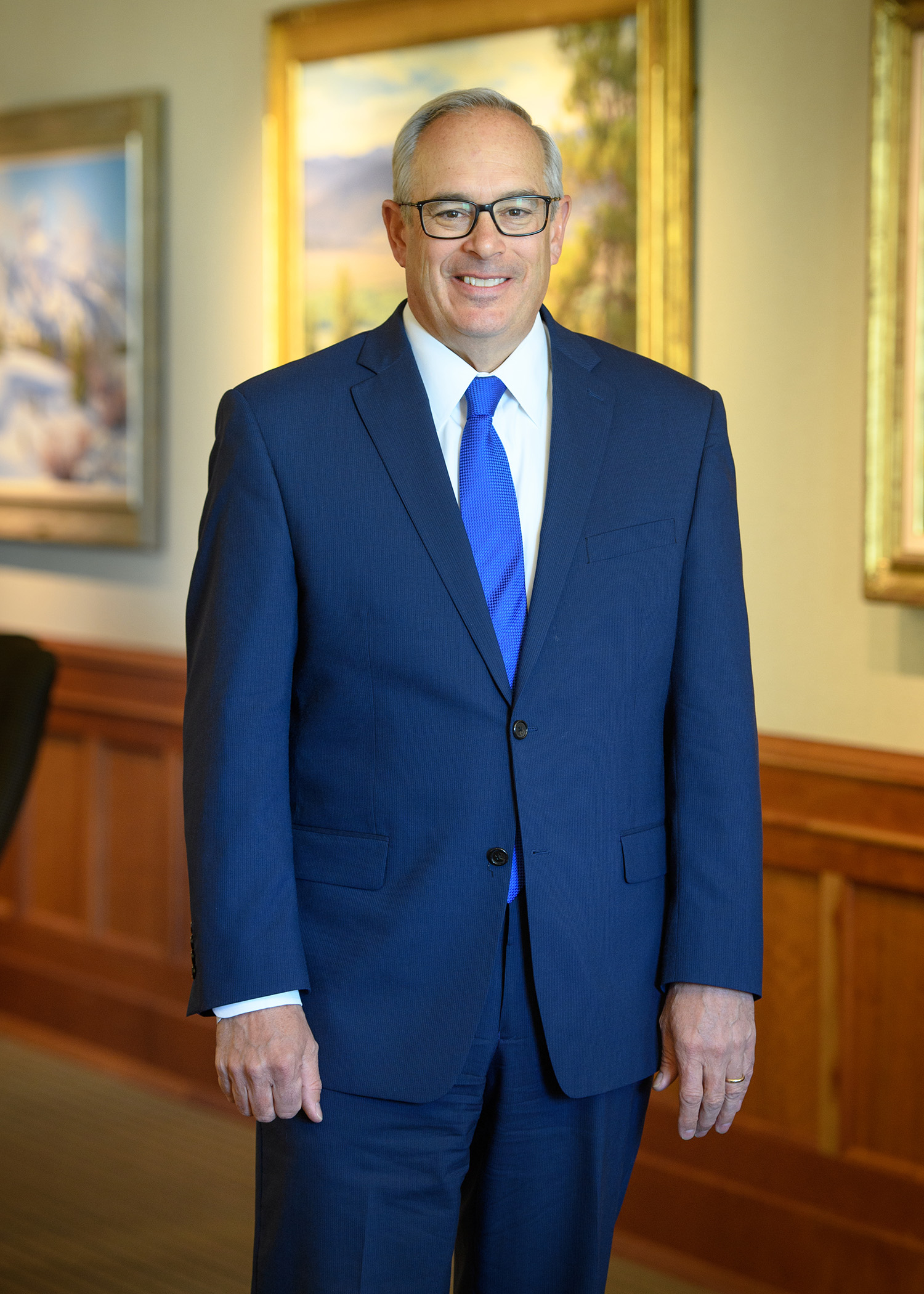 Dr. Gerard P. "Gerry" Clancy was named TU's 20th president on Nov. 1, 2016. Clancy joined the university in 2015 and launched its Oxley College of Health Sciences where he served as dean until he was named president of the university.
Regarded as one of Tulsa's leading advocates of mental health awareness and treatment, Clancy continues to fight for prevention, intervention and direct care for those who suffer from mental illness and brain disease while serving the university. In 2016, TU began work with the Zarrow Foundation to engage in research on the status of mental health in the Tulsa community. That research was used to develop the Tulsa Mental Health Plan, a 10-year strategic plan to improve mental health and the mental healthcare system.
Clancy was instrumental in establishing the Albert Schweitzer Fellowship Tulsa chapter in 2016. The program develops future leaders in health through service projects targeting vulnerable populations.
To create a safer campus environment, Clancy has prioritized reducing incidences of sexual assault and raising awareness of the dangers of binge drinking. The university has implemented resources that include improving confidential pathways for reporting sexual assaults and training security officers in trauma-informed care.
During Clancy's tenure as president, TU has received more than $100 million in gifts to fund scholarships and other university initiatives.
Clancy previously served as president of the University of Oklahoma-Tulsa from 2007 to 2015. During his eightyear tenure as president, the OU-Tulsa Schusterman Center added more than $327 million in new facilities, academic degree programs, endowed faculty chairs and student scholarships. Clancy helped develop a community health network that included after-hours free clinics for the underserved, pediatric school-based clinics in disadvantaged areas, mobile psychiatric teams and the OU Wayman Tisdale Specialty Health Clinic.
TulsaPeople magazine named him the 2009 "Tulsan of the Year;" and in 2014, he was invited to work on international health disparities with the World Health Organization.
Clancy earned his bachelor's and medical degrees from the University of Iowa, where he later served as a faculty member and vice chairman of the Department of Psychiatry. He received The Distinguished Alumni Award for Early Achievement from Iowa's College of Medicine in 2005 and the Distinguished Alumni Award for Achievement from the university in 2011. He is a graduate of the Harvard University Programs in Health Care Policy and Management and Non- Profit Financial Stewardship. He served on active duty in the U.S. Air Force as a flight surgeon.
Clancy and his wife, Paula, have been married more than 30 years and have three children: Sam, an attorney; Mary, a speech pathologist; and Joseph, a student at Seattle University
---
LUNCHEON SPEAKER:
---
AGENDA
Registration: 8:30 – 9:00
Welcome: 9:00 – 9:15 Founders Hall ­­­­­
Reggie Ivey

COO, Tulsa Health Department

Keynote: 9:15 – 10:00 Founders Hall
Dr. Gerard "Gerry" Clancy
President, The University of Tulsa
Break: 10:00 – 10:15 Networking & Vendors
Break Out Session: 10:15 – 11:00
Rm #137 Nutrition
Rm #220 Physical Activity
Rm #221 Tobacco
Break: 11:00 – 11:15 Networking & Vendors
Break Out Session: 11:15 – 12:00
Rm #137 Nutrition
Rm #220 Physical Activity
Rm #221 Tobacco
Luncheon: 12:00 – 1:00 Founders Hall
Keynote: 12:30 – 1:00 Founders Hall
Ricky T. Munoz
University of Oklahoma
Plenary Session: 1:00 – 2:00 Founders Hall
Craig McNeill, SPHR
Dal-Tile Manufacturing
Closing & Door Prizes
2:00