Description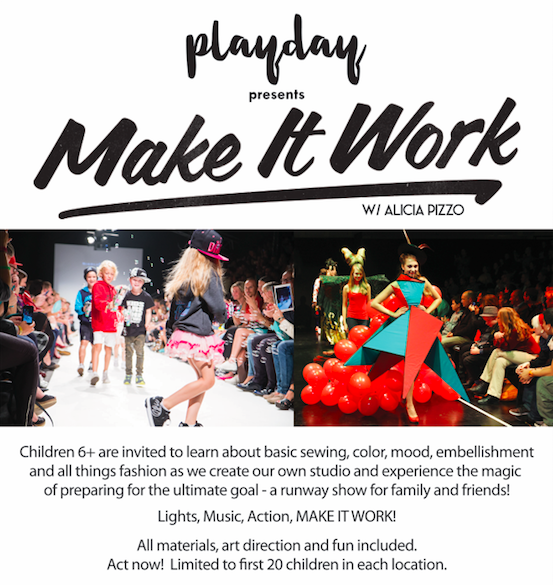 Every Wednesday at PLAYDAY Gramercy: 122 East 25th Street, New York, NY 10010.
Children 5+ invited to attend. Classes open to drop-in students as we cover different topics and aspects of fashion each week.
Discounts available on packs to attend all remaining MAKE IT WORK classes.
Email info@playdaynyc.com for more information or to purchase multiple classes.
www.playdaynyc.com