Make It Meaningful: Fashion is More than Shopping

Tuesday, August 5, 2014 from 8:15 PM to 10:00 PM (PDT)
Event Details
Make It Meaningful: Fashion is More than Shopping
Tues. Aug 5, 8:15-10pm @ 1111 8th Street, San Francisco, CA
WORKSHOP DESCRIPTION
This workshop will introduce emergent concepts in the fashion and sustainability movement, with a particular focus on the "Craft of Use" movement. Current efforts around sustainability in the apparel and textile industry are mainly focused on improving the existing fashion system, yet fashion is far more than the sum of material components formed into a garment. Post purchase, garments become part of our lived experiences and hold meaning and purpose deeply connected to fundamental social and cultural human needs.
Explore user-centered ethnographic research conducted by Dr Kate Fletcher, London College of Fashion, and the work of 7 international schools (including CCA) participating in the Craft of Use symposium, London, April 2014. These international use practices are rich, vibrant and widespread, and yet are often missed by an industry intent on selling individual material units at ever greater volumes and speed.
Participants will explore which wearable technologies, products, systems and emergent behaviors might amplify the Craft of Use and what new business models might be suggested through these explorations. Be prepared to challenge your perceptions about what fashion is and can be. Recommended readings and video viewings will be provided.
NOTE: This class can be taken alone, but is complemented by the "Materials & Methods" prototyping workshop on Wed. Aug 6.
TAKEAWAYS
Explore what wearable technologies might disrupt the existing fashion system by meeting fundamental human desires in a new way

Get an an intro to wearable tech concepts and components from a fashion and textile designer turned fashion technologist


 
WHO SHOULD ATTEND
Basic understanding of fashion is ideal, but anyone interested in the intersection of fashion and wearable technology is welcome. Each participant should bring in a garment that they have had for a long time and that they associate with a person or a story that has significance to them.
DETAILS
Registration fee refundable up to 1 week prior to event. Check in at CCA's main entrance at least 15 mins prior to start time to get room number. See our full list of classes, workshops, panels and meetups here.  
INSTRUCTORS
Lynda Grose, CCA Fashion Design Program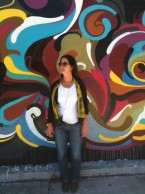 As a practicing designer, consultant, and educator, Lynda works with clients across all sectors of the economy; from private businesses to non-profit organizations and governments, and from designers to artisans and farmers. Her client list includes UNDP, The Sustainable Cotton Project, Aid to Artisans, G.Hensler, Gap Inc, Turkish Government, US Department of Agriculture, Market Place India, Patagonia, Green Peace, 13-mile Farm, and Shayan Craft Center. She runs workshops on sustainability for design teams, and is a frequent speaker at corporate offices, trade conferences, and universities. Identified in 2008 by London's Financial Times as one of the "green power brokers," Lynda currently serves as assistant professor in CCA's Fashion Design Program.
Lara Grant, CCA & Switch Embassy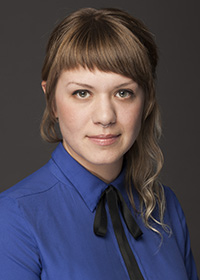 Lara is dedicated to creative design, research and fabrication that honors traditional practices but incorporates new technology and electronics. She early career in costume design, pattern-making and other important details of manufacturing helped develop a passion for technical accuracy and execution, while allowing her to maintain an inventive outlook.
When & Where

California College of the Arts
1111 8th St
San Francisco, CA 94103


Tuesday, August 5, 2014 from 8:15 PM to 10:00 PM (PDT)
Add to my calendar
Organizer
THE DESIGN OF WEARABLES ~ Summer Series at California College of the Arts
California College of the Arts (CCA) is hosting Design of Wearables - a series of meetups, panels, classes and workshops produced in association with Mix & Stir Studio and CCA's DMBA program. Events are open to anyone in the community interested in how design impacts the acceptance, popularity, and performance of wearables.
Make It Meaningful: Fashion is More than Shopping