Description
LAST CHANCE TO MAKE HISTORY WITH US!
We have only 5 places left!
Take advantage of this opportunity to join our Latinas in Business Inner Circle!
MARCH 8 TO MARCH 31 - ONLY few days left for the best deal of the year!
50% DISCOUNT MEMBERSHIP
Includes:
Free article on LatinasinBusiness.us

Free social media campaign (Facebook groups with mentorship opportunities)

Link to your website

A chance to be elected Latina Entrepreneur of the Month*

Discount tickets to all our events

Discount exhibitor's table to all our events

A support group of like-minded Latinas to help you grow your business!

A FREE T-SHIRT!
And much, much more! Sign up and enjoy our Monthly Podcast FREE for members!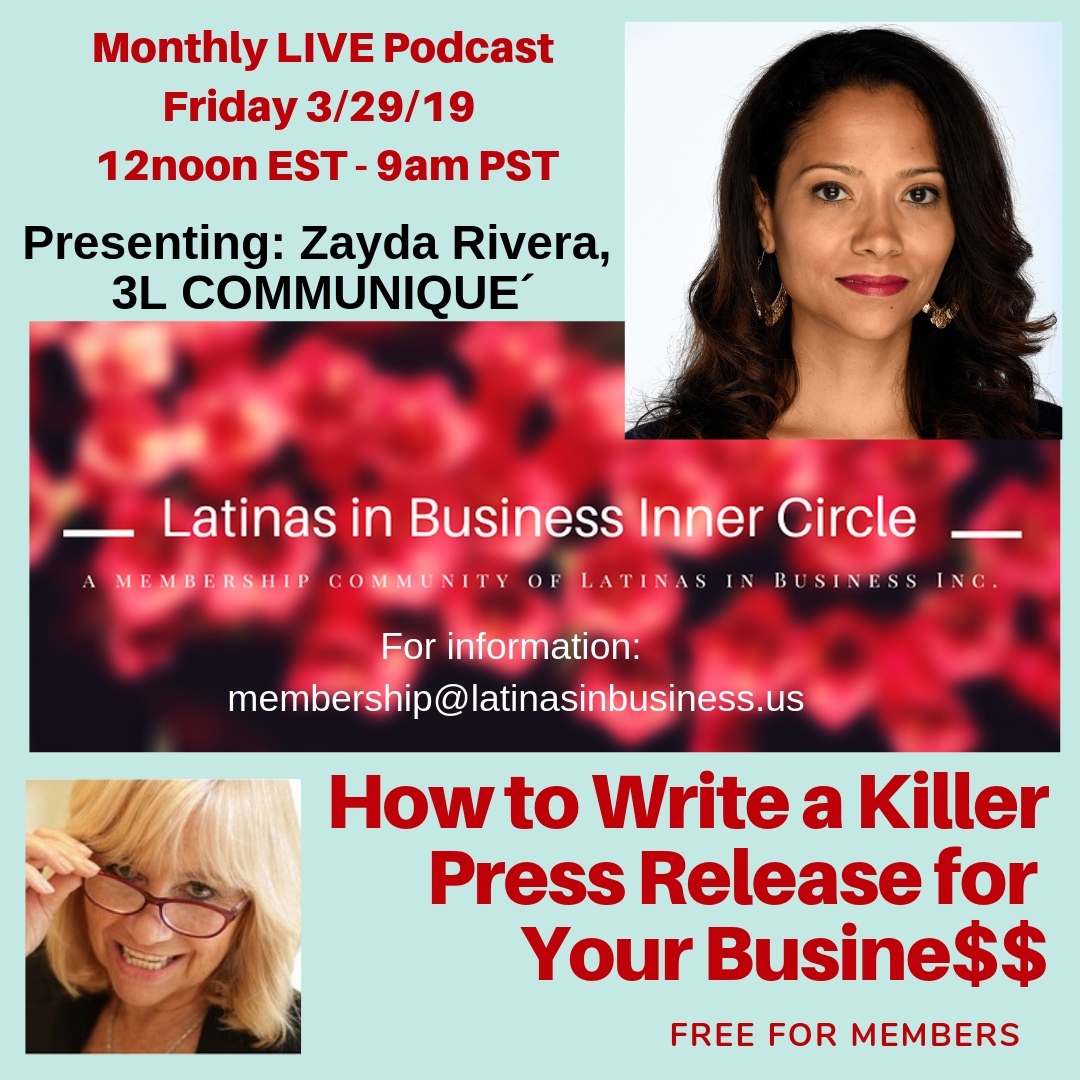 See results for these members: