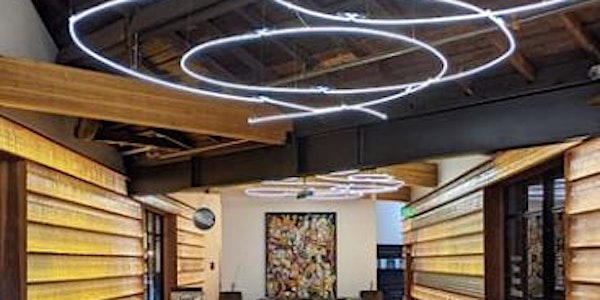 MAKE Art & Music Exhibit-Anaheim
You're invited to a spectacular family friendly art show at Make Anaheim! Amazing creations of local visual artists and live music!
Date and time
Sunday, June 11 · 1 - 5pm PDT
Location
MAKE 500 South Anaheim Boulevard Anaheim, CA 92805
Refund Policy
Contact the organizer to request a refund.
Eventbrite's fee is nonrefundable.
Agenda
1:00 PM - 5:00 PM
Registration and show opens
---
Live painting by Sean McMullen and Christa Galactica
1:00 PM - 5:00 PM
Art Exhibit Various Artist's
1:00 PM - 1:45 PM
Musical artist Joe Delgado
2:00 PM - 3:15 PM
Musical artists Avocado Syndicate with Gary Thomas and Nicolas Scott
3:30 PM - 5:00 PM
Musical artist Al Holbrook
About this event
You're invited to a spectacular art show on Sunday, June 11, 2023 at Make Anaheim!
Come and see amazing creations of local visual artists and musicians, from paintings, sculptures and live music all day.
Featuring Visual Artists:
Tigheyay
Cassidy Austin
Phoenyx Kym
Kiara Aileen Machado
Sean McMullen
Mike "Trippy Art" Shea
Scotty "Krooked Fingers" Salmon
Christa Galactica
Musical artists:
Avocado syndicate with Gary Thomas and Nicolas James Scott
Al Holbrook And Joe Delgado
This is a one-of-a-kind opportunity to support the vibrant and diverse artistic community in Anaheim and beyond. You'll also enjoy live music, delicious food and drinks. Don't miss this exciting event that will inspire and spark your imagination. The art show starts at 1 p.m. and ends at 5 p.m. Admission is FREE and open to the public. We can't wait to see you there!
IMMEDIATE RELEASE
Media Contacts:
Devon Reeves devon@packingdistrict.com
Artists & Musicians Display Works at 106-Year-Old Marmalade Factory
June 22, 2023 – Anaheim, CA –Long Beach Renaissance woman, Phoenyx Kym, will team up with Packing District's historic MAKE Building, located at 500 S. Anaheim Blvd in Anaheim, to host "MAKE Art & Music," a carefully curated pop-up gallery event, Sunday, June 11, from 1pm until 5pm. "
"If it is not an abstract piece that is driven by pure emotion, I typically start with an idea of what I want to create, make a sketch, then paint the sketch. Color schemes seem to develop as the piece does, often morphing into something unexpected," explains Phoenyx as she describes her artistic process. The same process is how the idea of the hosting the inaugural MAKE Art & Music event manifested.
A variety of mediums and styles of works will be on display from 8 So Cal artists including, Phoenyx Kym, Scott Salmon, Christa Galactic, Kiara Aileen Machado, Sean Mcmullen, Cassidy Austin, Branden Tigheyay, and Shea.
Guests can also enjoy food from social media favorite, Tacos El Gringo, highly-rated wine from Pali Wine, and award-winning beer from Unsung Brewing while being serenaded by the bluesy acoustic soul of Joe Delgado (2pm), Avocado Syndicate's shoegaze looping (3pm) and gentle funky vibes of Al Holbrook (4pm).
To RSVP free, visit MAKE Art & Music's event page,
https://makeartandmusic.eventbrite.com
###
Phoenyx Kym, based in Long Beach, CA, has spent her entire life creating art in one form or another. As a professional musician, vocalist, band leader and visual artist, Kym is driven by pure emotion, inspired by life experiences and influenced by her artistic friends. She is also a professional special education advocate helping students with all disabilities, specializing in the autism spectrum. Find her company, "McClain Special Needs Advocacy" on YELP.
The Anaheim Packing District encompasses 3 historic landmarks, including the Anaheim Packing House, Packard Building and MAKE Building, as well as the glorious 2-acre Farmers Park. Opened in 1917 as the Crawford Marmalade Factory, the historic MAKE building has undergone a transformation by the LAB team in step with the revival of the historic Anaheim Packing House. The MAKE building reopened in 2016 as a mini food hall and is now home to Unsung Brewing Company, Pali Wine Company, Tacos El Gringo and soon to come, Stone Groove Stillhouse. Boasting more than 30 unique food and beverage artisans, the Packing District offers a culinary menagerie for families and visitors alike. Visit packingdistrict.com and follow @packingdistrict for current Packing District activities, including weekly entertainment.
Frequently asked questions
How much does the show cost?
Is this a family friendly event?
Will I be able to purchase art that I like?