Description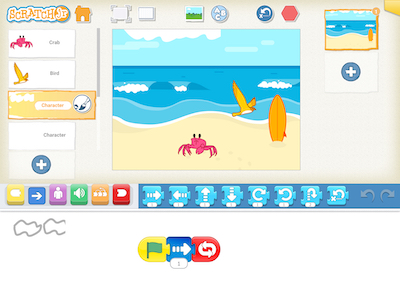 This workshop is intended for Key Stage 1 children (Years 1 & 2).
The children will learn computational thinking by creating an animated story using the ScratchJr programming interface. They will choose characters and learn to animate them by using basic algorithms. In the second part of this workshop, the children will meet the Codingbug robot and give it instructions with coding blocks. The children will learn to make the robot dance, sing and draw.
Bring your own tablet with the ScratchJr App already installed. The ScratchJr App is a free to download.
Age group: 6 and 7 year olds
This workshop is sponsored by