Join solar panel artists Chloe Uden and Naomi Wright and make your own solar panel artwork that can power your devices.
About this event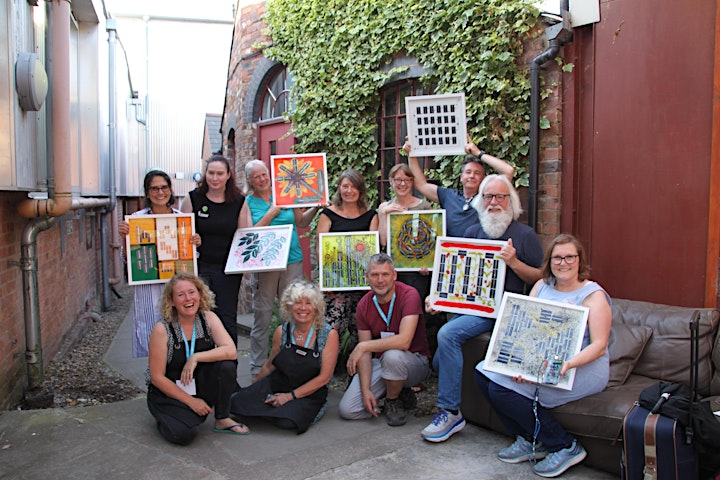 You know what a solar panel looks like right?
Well, this workshop will invite you to think again!
The Art and Energy team have pioneered new ways of working with the materials in a standard solar panel so that you can now make completely unique and beautiful solar panel artworks.
In this workshop, The Art and Energy team will show you how to make your own solar panel artwork that actually generates electricity!
What you do with this power is up to you. You might decide to charge up a power pack so you can charge your phone on the move, or maybe you have your own project that you're hoping to develop.
During this day long enjoyable workshop you will
learn about solar energy through making
design and create your own solar panel artwork
tab up solar cells with a soldering iron
connect the electrical components
test your artworks
and then start generating electricity!
No previous knowledge or skills required.
We hope you will leave the workshop feeling like you've learned something new; that you've had fun doing something unique and that you have something new and interesting to share with your friends and family.
Useful information:
Solar panels need to be in direct sunlight to generate electricity.
The solar panel artwork you make in this workshop will not be like a solar panel from a factory, it will be handcrafted by you, with your design.
Not withstanding something unusual happening, your solar panel artwork will work by the time you leave the workshop, and as with all craft projects, you will need to treat it with care to avoid the components failing (so don't leave it outside!).
The Art and Energy Facebook Group is a (new and hopefully) good place to share information about where to source materials if you decide that you'd like to make another at home.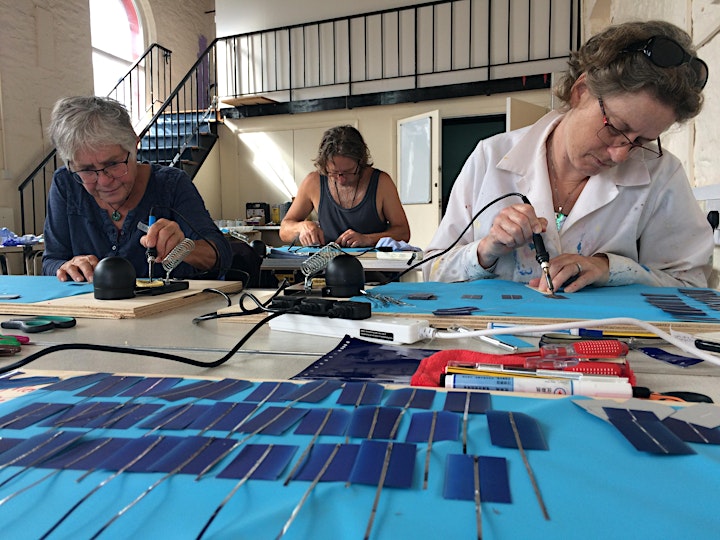 Organizer of Make a solar artwork to charge your phone!
Art and Energy CIC is an artist-led not-for-profit energy company. 
We are a collective of artists trying to find a way to use our skills to respond to the climate emergency. 
We approach our energy system through creativity, and we work to make beautiful things that also give us green energy acting as a celebration and an antidote to fear and anxiety about the future.
Find out more, or get involved at www.artandenergy.org