Description
Learn how to muddle, stir and shake the Cuban way…
Join us for our boozy cocktail class… Learn how to make Miami's favorite cocktail, the famous Mojito… The class includes cocktail history, shaking, making and tasting! After sipping one of our unique cocktails upon arrival, you'll then be given step by step instructions on how to make your own custom boozy concoction while taste testing variations of Rum. As the liquid confidence sets in guests will be given the opportunity to experiment with a wide variety of herbs and tinctures while creating and naming your custom cocktail!

$50 Ticket Includes: 2 Complimentary Cocktails + Taste Testing of Rum + *11% Tax and 20% Service to be charged upon arrival
Where? The Drinkhouse Fire and Ice is South Beach's only ice bar and fire lounge! This hot/cold experience features a chilly vodka bar with ice caverns & a toasty fire lounge.

After the show guests are encouraged to visit the Ice bar for a one-of-a-kind experience! You can come as is - we will provide you will be faux-fur coats and gloves before entering the 23-degree winter wonderland built from an unbelievable 100,000 pounds of ice. You'll have the opportunity to sip cocktails from unique ice glassware and take shots from our crystal-studded sculptures. Chill out (literally) as you socialize and take in the invigorating ambiance!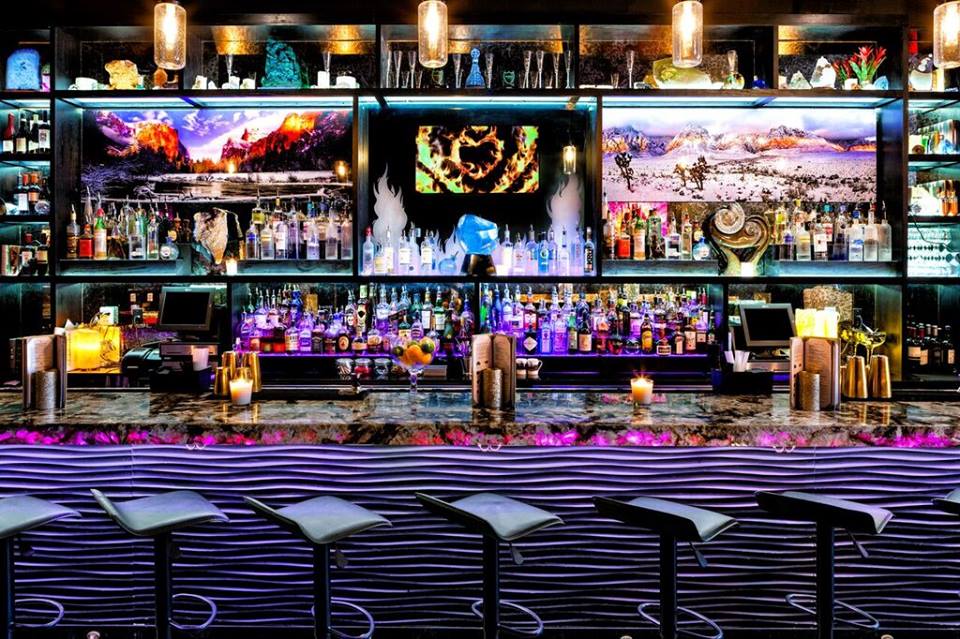 Questions: Call 305-534-2423 / Email hello@sobefireice.com
What exactly is a cocktail class? Learn how to make your own cocktails form our highly trained mixologists! Plus, you get to drink them and have a good time!
Is every class the same? No, classes and cocktails vary depending on the season and the mixologist. Select herbs, mixes, tinctures, and liquors may not be available and are subject to change at the discretion of the venue and the mixologist.

What should I wear? Come ready to have a good time! No shorts, sandals, or beach attire is permitted in the lounge.
Can I bring my own alcohol? Nope, we don't allow outside alcohol (it's also illegal with our liquor license). If there is something specific you like please give us a call! You must be 21+ to consume alcohol. A valid ID or passport is required to attend the class.

Do you have food? We an excellent food option for you to choose when you arrive.

Do you have private classes? Do you do classes off-site? Yes, we do! We offer private classes for a variety of events (birthdays, corporate groups, etc.) and we are more than happy to accommodate any size, location and preference! You can come to us or we can also come to you! Please give us a call to discuss - 305 534 2423

Do you offer gift certificates? Yes, we do! Call us at 305 534 2423 to purchase yours today.

Can I cancel? Cancellations must be no later than 72 hours prior to your class time in order to receive a refund or transfer to another day. Bookings created within 72 hours of a class time are non-transferable and non-refundable.

What do I need to bring? Please bring your ticket printed or on your phone so we can process it! Please note, you will be charged tax and service upon arrival. Other than your ticket, come ready to have a good time! (P.S. you must have a valid ID or passport)

Tax and Service? Upon arrival ticket holders will be charged for tax and service charge. This is based on the price of your ticket. If you are a tax-exempt organization, you must notify the Venue upon purchasing so that Venue may make proper arrangements. If you fail to timely notify Venue of the tax-exempt status, then you must pay all applicable taxes and seek reimbursement from government entities as appropriate.
Can we take our cocktails to go? Unfortunately, the city of Miami Beach does not allow it, so enjoy your cocktails!

TERMS & CONDITIONS: All classes begin promptly at schedule class time, if you arrive late you will not be given additional time in the class. All refunds must be requested a minimum of 72 hours prior to your class time in order to receive a refund or transfer to another day. Should the venue need to cancel the class for any reason it may do so and all tickets will be fully refunded.