Make A Difference Week 2015: Building STEAMM

Saturday, October 17, 2015 at 7:00 PM

-

Saturday, October 24, 2015 at 9:00 PM (PDT)
Event Details
 A WEEK OF DISCOVERING SMARTER TALK THAT MATTERS.
Hosted by Maximum Balance Foundation whose efforts serve to help neighborhoods develop Informational Technology growing capacity – the knowledge, skills, relationships, interactions and organizational resources - that enables residents, civic leaders, the public and private sectors and local organizations to create comprehensive neighborhood revitalization plans. 
TEAM Outcome Report for Attendees: Building Choice Neighborhoods, Creating Promise Neighborhoods and the Byrne Criminal Justice Program.
Attendees will learn of innovative second market strategies to sustain growth, and encourage creativity for example: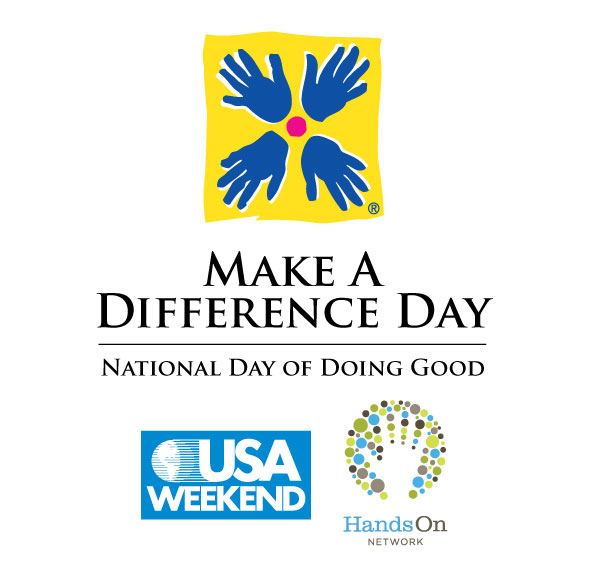 Discussion Outcomes:  Smart City Feedback, One goal: giving every person, regardless of their station in life, new opportunities to thrive.

#Commit: Social Discovery Strategy; how we find promising neighborhoods
#Connect: Social Mapping; making communities a SMARTER Fist Choice
#Concern: Social Engagement, bridging the Knowledge Divide
Make A Difference Week celebrates the achievements of entrepreneurial communities in cities across the globe. CityLab is a 20 county Introduction to Cisco Network Academy Blueprint Training Program for instructors, and administrators.

Our mission is to develop and support thriving communities wherever they may exist. The best way to do this is to bring technical vocational training entrepreneurs together in a way that they can connect, share and bond, locally and across regions.

Over the course of five days, participants in the Week will be introduced to the Internet of Things, and the importance of learning to connect Things to an Internet of Everything Connected. 

CityLab Teams are communities that are selected from applications from 20 countries, and 6 states where TechShop's exist.
Each urban, rural, and tribal CityyLab applicant is asked to put together a clear description of how the CityLab designation would accelerate and strengthen the community's own efforts at comprehensive community revitalization.
Each CityyLab will be coordinated by a lead community-based organization in partnership with several Science, Technology, Engineering, Arts, Music, and Math (STEAMM) educational companies in Silicon Valley.  Companies that power the next generation of jobs, and careers in Technology. 

Maximum Balance Foundation SPC will be the federal lead for the six TechShop Initiatives, while Inherent Knowledge SPC will serve as the lead federal partner to the local county Veteran Affairs (VET Court, County Employment, County housing, etc).

Typically these events are held at various venues across a city. Speakers from the community, and outside it, are brought in to share their story to motivate and inspire the entrepreneurial community.  

Our goal is that after the Week, participants find that they're more connected to their community and no longer feel alone in their efforts. It's this support network that can make the difference between closing up shop and pushing through to success.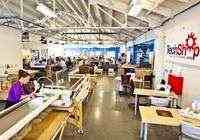 Building a SMARTER DREAM Teams from:
TechShop Mid-Peninsula Redwood City, CA

TechShop San Francisco (San Francisco, CA)

TechShop San Jose (San Jose, CA)

TechShop Detroit (Allen Park, MI)

TechShop Austin-Round Rock (Round Rock, TX)

TechShop Pittsburgh (Pittsburgh, PA)

TechShop Chandler (Chandler, AZ)

TechShop DC-Arlington (Arlington, VA)
When & Where

San Jose Techshop
300 S Second St
San Jose, CA 95113


Saturday, October 17, 2015 at 7:00 PM

-

Saturday, October 24, 2015 at 9:00 PM (PDT)
Add to my calendar
Organizer
Maximum Balance Foundation SPC was created as a partnership between business leaders, educators, and accelerators to address the need to prepare students for professional Information Technology Network Support Careers.
Together, we offer Good Relationships to all and hope to children and their families.
CityLab Professional: Learn without Limits
Visionary leadership, practical experience and drive toward action have helped many diverse groups move one step closer to their own digital educational vision, we celebrate that idea by building a proving ground for Makers called CityLab Professional.
CityLab is pioneering a path to jobs that are yet to be needed as we move towards the world where 'things' are connected to each other over the internet, giving not only critical skills information, by offering third-party certification and on-the-job opportunities we excel in reducing recidivism.
The CityLab Network Academy strategy is to provide State-Certified Technical Training programs in a Productive Laboratory, involve an attempt to serve over 50,000 students in over 8 Academies in 8 states and the District of Columbia in urban schools through small learning communities.
We are enthusiastic and willing to help regional, state, national and global educational organizations work in partnership with their community to establish IoT Career Pathway Models.
Start-up Weeks & and Hackathons
Our events introduce three NGOs, describing both their methodologies and results; to inspire city leaders, economic development teams, and localists with the tools they need to move from hopelessness to tangible progress; to create a renewed sense of community and to understand how and when to invite an innovation partner to come in and inject their methodology, thinking, and best practices.
Entrepreneurs in Residence
The 36-month outcome is a lean startup group of secondary schools, community colleges, labor agencies, and employers and industry representatives that commit to building career pathways leading to jobs in high-demand industries that offer stackable credentials (i.e., a sequence of credentials that can be accumulated over time); in advance of anticipated IT Sector growth.
CItyLab Professionals help from the artisan community to assist in our one-year pilot makercity project, coming this year to Hayward, CA!