Event Information
Location
College of Lake County
19351 West Washington Street
Grayslake, IL 60030
Description
College of Lake County is proud to partner with USA Today, Points of Light Foundation and the HandsOn Network for the nation's laregest day of service. Over 3 million Americans will serve the needs of others on Saturday, October 26th. College students, faculty, staff and community members volunteer on this day to help non-profits in a variety of ways.

We will start the day in the Atrium in front of the college library with some food and speakers to fuel the body and spirit for the day. The volunteers will gather and get to meet their team during breakfast. From there volunteers will volunteer to help with the various needs of the community.
THE FOLLOWING VOLUNTEER SITES ARE AVAILABLE:
AVON TOWNSHIP FOOD PANTRY (Round Lake Park) –ORGANIZE AND STOCK SHELVES WITH FOOD AND PUT SCHOOL SUPPLIES INTO BACKPACKS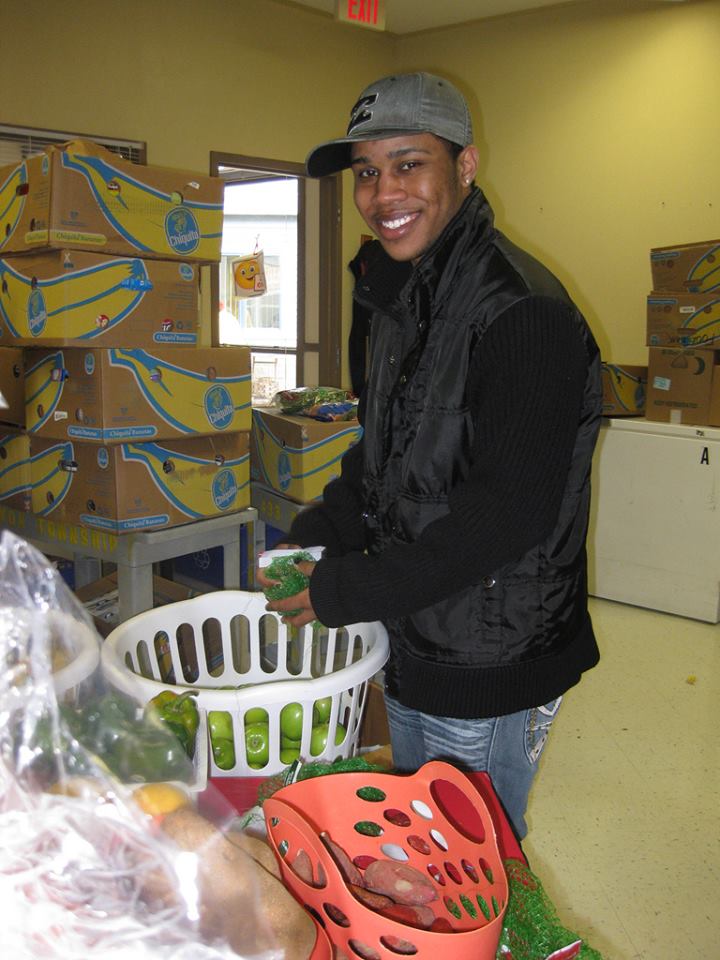 Got Milk? How about bread, eggs, meat and cheese? Many of our neighbors in Lake County are very hungry. The Avon Township Food Pantry helps satisfy the hunger of 24,000 people each month. Help the pantry organize donated food, restock shelves, clean freezers and turn over the community garden for the winter.
THE BOOK BRIDGE (at CLC) - CREATING BOOKMARKS
CLC CHILDREN'S LEARNING CENTER (at CLC) – CLEANING CLASSROOMS AND PLAYGROUND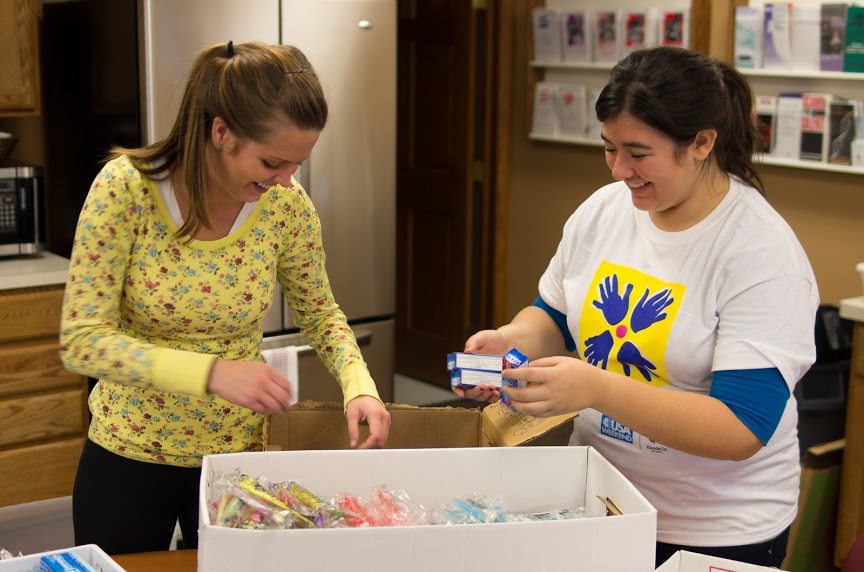 Can you come out and play? Helpers are needed to clean the playground equipment and
children's classrooms. Have some fun reminiscing about your favorite toys and books. After
you are finished cleaning, have some fun on the playgroundwith your new friends.
CLC COMMUNITY GARDEN (at CLC) – CLEAN GARDEN AND WINTERIZE PLANTING BEDS
Do you like to get your hands dirty? Come help turnover the Community Garden at CLC.
Volunteers are also needed to winterize and turnover the planting beds in the greenhouse.
No green thumbs needed, just big hearts!
CLC WOMEN'S CENTER (at CLC) – DESIGN AND CREATE CENTERPIECES
Glitter and Glue Guns unite! Come help the Women's Center decorate centerpieces for their
annual Fundraisers. Volunteers will help design and decorate themed centerpieces that the
Women's Center will sell to raise money for students in need. This is a great experience for
kids (and kids at heart) to play with glitter and crafts.
BERNIE'S BOOK BANK (Lake Forest)—SORT, STICKER AND PACKAGE CHILDRENS BOOKS
LOVE TO ORGANIZE? This is the site for you! Bernie's Book Bank Bernie's Book Bank is the logistical bridge between where books are today and are no longer being used, to where they are not and are desperately needed.Come be part of the solution to children's literacy in Lake County.
LAKE COUNTY FOREST PRESERVE (Grayslake) – HARVEST SEEDS TO REPLENISH NATURAL HABITAT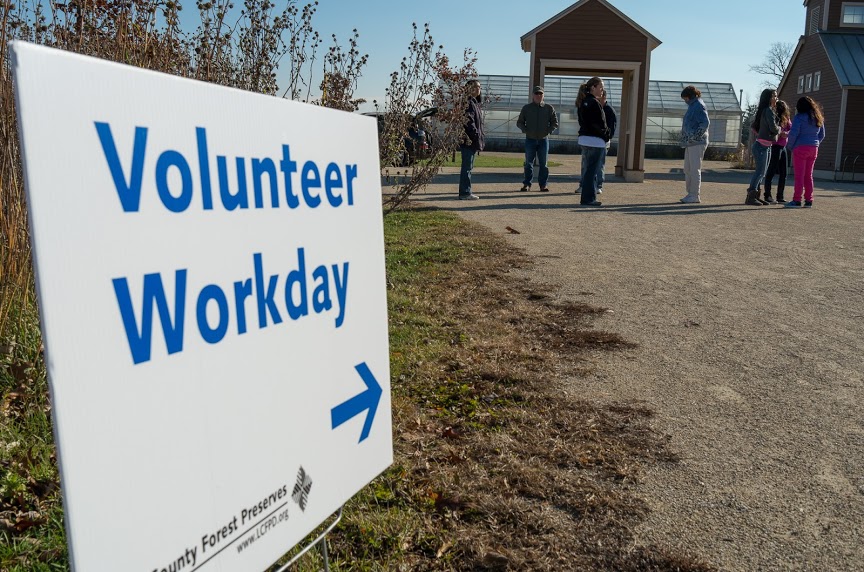 Grab some work gloves and join other volunteers to save some of Lake County's natural
areas. Workdays are agreat opportunity to spend time outdoors, make new friends who
share a concern for the Preserves and make a meaningful contribution to Lake County.
Volunteers will be collecting seeds from native plants to continue in the preservation process
of natural beauty.
NORTHERN ILLINOIS FOOD BANK (Park City) –PACKAGE AND SORT FOOD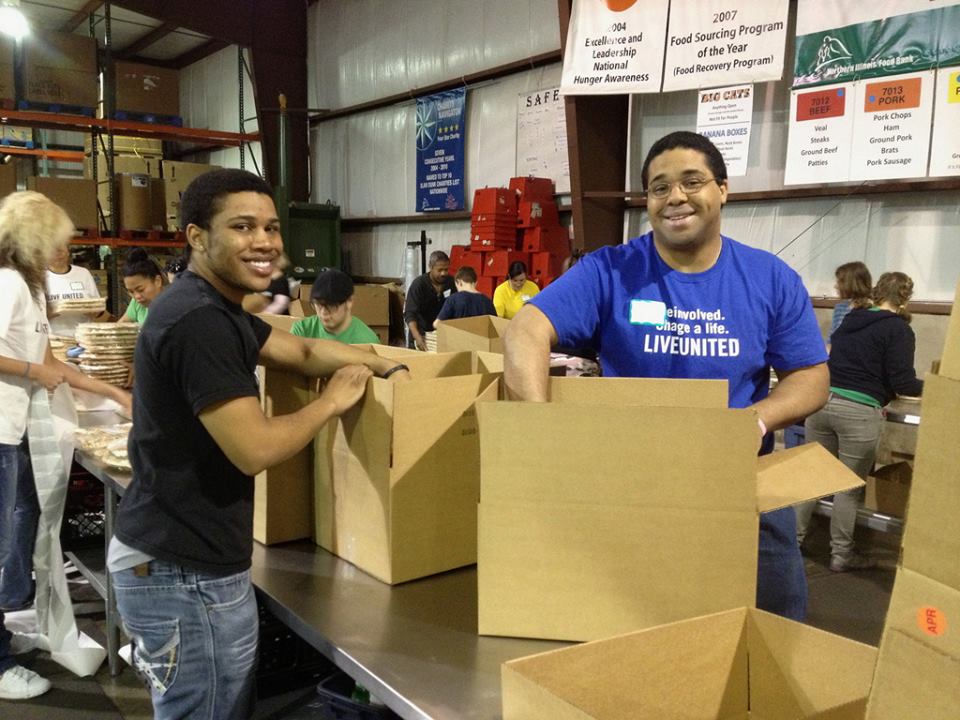 Do you look fashionable in a hairnet? Volunteers will work in the warehouse on a variety of projects, including sorting, evaluating, cleaning, and packaging donated and purchased food and non-food product for distribution to network partners and hungry neighbors.
SAVE-A-PET (Grayslake) – CLEAN ANIMAL CAGES AND DOG WALKING ARENA
Want to play with the animals? Save-A-Pet is a no-kill animal shelter in need of volunteers to help clean dog kennels and exterior dog walking arena. Help the homeless cats and dogs of Lake County by making them feel loved with a clean environment. Warning: you may become attached to one of the animals and take it home!
***Please note: some locations may not be available based on weather conditions.
Questions: Please contact Carolyn Serdar 847-543-2058 or cserdar@clcillinois.edu
Date and time
Location
College of Lake County
19351 West Washington Street
Grayslake, IL 60030