Make a Difference by Dining Out - Taste of Compassion (May 2014)

Multiple Dates
Event Details
Join us for Taste of Compassion!

Experience a Taste of the Middle East!
Join us for this month's Taste of Compassion hosted by Arya Global Cuisine.
This month's menu features an exculsive three-course
traditional Persian dining expereince.
Arya Global Cuisine is located at 19930 Stevens Creek Blvd. in Cupertino.
Tuesday, May 27th and Wednesday, May 28th

Reservations are available at
5:00, 5:30, 6:00, 6:30, 7:00 and 7:30 pm.
Adults: $24 in advance, $26 at the door.
Kids: $12 in advance, $13 at the door
  Make your reservations online at www.tasteofcompassion.org or call
1-408-255-8033 ext. 152.  Please leave your name, phone number,
number of people in your party, and reservation time.
Taste of Compassion is a monthly fundraising and community out reach event supporting hunger and homeless services provided by West Valley Community Services with 50% of the ticket price is contributed back to the organization.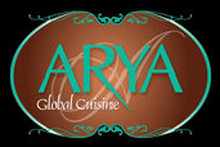 Featured Menu

Starter
Arya Salad


Main Course
Choice of one
Boneless Chicken Kebab
Boneless Breast of Chicken and leg of Chicken Charbroiled
served with Basmati Rice topped with Saffron and Grilled Tomato

Lubia Polo
Basmati Rice mixed with Green Beans, Tomato Sauce and Diced Beef,
served with a Skewer of Ground Beef Kebab

Adas Polo with Chicken
Basnatu Rice mixed with Raisins, Lentils, Dates, and Saffron,
served with Chicken

Zereshk Polo
Basmati Rice with Barberries mixed with Saffron,
served with Chicken

Gheimeh Bademjoon Stew*
Eggplant cooked in a special Tomato Sauce with Yellow Peas,
served with Beef and a side of Basmati Rice topped with Saffron

Fesenjoon Stew*
Walnut Pomegranate Sauce mixed with Boiled Chicken,
served with a side of Basmati Rice topped with Saffron

Curry Stew*
A special Spicy Curry with Chicken,
served with Basmati Rice topped with Saffron

Dessert
Chocolate Duet

 * Vegetarian Option Available
Where

Arya Global Cuisine
19930 Stevens Creek Blvd
Cupertino, CA 95014


Multiple Dates
Add to my calendar
Organizer
West Valley Community Services
West Valley Community Services, Inc. (WVCS) is a private non-profit, community-based agency that has been providing direct assistance and referral services to the west valley communities of Santa Clara County for over 40 years. Founded in 1973, WVCS provides a continuum of basic needs, family support services and housing services including: information and referrals, food pantry, transitional housing, affordable housing, financial assistance, family support and case management services. WVCS serves the west valley communities of Cupertino, Los Gatos, Monte Sereno, Saratoga, West San Jose and the unincorporated mountain regions.
Make a Difference by Dining Out - Taste of Compassion (May 2014)