Make a Difference by Dining Out - Taste of Compassion (July 2013)

Multiple Dates
Event Details
**Tickets are sold out online.  To make a reservation, please call (408) 255-8033 ext. 152**

Enjoy a little Taste of Compassion
from a Chef of Compassion!
This month's Taste of Compassion features cuisine by Chef Brad Kraten
who won the Chefs of Compassion: Cooking for a Cause Popular Choice award in 2012. His menu incorporates seasonal, sustainably grown products, and,
as Chef Kraten says, "is not something you'll find down the street."
The Park Place Restaurant is located at 10300 S. De Anza Blvd. in Cupertino!


 Sunday, July 28th

Reservations are available at
5:00, 5:30, 6:00, 6:30, 7:00 and 7:30 pm.
Adults: $24 in advance, $26 at the door.
Kids: $12 in advance, $13 at the door
  Make your reservations online at www.tasteofcompassion.org or call
1-408-255-8033 ext. 152.  Please leave your name, phone number,
number of people in your party, and reservation time.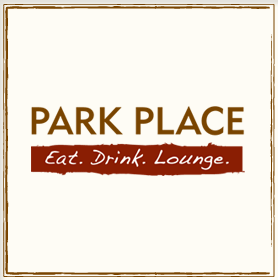 Featured Menu

Starter
Choice of one

Chef's Soup of the Day

Baby Mixed Greens
pears, point reyes blue cheese, candied pecans,
and sherry vinaigrette

Main Course
Choice of one
Grilled Flat Iron Steak
herbed fries, bourbon onions,
and shallot glaze

Roasted Chicken Breast
garlic potato puree, pearl onions, peas, carrots,
and pan jus

Wild Mushroom & Brie Wellington
mashed potatoes,
and cauliflower soubise
Organizer
West Valley Community Services
West Valley Community Services, Inc. (WVCS) is a private non-profit, community-based agency that has been providing direct assistance and referral services to the west valley communities of Santa Clara County for over 40 years. Founded in 1973, WVCS provides a continuum of basic needs, family support services and housing services including: information and referrals, food pantry, transitional housing, affordable housing, financial assistance, family support and case management services. WVCS serves the west valley communities of Cupertino, Los Gatos, Monte Sereno, Saratoga, West San Jose and the unincorporated mountain regions.
Make a Difference by Dining Out - Taste of Compassion (July 2013)