Description
Event Schedule:
This is a 2 session workshop that takes place on a consecutive Saturday and Sunday from 3:30 - 6:30pm once a month.
Class Description:
Learn the essentials of 3D modeling using Blender and how to prep those models for 3D printing! You can download Blender for free and continue to build your skills at home after the class has ended. This class can be for complete beginners in 3D software or for intermediate 3D software users who want to learn the power of Blender, and make an awesome 3D print of their design!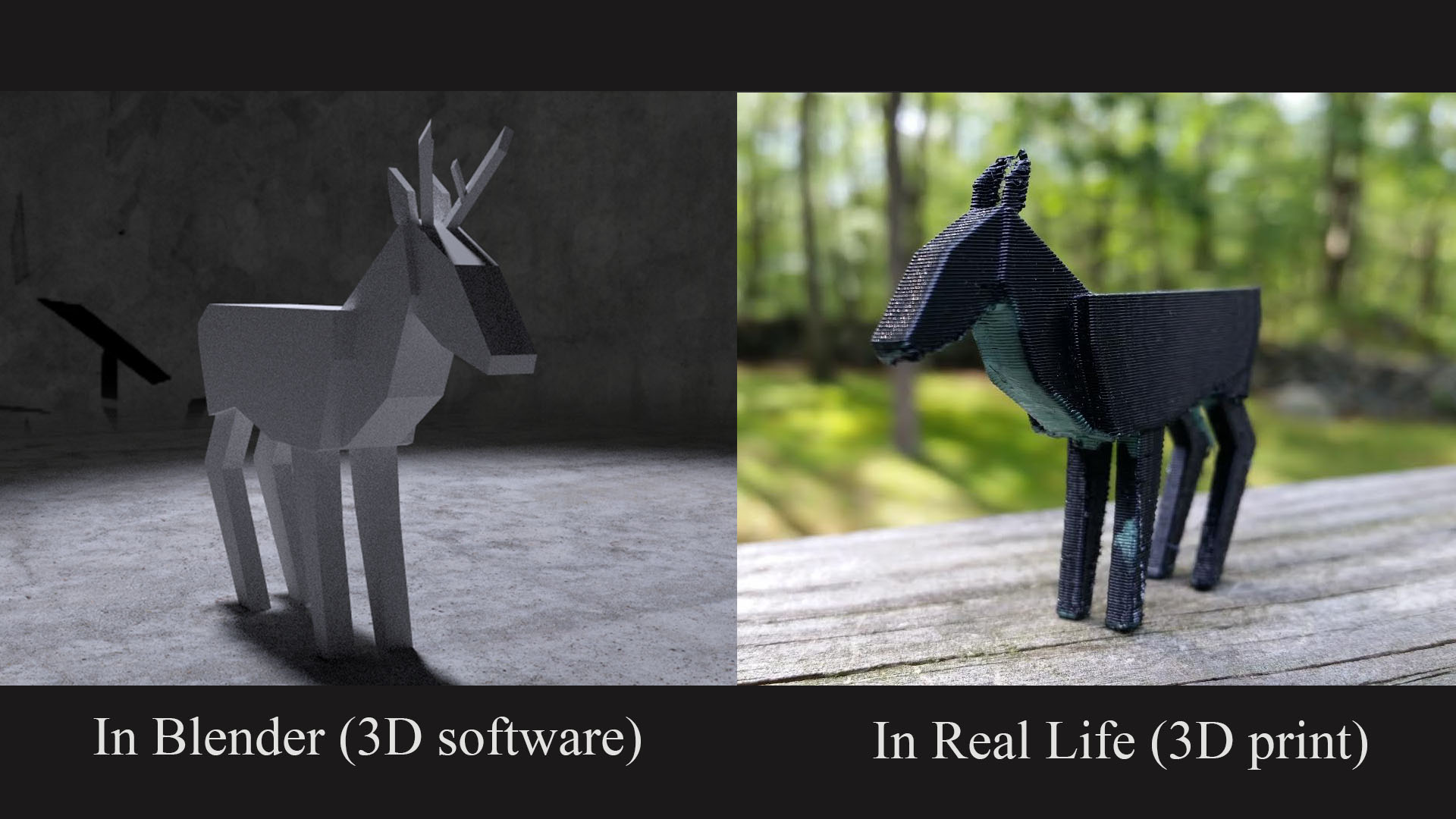 Class Goals:
Students will leave with the ability to model 3D designs in Blender. They will learn how to navigate in 3D software and how to light and render an image of their model in 3D to show off their work. They will learn how to prep their models for 3D printing and be able to make a 3D print of one of their models.
Prerequisites:
Students must be at least 18 years of age.
This class is apporopriate for beginners who have a basic understanding of computers. Intermediate level users wishing to learn Blender and be able to 3D print, will also be able to engage with this class.
Materials:
Students who are signing up for the Bring Your Own Laptop ticket should make sure they have installed Blender on their system and bring a 3 button mouse if they have it (not required). You can download Blender for FREE on Mac, Windows, or Linux. Download Blender for free!
(if you have an older version of Blender, it wouldn't hurt to update--after all it's free!)
Class Minimum:
This class will not run with fewer than 3 students so sign up and bring a friend!
Instructor Biography:
Celina Bertoncini is a digital artist and animator who is currently working at an online studio as a 3D modeler, character designer, storyboard artist and animator. When she is not creating content for their studio or working on her own projects, she work with students of all ages teaching 3D animation and modeling, 3D printing, Digital Painting, 2D animation with photoshop, Photography, Programming with Scratch and Python.
---
ARTISAN'S ASYLUM STUDENT POLICIES
Purchase of a ticket expresses acceptance of A2's Refunds and Cancellation policies found here: https://artisansasylum.com/classpolicies/
Students: we love getting your feedback! Fill out this form to be heard!