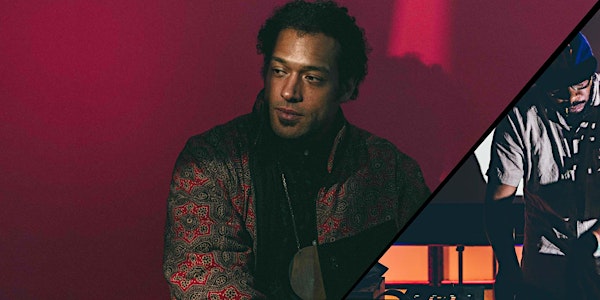 Makaya McCraven w/ special guest Malik Abdul-Rahmaan
Event Information
Performers
Makaya McCraven
Malik Abdul-Rahmaan
Location
Race Street Live
114 Race St.
Holyoke, MA 01040
Makaya McCraven w/ special guest Malik Abdul-Rahmaan at Race Street Live in Holyoke, MA
About this event
For the safety of our artists, venue staff, and our community as a whole we are requiring proof of full vaccination against COVID-19 for admittance to all shows at Race Street Live until further notice. While mask-wearing is not required at this time, we still strongly encourage wearing a mask when not actively eating or drinking to protect yourself and others.
Results from a negative COVID test will NOT be accepted for entry.
Please bring your vaccination card, or a photo of it, along with a corresponding state or federal ID for entry.
The CDC defines "full vaccination" as 2 weeks after the final dose of a COVID-19 vaccine.
These policies are subject to change.
General admission standing room only.
Makaya McCraven is a beat scientist. The bleeding edge drummer, producer, and sonic collagist is one of Chicago's savviest cultural players and a multi-talented force whose inventive process & intuitive, cinematic style defy categorization.
French-born but raised in the Pioneer Valley of Massachusetts by expatriate musician parents, McCraven studied Jazz at the University of Massachusetts Amherst under the mentorship of jazz luminaries Archie Shepp, Marion Brown, and Yusef Lateef, and eventually went on to develop his chops in Chicago's burgeoning scene.
His breakthrough album In the Moment was released with International Anthem Recording Co. (IARC) in 2015 and received widespread acclaim, proving to be a dramatic statement by McCraven that quickly launched him into the vanguard of not only Internationally-known jazz artists, but also a niche genre of next-wave composer-producers blurring the boundaries of jazz & electronic music.
His recent releases, the DJ-style mixtape Highly Rare (IARC, 2017) as well as an internationally recorded Where We Come From (CHICAGOxLONDON Mixtape) (IARC, 2018) have been well received globally, leading to increased bookings in some of the world's best clubs, theaters, and festivals alongside the likes of Corey Wilkes, Bobby (Baabe) Irving (Miles Davis), Ari Brown, and Bernie Worrell.
McCraven is currently on tour and most recently released Universal Beings, a 2xLP album featuring an A-list of "new" jazz players from New York, Chicago, London & Los Angeles.
Malik Abdul-Rahmaan is a truly global citizen. Born in Texas, Abdul-Rahmaan spent his early adult years in the Air Force, stationed in Japan. Frequenting the legendary club Harlem in Tokyo's Shibuya district, Abdul-Rahmaan found himself immersed in Japan's rich and energetic hip-hop scene. After cutting his teeth producing soulful, dusty sample-based tracks for various Japanese rap acts, Abdul-Rahmaan returned to the U.S. and continued building up an impressive résumé that includes work with heavyweights like Ghostface Killah, prolific new school artists like Pink Siifu and Navy Blue and progressive hip-hop label Paxico Records. Inspired by his time abroad, Abdul-Rahmaan conceived the Field Research project, a series of instrumental albums in which he captures the sound and essence of a specific country that he has visited, absorbing the local culture, digging up obscure vinyl and creating a beat tape inspired by each trip. Field Research: Malaysia, the first in the series, is an impressive start to this ambitious project, pulling from steamy Southeast Asian funk, Bollywood-style soundtracks, garage rock obscurities, and more. Abdul-Rahmaan has created a rich and kaleidoscopic listening experience that translates Malaysia's deep musical traditions into cutting-edge future beats while still honoring the original source material.
From an interview in Bandcamp Features w/ John Morrison. Read here.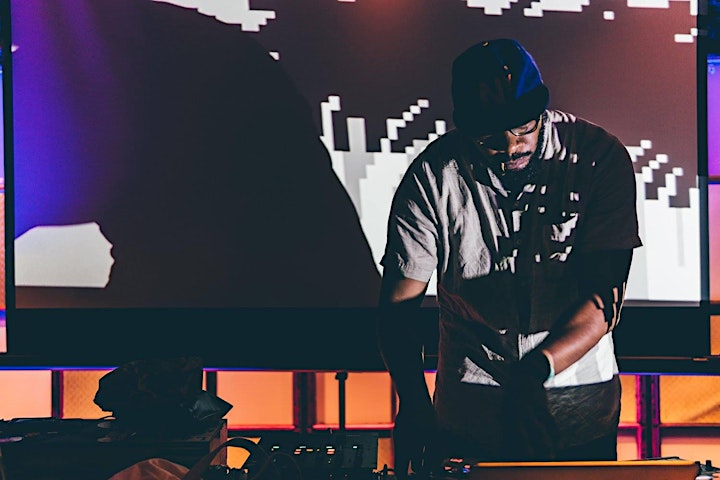 Performers
Makaya McCraven
Malik Abdul-Rahmaan
Date and time
Location
Race Street Live
114 Race St.
Holyoke, MA 01040
Refund policy