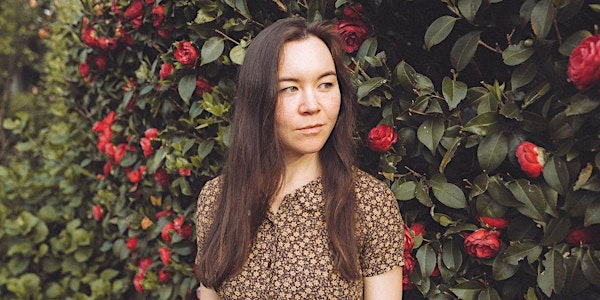 MAITA, Coach Phillips, Sarah Pasillas @ FREMONT ABBEY
Abbey Arts presents: MAITA, Coach Phillips, Sarah Pasillas live at Fremont Abbey
When and where
Location
Fremont Abbey Arts Center 4272 Fremont Avenue North Seattle, WA 98103
Refund Policy
Refunds up to 7 days before event
About this event
"Hot off the heels off MAITA's 2020 debut, Best Wishes, named one of the "50 Albums that Define Oregon" (Portland Monthly), MAITA's sophomore LP, I Just Want To Be Wild For You, digs into the crippling oxymoron of modernity: the constant bombardment of communication paired with utter disconnection.
Released February 18th via venerable indie label Kill Rock Stars, I Just Want To Be Wild For You grasps passionately for a world that too often seems at a gauzy distance.
Of the new record, Bob Boilen (NPR music) says "She just has this sensitivity to her sound that I really really love."
KEXP calls MAITA, "a master storyteller who can turn intimate moments into quippy, catchy indie-rock songs.
Splitting time between her mom's Japanese-speaking home and her father's English-speaking home, songwriter Maria Maita-Keppeler found an expressive avenue out of her childhood shyness through music. The Portland-based songwriter tapped into that grand yet intimate reverence for MAITA's sophomore album, from the churning twinkle of "Pastel Concrete" to the riotous give-and-take of "Honey, Have I Lost It All?". In those moments of disconnect, of confusion, of isolation, I Just Want To Be Wild For You thunders ahead, forging unexpected connections along the way."
-Artist Bio
"Initially formed in 2017 as an acoustic duo of vocalists Wade Phillips and Jessica Kim, Coach Phillips is a 5-piece band including Chet Baughman (drums/saxophone), Joe Oakes (guitars/misc.) and Tom Moskal (bass). The project has produced one full-length record to date and two EPs — the most recent being 'Three-Chord Songs, Vol. 1' released in May 2022.
'...in the same sandbox as Hovvdy or the like, breaking bread with old emo tendencies and dipping it in the wine cup of present bedroom pop.' - Nathan Lankford, Austin Town Hall"
-Artist Bio
@ Fremont Abbey Arts Center
7p doors, 8p show
All ages, some seating available, bar w/ID
--------------------------------------------------
ABBEY ARTS EVENT INFO:
Check tickets for show time
Fremont Abbey is ADA accessible on either level.
We have a mix of normal chairs, some tall chairs, and standing room in back.
Seating is not reserved unless noted.
Please refrain from talking or texting during the show.
No video from the seating area please.
Please limit photos during the show so as to not distract other attendees from the experience.
We are an all ages venue. Kids 10 & under are free at Abbey Arts concerts & arts events unless noted.
Entering the venue indicates agreement to adhere to the Abbey Respect Policy. All are welcome.
ABBEY ARTS, SEATTLE | NONPROFIT 501C3, NON-RELIGIOUS, EST. 2005
Presenting welcoming music, arts & cultural experiences for people of all ages & incomes.
Home Venue: Fremont Abbey, 4272 Fremont Ave North, Seattle, WA 98103 / 206-414-8325
Note: All ticket sales are final unless noted. Lineup and performers are subject to change, no refunds for change of support acts.
--------------------------------------------------
See Updated Public Health Safety Info at the bottom of this page under Abbey Arts Presents. All Abbey Arts venues adhere to WA State & King County health guidelines. Thanks for helping keep our community safe!
--------------------------------------------------