Description

Sylvie Beljanski cordially invites you to an evening of good food, good drinks and interesting people while hearing various experts and specialists share information and answer your questions about financial health, philanthropy and wealth planning. This event takes place in the newly constructed Maison Beljanski Building on 53rd St.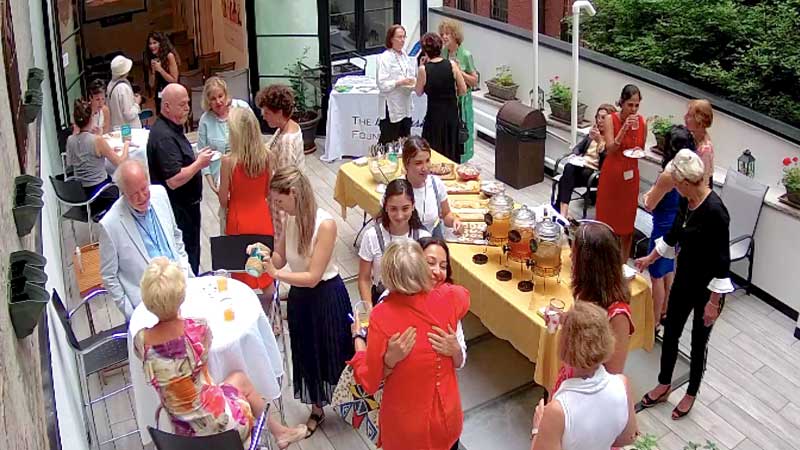 The Giving / Finance Event
Tuesday November 27th - 6:00-9:00pm

Ticket includes a wonderful buffet, refreshments and a gift bag
Please RSVP by November 25th
Buffet and Networking
(6-7:00pm)
Guest Speakers
(20 minutes per speaker + questions)
GUEST SPEAKERS:

Kelly Welles

- Passionate about health and that includes financial health. She draws on over thirty years of serving asset protection needs with long term care insurance and life insurance. She helps you understand how the financial safety net of life insurance preserves independence, dignity and peace of mind as we live longer. Her experience includes investments, banking and life insurance with New York Life, Mass Mutual, JPMorganChase and Northwestern Mutual. She created the FPA/Malcolm S. Forbes Award for Advancing Financial Planning Excellence Among the Public; is a member of the Board of Governors of the Accountants Forum, President of Welles Financial Services, specialists in longevity planning and Co-Chairs Gotham NY Health & Longevity.
Jesse Giordano - Financial Planner with experience developing financial strategies for a select group of business owners and their families. Mr. Giordano is a Senior Vice President at Morgan Stanley specializing in Family Financial Wealth and Planning. He is a dynamic personality with almost 20 years' experience as a financial advisor. His presentation reveals some of the most commonly asked questions on how to make the most out of your finances.
Sylvie Beljanski

- Philanthropy is a key part of Sylvie's life and she will share ideas for your own philanthropic endeavors. As a little background Sylvie was born in New York City after her father, Mirko Beljanski, PhD, came to New York to pursue a two-year fellowship with Nobel Prize winner, Severo Ochoa. Raised and educated in Paris, she completed her undergraduate studies at The Sorbonne before being admitted to the French Bar. In 1999, Ms. Beljanski founded The Beljanski Foundation, a registered non-profit, whose mission is furthering Dr. Beljanski's research within a network of prominent research institutions. Currently, she relentlessly educates the public about the effects of environmental toxins on our health and is a sought-after speaker at health and wellness conferences globally.



Evening features networking, buffet, and interactive conversation with health experts.
100% of the proceeds from the event
will go to The Beljanski Foundation, a non-profit 501(c)(3), to help fund anticancer research to cure cancer the natural way.
Limited Seating Available. Please RSVP by November 25th.