Description



This month's Healthy Tuesdays focuses on a Promising New Approach to Autism!
Learn the astonishing connection between chronic disease and Autism
Take away new methods to train the body of the autistic child to absorb nutrients naturally
Uncover the powerful connection to the microbiome, the immune system and children on the spectrum
Please join us as we hear from experts who will share data and steps for you to take and encourage interaction with questions.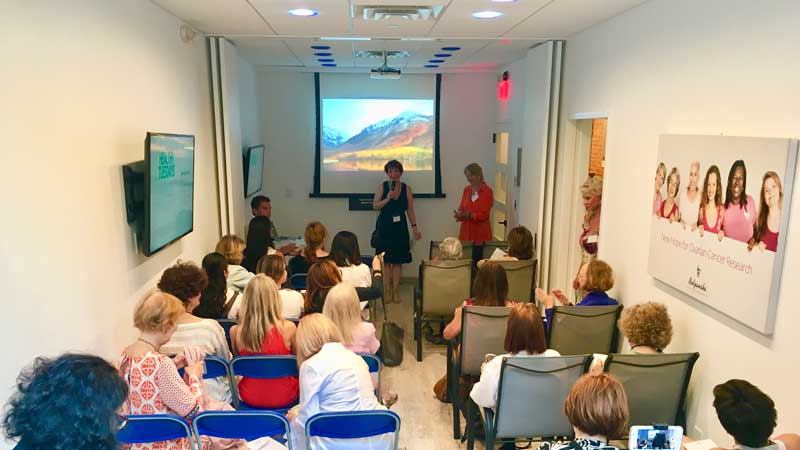 Tuesday July 30th - 6:00-9:00pm

Ticket includes a wonderful buffet, refreshments and a gift bag
Please RSVP by July 28th
Buffet and Networking
(6-7:00pm)
Guest Speakers
(20 minutes per speaker + questions)
Guest Speakers:
Dr. Robert Melillo - One of the most respected specialists in childhood neurological disorders in the world, Dr. Robert Melillo is a clinician who has spent his career helping children and adults overcome learning disabilities for over 30 years. His areas of expertise include: autism spectrum disorders, PDD/NOS, ADD/ADHD, OCD, Dyslexia, Asperger's, Tourette's, bipolar disorder, and other mental, attention, behavioral and learning disorders. He has taught over 10,000 health and education professionals worldwide and he continues to lecture extensively throughout the world. Dr. Melillo currently sees patients of all ages in his NYC practice.
Dr. John Hall - Completed his undergraduate studies in Chemistry at Columbia University, New York City. He was a Graduate Fellow at Princeton University, New Jersey working in the Department of Biochemical Sciences and he completed his PhD Degree at New York University, Department of Biochemistry, New York City. Dr. Hall has served as a Consultant in the biotechnology industry and is currently the Director of Research for The Beljanski Foundation, which is working toward curing cancer the natural way.
Evening features networking, buffet, and interactive conversation with health experts.
100% of the proceeds from the event will go to The Beljanski Foundation, a non-profit 501(c)(3), to help fund anticancer research to cure cancer the natural way.
Limited Seating Available. Please RSVP by July 28th.