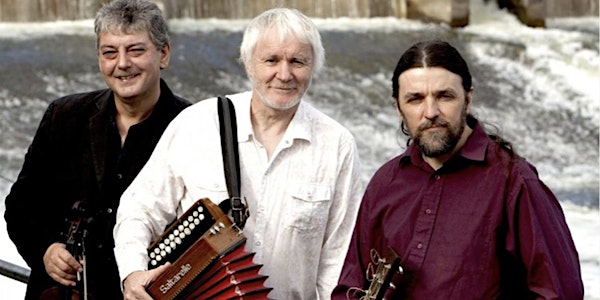 Mairtin O'Connor Band, Cathy Jordan/Leonard Barry/Shane McGowan & guests
Location
Belturbet Civic Centre
Church St.
Belturbet
Ireland
Máirtín O Connor, Cathal Hayden, Seamie O'Dowd, Cathy Jordan, Leonard Barry, Shane McGowan Live in Belturbet, Co. Cavan
About this event
In conjunction with Belturbet comhaltas, the PJ Flood festival committee are proud to present a great night of music, song and dance in the Civic Center, Belturbet. This concert will be a fringe event to the Cavan County fleadh in the town from 2nd-6th of June and is funded by the Department of Tourism, Culture, Arts, Gaeltacht, Sports and Media through the Local Live Performance Scheme.
Máirtín O'Connor Band
Máirtín O'Connor's name has been synonymous with the accordion for decades both as master of the instrument and as a composer/arranger. His skill, dexterity, innovation and versatility and soft-spoken wit have won him acclaim around the world. He recently published a book containing 60 of his compositions called Inside the Box; Outside the Box, launched at NUIG where Máirtín was also conferred with an honorary M.A for his contribution to traditional music.
Cathal Hayden was born into a deep musical background in the village of the Rock, Co Tyrone outside Pomeroy. His father played the banjo and fiddle, and his mother was a pianist, while both grandfathers were fiddle players. His first instrument was a tenor banjo before progressing on to fiddle and proceeded to mastering both instruments. From when he first picked up an instrument, Cathal's only ambition was to be a professional traditional musician, and for over 40 years he has been one of the outstanding performers this country has produced.
Seamie O'Dowd is a guitarist, singer, and songwriter who also plays fiddle, harmonica, mandolin, and a number of other instruments. He has travelled worldwide playing music and has shared stages and played with many great musicians and bands. Equally proficient on guitar and fiddle he is in high demand as a solo artist, recording & session artist across multiple genres of music.
Watch video of Máirtín O'Connor Band playing The Home Ruler & Maud Miller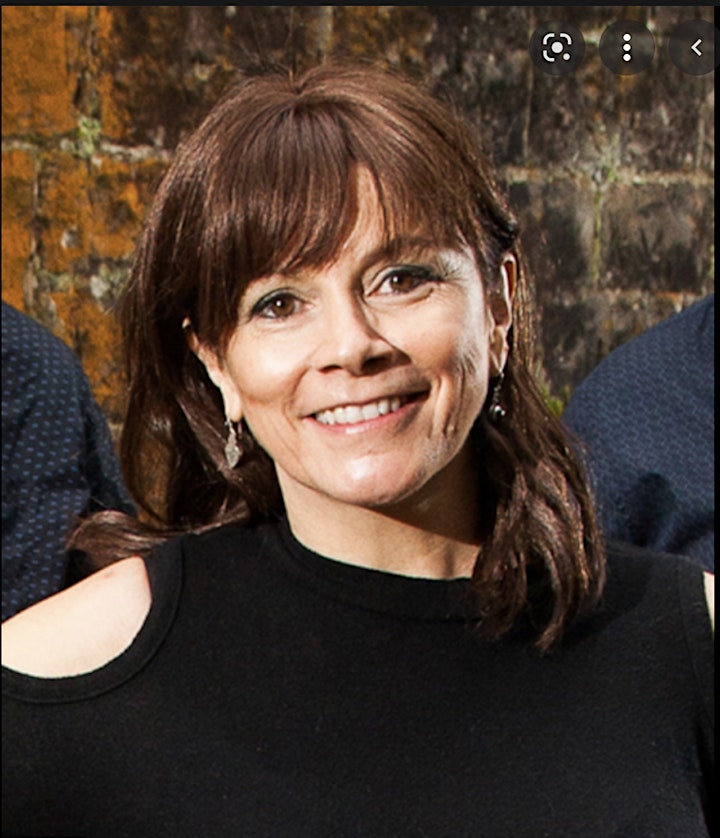 Roscommon born Cathy Jordan has been a professional singer with traditional group Dervish for nearly 30 years. She is a self-taught guitar, bouzouki, bodhrán and bones player.
She has led Dervish as front woman through thousands of concerts in hundreds of cities in nearly 40 countries and has 16 albums under her belt. Among the most notable performances were The Great Wall of China and the biggest rock music festival in the world - Rock in Rio to over 250,000 people.
Cathy has been an ambassador for Irish culture and music for over a quarter of a century, and has a deep understanding of traditional Irish songs and singing and has collected hundreds of songs which otherwise may have been forgotten. Cathy and Dervish have been invited to accompany Presidents and Taoisigh of Ireland as cultural ambassadors to China, Latvia and Lithuania.
As a songwriter, she has written songs with internationally renowned Brendan Graham, best known for the most successful song of the twentieth century, You Raise Me Up. More recently she has been a teacher providing vocal training and exercises to students in Ireland and abroad, as well as expanding her students traditional song repertoire.
Dervish' most recent album The Great Irish Songbook was released last year on Rounder records and features duets with Vince Gill, Steve Earle, Imelda May, David Gray and more. Over the years Cathy has picked up many awards for her contribution to traditional Irish music including BBC Lifetime Achievement Award 2019, Sligo Cultural Ambassador 2018, Annie McNulty Award 2014 and The Freedom of The City of Sligo in 2010.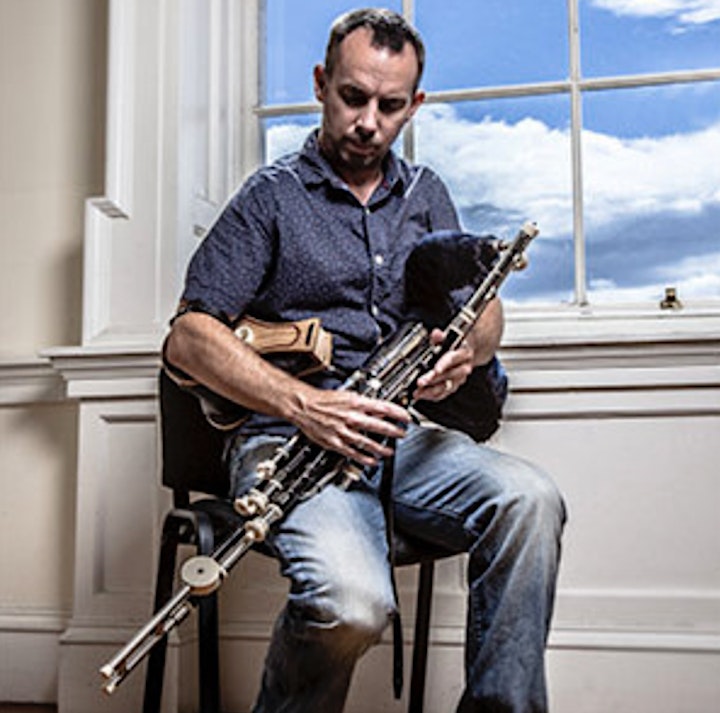 Leonard Barry has been described as one of Ireland's " best pipers, be it solo, duet and group playing" (tradconnect.com). Born in Tralee, Co. Kerry and now living in Sligo Leonard started his musical journey on the whistle at the age of eight under the guidance of his Uncle Bert O'Brien. Taking up the uilleann pipes in his teens Leonard's music is influenced by many of the musicians he met in the Munster area ( the Sliabh Luachra style) - especially in Kerry whist also drawing from a vast experience of playing Old Time American music and the various styles within Irish Tradtitional MusicHe has been described as a piper "with an eye for cut-glass detail, he etches out a tune with enviable precision." (The Irish Times).Leonard has collaborated with John Spillane, Pól Brennan (Clannad) and Luka Bloom, plus guest appearances with many others. In 2002 Leonard released his first solo CD, "Mind the Pipes" (which was co-produced by Declan Synnott of Moving Hearts, Christy Moore,) which was described as a "classic debut". It was mentioned in the top ten albums of the year in The Irish Times that year.In 2003 Leonard took a break from being a full time musician to pursue a career working with the Dublin Simon Community and organisation that works with the homeless in Dublin City.
In 2013 came back to full time music releasing his second CD entitled "New Road" to critical acclaim, it features some of Ireland's best musicians including John Carty (At the Racket, Patrick St), Cathy Jordan (Dervish, The Unwanted), Rick Epping (Arcady, The Unwanted), Seamie O'Dowd ( ex-Dervish, Martin O'Connor and Cathal Hayden, Christy Moore), Conor Byrne (flute), Andy Morrow (fiddle) and Tony Byrne (guitarist with Julie Fowlis). The recording has been described as: "AN UNDERTATED SWEETLY, LYRICAL GEM" 5 Stars The Sunday Business Post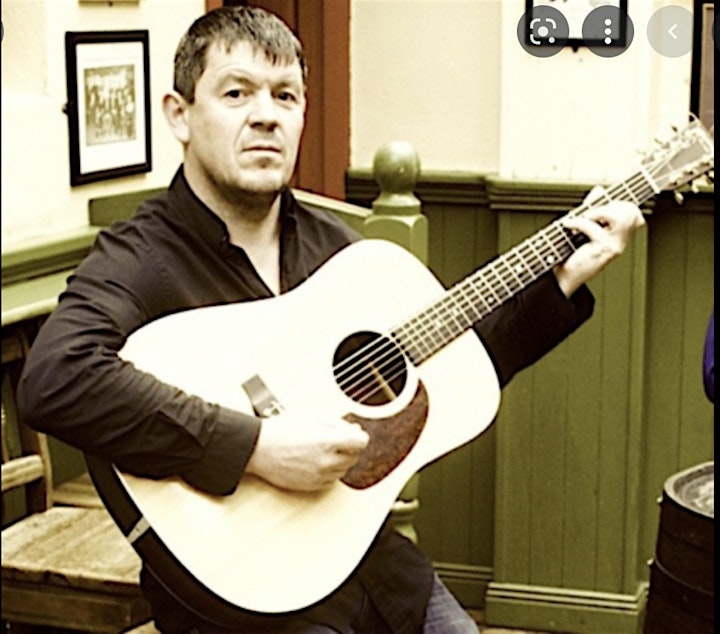 Shane McGowan comes from a well-known musical family in South Sligo and is recognised as one of the best folk guitarists on the scene today, His mastery on the guitar has led to touring with the likes of Lunasa, Zakir Hussain and Dolores Keane over the years. Throughout his career he has explored guitar playing styles including rock, acoustic, Irish, jazz, bluegrass and ragtime. He is much sought after as a recording artist, sound engineer and producer and had a pivotal role in performing, recording and producing the Album 'Hurry the Jug' by Barry, Folan and Mcgowan.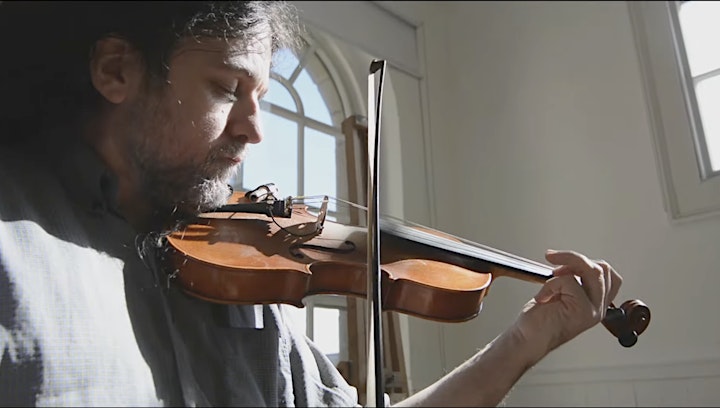 Seamie O'Dowd will also join Cathy, Leonard and Shane on the night. Seamie was brought up by parents steeped in the musical traditions of South County Sligo,his mother Shiela,a highly respected musician and teacher whose father and brothers all played fiddle,and his father,Joe,who was renowned as a fiddle player among musicians and music lovers worldwide. Seamie himself began playing fiddle at about eight years of age.Making his first radio broadcast when he was ten years old,he established himself in competition and elsewhere as one of the finest fiddlers of his age in the west of Ireland.He began to cut his teeth in the local session scene alongside his parents and by eighteen,he was playing guitar,mandolin,bouzouki,banjo,bodhran and fiddle,as well as starting to gain a reputation as a singer.
He soon immersed himself in the extremely vibrant local rock and alternative music scene that existed in Sligo in the mid to late 1980s becoming quite a talking point as an electric guitarist. After a spell playing mainly around the north-west of Ireland,he was approached by a few friends who had established a band called "Dervish" and become one of Ireland's major musical exports.They asked him to join and they toured world-wide playing to some of the biggest audiences that any band of any genre has ever played to.Seamie devised a new tuning for guitar and,along with Brian Mc Donagh and Michael Holmes,created a three-way rhythm section that became a hallmark of the band sound for the next six years.The line-up recorded two award-winning albums "Midsummers Night" and "Spirit"
While still with Dervish,Seamie was introduced to Mairtin O'Connor,arguably Ireland's most innovative accordion player to date, for what was initially planned as a one off performance,but out of this grew a working relationship that has lasted for over a decade.He was actively involved in the making of two of Mairtin's albums,"The Road West" and "Rain of Light", both of which received critical acclaim. The response to Seamie's playing on these albums (in particular,"The Road West") coupled with numerous performances with various line ups of Mairtin's band (most recently,the pared down,extremely popular line up of Mairtin,Cathal Hayden and Seamie) have served as confirmation that he can musically hold his own with the very best.