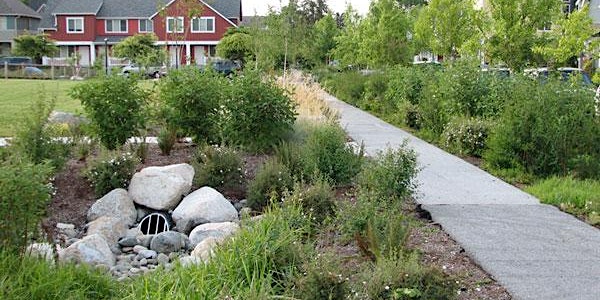 Maintaining Green Infrastructure
Join us for a workshop to learn more about the importance and best management practices of green infrastructure maintenance.
About this event
So you installed some green infrastructure (yay!) - but now what?
Green infrastructure is an approach to managing urban wet weather impacts that mimics, restores, or maintains natural hydrology. Green infrastructure includes a wide array of practices, including infiltrating, evapotranspiring, or harvesting and using stormwater. Examples of green infrastructure include:
Vegetated filter strips at the edges of paved surfaces
Residential or commercial rain gardens designed to capture and soak in stormwater
Porous pavers, porous concrete, and porous asphalt
Rain barrels and cisterns
Green roofs
Agenda
9:00: Welcome & Introduction
9:05-9:15: Random Networking
9:15-9:30 - Carlee Kjeldahl - Environmental Specialist, Minnesota Pollution Control Agency
9:30-9:50 - James Wolfin - Sustainable Landcare Manager: Turf Alternatives, Metro Blooms
9:50-10:10 - Anna Eleria - Planning, Projects, and Grants Division Manager, Capital Region Watershed District
10:10-10:30 - Douglas Snyder - Executive Director, Mississippi Watershed Management Organization
10:30-10:50 - Mark Maloney - Public Works Director, City of Shoreview
10:50-11:00 - Q&A and open discussion
11:00 - conclusion
Co-hosted by GreenStep Cities and the Minnesota Pollution Control Agency.