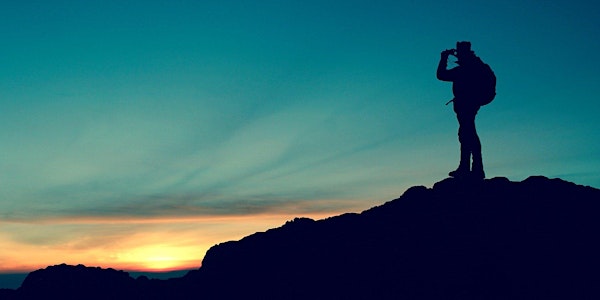 Maintaining and Improving the Quality of Life after Retirement (and plannin...
Location
University of Maryland
1208 Biology-Psychology Building
College Park, MD 20742
Sales Have Ended
Registrations are closed
Online registration for this event has ended. Please call our office at 301.405.6803 with any questions.
Description
Maintaining and Improving the Quality of Life after Retirement (and planning for it!)
---
Life takes on new challenges for retirees and those contemplating retirement, challenges for which many are not fully prepared to meet. Many of these challenges are related to the aging process - physical issues, difficulty learning new technologies, legal issues, cognitive changes, etc. There are two questions that will be addressed. One is how to best prepare for these challenges and a myriad of other aging issues. Another is how to find and access the resources to help us figure out how to deal with these issues when they occur.
Often times, the second question is the most important since knowing how and where to get help makes getting help easier. In order to deal with the 2nd question, UMEEA has invited two experts on helping retirees think about preparing for challenges that may arise and finding and learning about the resources available to them. The presentation by the two experts will be followed by an extensive Q&A period. Please bring your questions.
Please join the University of Maryland Emeritus/Emerita Association (UMEEA) and our panelists for a stimulating and informative program as we discuss:
Housing – Types of housing and housing options
Homecare - What is it and who pays for it
Transportation – What happens when you can't drive
Advance care planning – Who has the legal right to speak for you financially and healthcare wise
Family dynamics – Working with your adult children regarding planning for aging and what to do when your entire family lives out of state
Care Management – When you need someone to help you navigate systems
See below for more information on the program topics and speakers.
This event is open to University of Maryland faculty, staff, students, and their guests. Please add guests in your RSVP. If you require special accommodations, please email us or call 301.405.6803.
Light refreshments will be provided.
The University of Maryland Emeritus/Emerita Association (UMEEA) presents programs of particular interest to retired faculty and those faculty who are nearing retirement; however our programs are open to the whole campus community.
---
Featured Panelists:
Karen Hansen
Karen has an MSW from UMAB and extensive experience as a medical social worker in both home health and hospital settings. She was employed for nine years as part of an innovative Care Management program at Suburban Hospital in Bethesda MD and has been a partner in GPS Senior Care Management providing Geriatric Care Management services to seniors and their families in Montgomery County MD since 2010. Karen has been providing Elder Care Consultation services to faculty and staff at UMD since 2012.
Hileia Seeger
Hileia is a LCSW-C and Manager, Special Projects at Jewish Social Service Agency (JSSA). She has been working with the senior population since graduating with a MSW from UCLA in 2007. She also has an MBA from the George Washington University in 2016. She has professional experience as a certified geriatric case manager in community-based programs focused on supporting independence in seniors so that they may remain safely at home for as long as possible. Hileai is passionate about helping those facing the challenges that often come with aging.
---
PARKING
Permit Parking is available in Regent's Garage.
Campus map: https://maps.umd.edu/map/
Parking maps: http://www.transportation.umd.edu/maps&apps.html
---
Give to UMEEA!
The University of Maryland Emeritus/Emerita Association (UMEEA) is now accepting donations to support its programming, and academic, educational and social initiatives. Support our projects by donating now. Contact Frank Alt (falt@rhsmith.umd.edu) Associate Professor, Emeritus and Interim Chair, for more information.