Description
The MaineVoices Live series features 1:1 conversations between Portland Press Herald writers and notable Maine voices.
Join us on August 29 as we welcome Zach Zamboni, a cinematographer who has won three Primetime Emmys as well as a Peabody Award for his work on Anthony Bourdain's food and travel shows, No Reservations and Parts Unknown. Zach was raised in Maine and began his film education at the University of Maine at Orono. He's filmed over 10,000 hours in 60 countries, creating over 100 episodes of documentary television. Zach describes his style as unifying documentary and fiction film techniques, "bringing cinematic looks to non-fiction, and the immediacy of real life to fictional work."
Press Herald features editor Chelsea Conaboy will lead the conversation as we hear firsthand stories from Zach about traveling the world with Bourdain's production, how he captures in-the-moment drama and chaos, and why he maintains a home in Portland while traveling the world.
---
Presented by: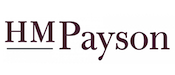 Thank you to our sponsors: