Description
The MaineVoices Live series features 1:1 conversations between Portland Press Herald writers and notable Maine voices.
Cathie Pelletier is the author of twelve novels, beginning with The Funeral Makers in 1986, which was inspired by her hometown of Allagash, Maine. Her most recent, A Year After Henry, was published in 2014 and was a finalist for the Maine Fiction Award. Two of her novels, Dancing at the Harvest Moon and Candles on Bay Street, were published under the pseudonym K.C. McKinnon and both became TV films. The former was produced by Columbia TriStar and starred Jacqueline Bisset and Valerie Harper. The latter, produced by Hallmark Hall of Fame starred Alicia Silverstone. Her next book is Proving Einstein Right, a collaboration with theoretical physicist S. James Gates, Jr. It will be published in spring 2019 by Public Affairs.
Pelletier also has close ties to the music world. She's a songwriter whose words have been sung by David Byrne, the Texas Tornados, and the Glaser Brothers and she collaborated with country icon Tanya Tucker on 100 Ways to Beat the Blues and with the late Grand Ole Opry star Skeeter Davis on The Christmas Note.
Reporter Bob Keyes will lead the conversation. Keyes has written about arts and culture for the Portland Press Herald since 2002. He loves writing about the arts in Maine because artists are interesting people and Maine is a beautiful place. He recently won the Rabkin Prize for visual arts journalism. He lives in Berwick.
---
PRESENTED BY: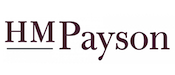 THANK YOU TO OUR SPONSORS: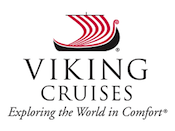 Date and Time
Location
Refund Policy