Location
Cumberland Fairgrounds
175 Blanchard Road
Cumberland, ME 04021
Purchase tickets to participate in the UYS as a seller.
About this event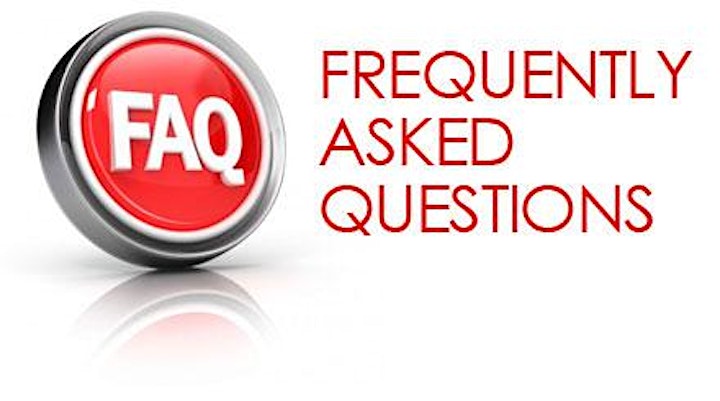 Over 200 Yard-Sellers and 5,000+ buyers come together for the single biggest event of it's kind in Maine. If you have items to sell and want to make money, this is the event for you.
Fall 2022 Date: Saturday, September 10th (Rain date: Sunday, September 11th)
Admission Fee For Buyers: Adults $10; Children under 12 Free
PARKING IS FREE
FREQUENTLY ASKED QUESTIONS:
How much does it cost to sell my stuff at the yard sale? Sellers of regular Household items (dishes, pots, pans, knick knacks, furniture, clothing, toys, etc). The price per each 12 x 12 Household Item space is $50.
Home based businesses (crafters, jewelry, clothing) or any manufactured, mass produced product. This includes items like toiletries, shampoo, deodorants, etc. The price per each 12 x 12 Home based business space is $100.
Direct sellers (Paparazzi, Tupperware, Cutco, etc.) Note that it is the direct seller's responsibility to make sure they are the only seller from their company at the show, and not the organizer's responsibility. The price per each 12 x 12 Direct Seller space is $100.
I'm a direct seller or retail business and want to sell my product at the yard sale who do I talk to? Jacqueline Geisheimer - jgeisheimer@binniemedia.com
Standard Setup: Setup is between 5am and 8am the day of the event. If you do not arrive to set up by 8am you will forfeit your right to sell and your registration fee.
Friday Night Setup: There are a limited number of Friday Evening Dropoff tickets for sale. This pass will allow you to drop off your stuff the night before the event between 5-8pm. Cars will need to exit the selling area by 8pm sharp and the gates will be closed. You will not be permitted to spend the evening on the premises with your stuff. We will have a security team on site during the overnight hours, but are not liable for stolen or damaged property. Those who drop off on Friday are asked to arrive no later than 8am the next morning, park in designated vendor parking and walk to your selling space.
PLEASE NOTE: SELLERS WILL NOT HAVE A CHOICE OF SPACE LOCATION. PLACEMENT WILL BE DETERMINED BY SEVERAL FACTORS INCLUDING TIME OF ARRIVAL, NUMBER & SIZE OF VEHICLES AND NUMBER OF SPACES PURCHASED. PLEASE MAKE SURE YOU ARRIVE WITH YOUR ENTIRE PARTY. NO MORE THAN TWO VEHICLES PER SPACE PURCHASED.
Will there be food and drinks available for purchase? Yes.Will there be restrooms? Yes.Will there be handicap parking? Yes.
What does it cost to enter the yard sale as a customer? $10 for everyone 13 and older. Children 12 and under are free.
Will there be emergency services available? Yes. Both the Cumberland Fire Department and Police Department will be on the grounds at all times.
Where does the registration fee to sell at the yard sale go to? To cover the expenses and marketing of the yard sale.
How many people attend the yard sale as customers? We average about 5,000 people over a 6 hour period.
Are vehicles allowed to stay in selling area during the event? No. There will be reserved parking for all sellers. Vehicles are only allowed in the selling area during set up.
Can I use an e-z up tent? Yes. As long as it fits within your reserved area.
What if it rains on the date of the event? A rain date will be scheduled.
Can I sell anything I want at the yard sale?
No. The sale of firearms, explosives, knives, and other weapons is prohibited. The sale of food items is also prohibited unless special permission is granted by the Cumberland Farmers Club, which handles the food vendors for this event. See below for rules for selling PACKAGED/PREPARED foods like Maple Syrup, Honey, Girl Scout Cookies, etc. The Ultimate Yard Sale reserves the right to prevent the selling of anything we feel is inappropriate for all ages and dangerous to the general public.
Can I sell food or drinks at the yard sale?
Only licensed vendors that are approved through the Ultimate Yard Sale can sell food or drink. These items must be pre-packaged and not made on-site. Due to Covid. No Sampling. You MUST provide a copy of your state license to Maine's Ultimate Yard Sale to be approved. Please contact Jacqueline Geisheimer at jgeisheimer@binniemedia.com for more information and approval. If you have a food truck, you will need to get the permission of the Cumberland Farmers Club to participate in the Ultimate Yard Sale.
Are tables provided to sellers? No. Sellers must bring their own tables.