About this Event
Maine Folk, a group of kindred tribes.
July 24th & 25th, Live Music, Arts and Crafts
Camping, Vendors, Community
Beyond excited to celebrate our 4th year at a new location, Thomas Point Beach and Campground! We have a great deal in store for the weekend. We're expanding on music and offering camping as part of the ticket price! Get involved email us at info@mainefolk.com all are encouraged to participate. Share your creativity.
Camp out and hang for the night around one of the many fireside jam sessions.
Join us as we create new traditions.
Pre announcement..... announcement ----
The Grass is Dead // Cold Chocolate
And many many more to be announced!
Special guest William Russo Guitars, Master Luther
Much more to be announced. Visit us online to stay up to date!
Maine Folk is an Avenue Media, LLC. Production A local Maine company that produced Band Camp 2018, 2019, Reggae Sebago and more.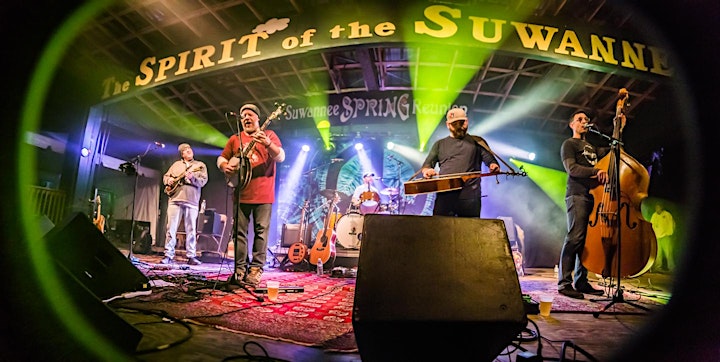 The Grass Is Dead are a force of nature in bluegrass and Grateful Dead music. More than merely paying tribute to the Dead, these hot pickers have been seamlessly weaving bluegrass, blues, rock and funk into a unique sonic experience. Pulling from such diverse influences as Bill Monroe, Earl Scruggs, John Hartford, Allman Brothers Band, Pink Floyd and so many others, The Grass Is Dead have created a sound that not only pays homage to roots music and the songs of the Dead and Jerry Garcia, but expertly travels through time and space to explore the galactic and psychedelic nature of music itself. After many years of regionalized gigging, the past three years has seen The Grass Is Dead aggressively touring nationally and sharing the stage with such great acts as David Grisman, Del McCoury, Greensky Bluegrass, Leftover Salmon, Billy Strings, Peter Rowan, Donna The Buffalo, Jon Stickley Trio, Town Mountain and many more. This past year alone they played a number of highly regarded festivals such as Suwannee Spring Reunion, DelFest, The Aiken Bluegrass Festival, Rooster Walk, Suwannee Roots Revival, Hickory Fest, Wormtown Music Festival and Leftover Salmon's Blue Ridge Jam. Look for more big announcements in 2019!
"At the core of The Grateful Dead is the heart of American music, which is bluegrass and folk. You cannot hide behind these two genres. What you get in the studio is what you get onstage. And it's that vulnerability and honesty that sets the tone and attitude apart from the haphazard and polished nature of pop radio. Putting their music through the prism of string music, The Grass Is Dead showcases how Jerry & Co. buried innumerable gems of wisdom — sonically and spiritually — in the rich tapestry of their melodies and lyrics, all of which radiates in intimacy and inclusiveness of The Grass Is Dead when they stand in front of the microphone, and also the unknown night of curiosity and exploration that they seek out and grasp with such ease."
— Garret K. Woodward, Music Editor - The Smoky Mountain News
"The Grass Is Dead allows me to play both traditional and Dead-like vibes on their show. It's great energy and intent. Billy Gilmore and Steve Pruett are lifelong friends, and we know a million tunes between us. They really play bluegrass, yet they also are Deadheads. Their music is not just rock spiced up with bluegrass instruments. They have well-thought-out arrangements that draw on bluegrass but are accepted by even the most hardcore Dead fan. I never feel like I'm playing in a Grateful Dead cover band when I'm with them. Because of their intention and the way they put the songs together, it's a real tribute to both bluegrass music and the Grateful Dead at the same time."
— Rev. Jeff Mosier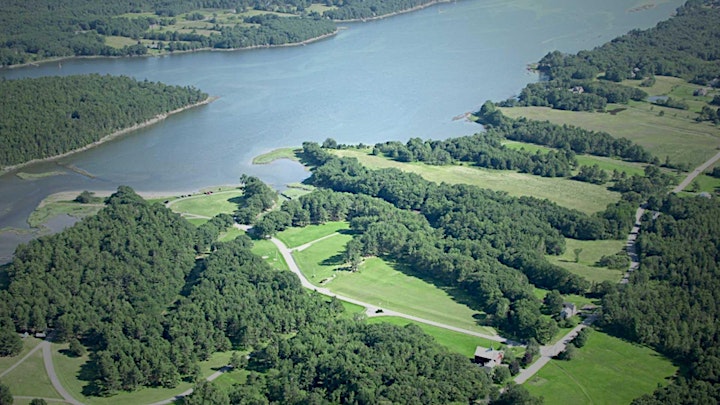 Thomas Point Beach & Campground an Oceanside Paradise
29 Meadow Rd, Brunswick, ME 04011