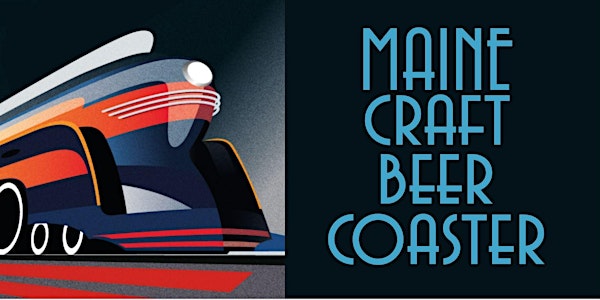 Maine Craft Beer Coaster - Leap Day 2020
When and where
Location
North Station 135 Causeway Street Boston, MA 02114
Description
LEAP DAY 2020!
Every four years that big, imperfect, revolving ball of chaos gives us an extra day. An extra day to spend with the people we love. An extra day to travel to new places and try new things. In short, an extra day that is perfect for the Maine Craft Beer Coaster!

Boston-area residents can now purchase an all-inclusive ticket to travel roundtrip from Boston to Portland, Maine to attend the Winter Session 2020: Maine Brewers' Guild Invitational Beer Festival. Experience the best craft beer Maine has to offer. No traffic, no winter driving conditions, no worries. Travel in comfort and arrive in Portland ready to celebrate an extra day of Maine craft beer.


More than 50+ Maine Brewers will be on-hand to pour for guests from near and far, along with food and music - all in the comfort of the spacious, indoor Brick South venue.


Board the iconic Amtrak Downeaster for a daytrip to the city Forbes called "America's craft beer capital."

TICKET PURCHASE INCLUDES:


BEER COASTER ITINERARY
9:00am...........Check-in Opens, Boston's North Station (BON)
9:55am...........Downeaster 691 departs North Station (BON)
12:25pm.........Downeaster 691 arrives in Portland (POR), 4 minute walk from station to festival
1