About this Event
From their origins as a jam/party band in Indiana, The Main Squeeze, has been weaving the veins of Rock, Funk, Blues, and R&B into modern song stylings. Now LA-based and with three albums under their belt (last one being 2017's Without A Sound), festival appearances from KABOO to Bonnaroo, and features from Billboard and Rolling Stone, they are of turning over a new sonic leaf this year.
The Main Squeeze released their newest single, "Fancy Clothes" on January 18th. Following in the wake of the release of "It Ain't Me" last October, these two singles mark the start of something new and fresh for the Indiana-to-Chicago-to-Los Angeles transplants. The singles play up the modern dance-pop vibes of Bruno Mars and Charlie Puth - while channeling the swag, grit and soulful sounds of 70s bands like The Rolling Stones and Sly and the Family Stone. Produced by Teddy Roxpin "Fancy Clothes" is a tongue in cheek dance track that reflects the spotlighted LA culture in which The Main Squeeze lives.
With a rich touring history including opening slots for The Roots, Jane's Addiction, D.R.A.M., Mac Miller, Aloe Blacc, and Umphrey's McGee, The Main Squeeze are launching into a new musical orbit with plans for a fourth LP in 2019.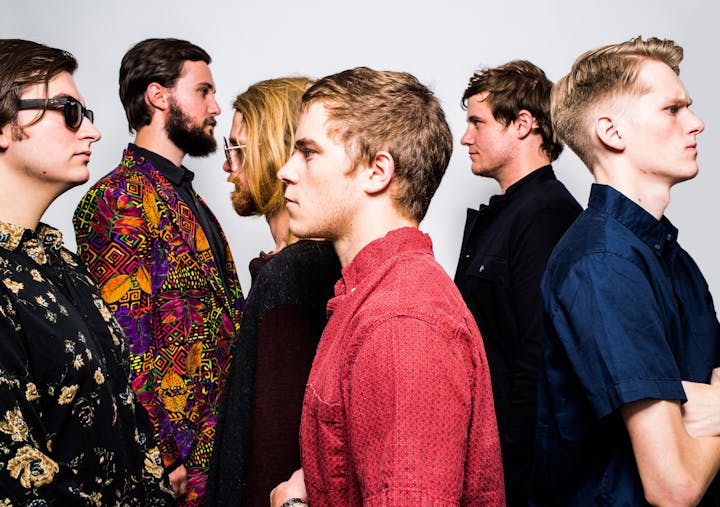 Waker Bio:
"These guys can make music and elevate a scene." - Music City Roots
Waker was founded by childhood friends and songwriting duo Chase Bader (Vocals, Acoustic) and Conor Kelly (Electric Guitar). The group hails from Nashville, mashing soul, rock & roll, and jam into an eclectic, danceable sound, focusing on songs that aim for the heart, head... and feet. From the East Coast to the West Coast, each member moved to Nashville to join Bader and Kelly one by one. The band originally began under the name Koa with bassist Ryan Ladd and saxophonist Alex Matthews. Percussionist Ryan McClanahan quickly joined adding a unique sound to the music. Finally, the band found drummer Dave Czuba to fuse Koa into Waker. Two years later, Waker welcomed Bobby Steinfeld to join to the band on keyboards as the 7th member of Waker. The intention has always been clear, to "wake people" with their music. In a short amount of time, the band has already conquered festival stages at Bonnaroo, ACL, Hangout, SXSW, Firefly, and Wakarusa. They've toured with Blues Traveler, JJ Grey & Mofro, Moon Taxi, Galactic, the Wailers, recorded a session for Audiotree Live, and headlined shows across the country. Since the release of their 2015 EP, the band has continued their nonstop regiment of touring & writing. Before the summer of 2017, Waker released two singles, "Wake Me Up" & "Pike", both of which will be featured on their debut album due early in 2019. Waker is an experience meant to be shared with others.
Performers
Date and Time
Location