Description
Mailroom Presents...Animal Years and Elise Davis
Saturday, January 26th, 2019
Doors open at 8 PM, No Cover

Mailroom Presents... is a live music series featuring up & coming artists showcasing their talents at the Mailroom!
---
Animal Years Bio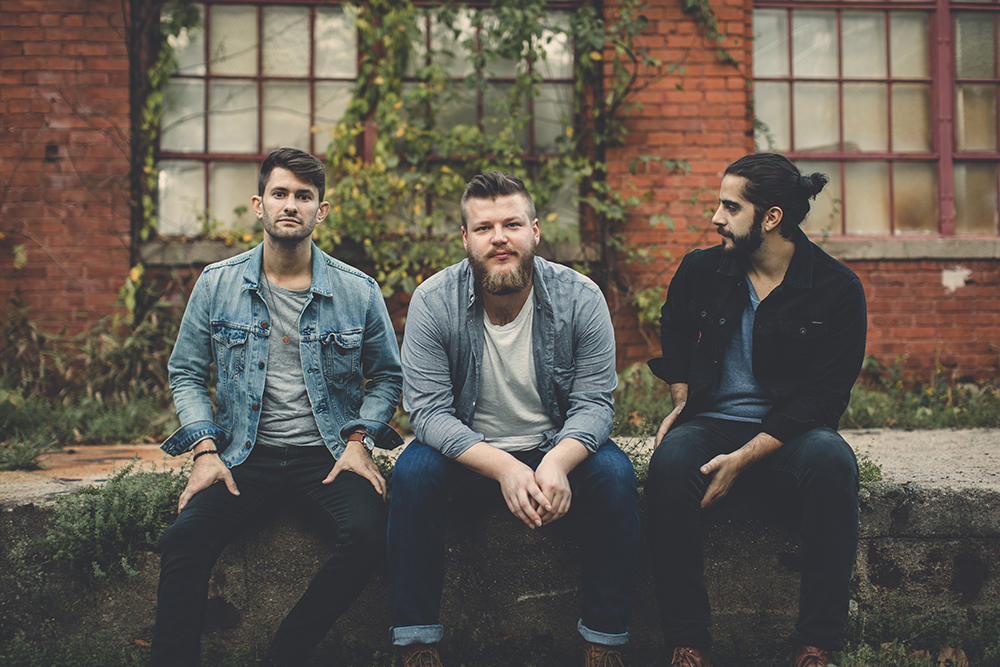 Mike McFadden: Vocals, Guitar
Anthony Saladino: Bass
Anthony Spinnato: Drums

"We borrowed the name from a Josh Ritter album," Animal Years singer-songwriter-guitarist Mike McFadden says of his band's moniker. "Originally, we just liked the way the phrase sounded. But the more we thought about it, the more it meant to us, and we started saying things like 'Live your life in animal years.' If you knew that you'd only be around for a few years, you'd do things differently. That's how we try to operate as a band; we try to go for it every day, like we're gonna die tomorrow."

That level of urgency resonates throughout Far From Home, Animal Years' first eOne release. The five-song EP -- produced by Ryan Hadlock, renowned for his work with the Lumineers, Brandi Carlile and Vance Joy -- offers a consistently compelling distillation of the Brooklyn-by-way-of-Baltimore trio's irresistibly anthemic, unfailingly uplifting songcraft, which ranges from the fist-pumping infectiousness of "Caroline" to the introspective warmth of "Friends" to the bittersweet buoyancy of "Home (I Was Born)." McFadden's catchy, emotionally direct songwriting is matched by the band's exuberant performances, which combine McFadden's openhearted vocals and surging acoustic guitars with the punchy rhythmic kick of bassist Anthony Saladino and drummer Anthony Spinnato.

"Someone once described us in a review as 'singer-songwriter music with the amps turned up,'" McFadden notes. "The emphasis is on the songs and the songwriting, but we're definitely a rock band. Even if I'm playing an acoustic guitar, I'm playing it through an amp with the distortion on. We're always gonna be louder than the other bands on the bill."

Far From Home's memorable compositions and high-energy performances make it clear why Animal Years has already earned a fiercely loyal grass-roots fan base. Without the benefit of a mainstream record label, the band has built its audience the old-fashioned way: through dogged roadwork, winning over one fan at a time.

"When we moved to New York, we hit the city really hard, and things just grew organically," McFadden explains. "We naturally evolved from small clubs to bigger ones, and from small tours to bigger tours, with more people coming out each time. Everything has happened really organically, through us just being ourselves and trying to be as honest as we can."

The thee bandmates and producer Hadlock recorded Far From Home in the remote environs of Applehead Studios in Woodstock, NY, far from the band's normal urban surroundings.

"We really wanted to isolate ourselves in a place with no distractions other than making the record," McFadden explains. "So we all went up to Woodstock and worked in this great studio in a rebuilt barn. We've been demoing stuff for years, but this is the first time the three of us had made a record together. Ryan was really great to work with, and I think that he really brought out the best in us. It was great recording out there in the middle of nowhere; we'd record 12 hours a day, and then all hang out at night."

Far From Home showcases McFadden's knack for writing forthright songs that cut to the chase, lyrically and melodically. "On this EP, I wanted to write things that everyone can relate to," he asserts. "Sometimes lyrics can be open to interpretation, but for the most part I want people to know exactly what I'm talking about. All of these songs were written on the road, so a lot of the themes are about being away from home and missing people, and not taking people for granted.

"We had four songs that we really liked for the EP, but we knew that we needed one more that would really grab people's attention," he continues. "I was driving back from North Carolina, right at the end of a tour, and I wrote 'Caroline' in the car. Within ten minutes, I had pulled over to the side of the road and recorded the whole thing into my phone. A couple of days later, we made a rough demo, and everybody who heard it said 'Yeah, that's the one.' It's the song that got the attention of our record label, and now it's the first single from the EP."

The unpretentious attitude and hard-driving work ethic that define Animal Years were established early on, when Mike McFadden first began writing and performing his own songs in his mid-teens, releasing his first studio CD under his own name while still in high school in Baltimore. That inaugural effort won a good deal of attention, and even gained some local radio play. A second CD, released when McFadden was 18, was even better received by fans and local radio programmers, and soon his songs were being picked up for use in commercials from such advertisers as Coca-Cola and Pennzoil.

"That was the driver for me to think about quitting my job in Baltimore and going to New York to start Animal Years," McFadden recalls. "Before I moved to New York, I did another solo album, The Sun Will Rise. At that point, Anthony the bass player suggested that we find a drummer and make it into a band, so we rebranded the CD as an Animal Years release.

"It became a real band really quickly," McFadden reports. "When we started the band, we were all working jobs to raise money to make it happen, so we could afford to go on the road and into the studio. The guys started taking an equal part of the work, and everybody started contributing. It took some getting used to, but it was good not being alone and not having to do everything myself. The songwriting is still the same, because that's still me, but everyone's invested in this partnership and we're all getting something out of it."

Animal Years' timely relocation to New York proved to be a crucial turning point for the band. "The music scene in Baltimore is really big and varied, but I never felt like we ever really fit in there," says McFadden. "When we got to New York, we felt a lot more at home and got a much better reception. In New York, there're more people, there're more opportunities, there're more venues. You can play a few nights a week and still never run out of places to play."

Having already established themselves in their adopted hometown and having won a legion of new friends and fans on the road, Animal Years plan to continue doing what they do best: making music and touching people.

"We're planning on hitting the road super-hard," McFadden affirms. "We're definitely willing to put in the work, and make it happen by any means necessary. That's the only way you can do it these days. There are so many other people who are working as hard as you are, so you just have to work twice as hard."
Elise Davis Bio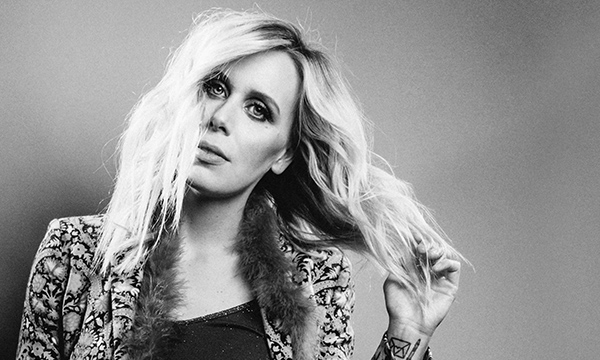 "Round here, you can be however you wanna be," Elise Davis sings at the end "33," one of 10 self-empowered southern anthems from her newest album, Cactus.
Released two years after The Token - Davis' 2016 debut, whose electrified roots-rock sound earned praised from outlets like Rolling Stone Country, Noisey, and The Wall Street Journal - Cactus shows the full range of her songwriting. Here, she moves between lush alt-country and stripped-down folk confessionals, gluing everything together with story-driven songs about independence, liberation, and resilience as an adult woman. If The Token's own songs were vulnerable and diary-like, their lyrics pulled from Davis' past romances, then Cactus turns a new leaf, with Davis taking pride in her status as a single, self-sufficient adult woman. Like the desert plant that lends the album its title, she doesn't need help from others to grow tall.
"Cacti are independent plants that sustain themselves," she explains. "They can be beautiful with bright-colored flowers on them, but if you touch them, they will hurt you. I see a lot of parallels with the way I have felt most of my life. It felt like the perfect album title for these songs."
Davis' independent streak began in Little Rock, Arkansas, where she began writing songs at 12 years old. By college, she was booking her own tours and gigging regionally across the state. It was her relocation to Nashville that kickstarted the busiest phase of her career, though, with Davis landing a publishing deal during her first two years in town. Daily co-writing sessions whittled her songwriting to a sharp point, while an ongoing string of recordings - including The Token, recorded in Maine and released in partnership with Thirty Tigers - all showcased a musician who shone just as brightly onstage as she did in the writing room.
When it came time to record Cactus, Davis remained in Tennessee, tapping producer Jordan Lehning (Caitlin Rose, Andrew Combs, Birdcloud's Jasmin Kaset) to helm her most personal work to date. The two worked together for six months, holed up in Lehning's home studio, looking to albums like Tom Petty's Wildflowers and Aimee Mann's Mental Illness for inspiration. They paid tribute to Davis' adopted hometown, too, layering songs like the woozy, western "Hold Me Like a Gun" and the cathartic "Don't Bring Me Flowers" - the latter co-written with Grammy-winner Maren Morris - with pedal steel, acoustic guitar, keyboards, strings and vocal harmonies. Davis' melodies remained at the forefront of every mix, her voice honest and unflinching, stripped free of the reverb that had swirled its way throughout The Token.
A bold, country-leaning album, Cactus never pulls its punches. Davis examines long-term monogamy and loneliness with "Lone Wolf," "Hold Me Like A Gun," and the album's percussive title track, then talks frankly about sexuality during songs like "Man" and "Don't Bring Me Flowers." She tackles the institution of marriage - as well as the societal misconception that women should be married by a certain age - on "33" and "Married Young," then looks at wider issues like depression ("Moody Marilyn") and climate change ("Last Laugh") during the album's second half.
Together, Cactus paints the picture of a modern woman in the modern world. It's an album about what it takes to stand alone, rooted in the hard-won wisdom of a songwriter who's unafraid to shine a light on her missteps and victories.