Mail Merge WORKSHOP: Create Labels, Emails, Letters, and Forms with Peggy Duncan

Multiple Dates
Event Details
Save time! Stop typing personalized correspondence one at a time.
Learn how to start and finish before you have time to blink!
Training you'll put to use immediately! Just in time to send
those holiday greetings!

Session Outline

Whether you're using an Excel spreadsheet, a Word table, or Outlook contacts, Peggy Duncan will show you step by step how to set up, filter, and perform a mail merge.
Experience How Easy It Is to Create:
Mailing labels any size.
Personalized email messages.
Form letters and envelopes.
Forms that will collect specific data.
Template so you don't have to do repetitive work.
Who is This Training For?
This training is designed for computer savvy professionals. 
What You Will Need
Your database, whether it's an Excel spreadsheet, a Word table, or Outlook contacts.

Your laptop with Word loaded on it (instructor is using version 2007), power cord, external mouse, and mousepad.
The ability to be away from your cell phone while in class.

RSS: Get Notified Every Time We Add More Dates - Subscribe to Our Feed

Administrivia
This is an adult event. No exceptions. Please do not cause any embarrassment for either party and adhere to this policy.

Recording of any kind is prohibited.

Dress is business or business casual, whichever is more comfortable for you.

The event will be videotaped. Your registering for this event gives us permission to use your image.

The event is fragrance-free, please.

This is a lunch 'n learn, with lunch on your own.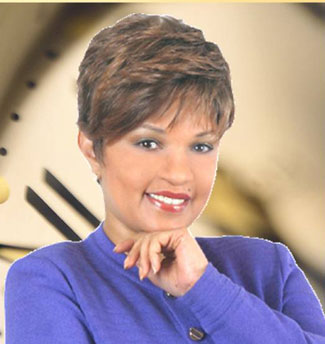 Peggy Duncan is a personal productivity expert and the founder of The Digital Breakthroughs Institute, a productivity and technology training center in Atlanta, Georgia. She travels internationally helping busy people spend less time working but get more done.
She is the author of Conquer Email Overload with Outlook 2007, The Time Management Memory Jogger™, Just Show Me Which Button to Click! in PowerPoint 2007, and booklets titled: Shameless Self-Promotion: Do-It-Yourself SEO; Get Organized At Work and Make It Easy; Computer Magic in Word 2007; Create, Build, and Manage a YouTube Channel; and Up to Speed on Your BlackBerry.
Peggy has appeared on NPR, CNN, TODAY, Black Enterprise Business Report, the US Virgin Islands PBS affiliate, and Good Day Atlanta. Her expertise has been cited in Fortune Small Business, O-The Oprah Magazine, Real Simple, Essence, Fitness, Self, Men's Health, Black Enterprise, Entrepreneur, the New York Times, the Washington Post, the Wall Street Journal, and a whole lot more. She was formally trained at IBM where she was recognized by the chairman for saving the company close to a million dollars a year.
Peggy is a wonderfully vibrant instructor. She
presents the information in a concise, understandable
manner. I love taking her seminars because I always
learn new tips and shortcuts that I can use immediately.
Michelle Yackel, Divine Redesigns

Register Today!
Organizer
The Digital Breakthroughs Institute, Peggy Duncan, Founder
http://PeggyDuncan.eventbrite.com
Workshops-Seminars-Webinars
Productivity & Technology
The Digital Breakthroughs Institute demystifies technology for small business owners and professionals. Most training is hands-on, interactive, and not for novices. We also conduct international seminars and Webinars.
Training is designed for computer savvy business owners and professionals who want to take their skills to another level.
Want to know more about Peggy Duncan? Visit her Website at http://www.PeggyDuncan.com or her award-winning technology blog, http://www.SuiteMinute.com.
Mail Merge WORKSHOP: Create Labels, Emails, Letters, and Forms with Peggy Duncan