Description
We are thrilled to announce Maifest 2019: Future of Manufacturing, our annual spring event on Sand Hill Road in the heart of Silicon Valley on Friday, May 10, 2019! With this year's focus, our conference provides an insight into how technologies like Additive Manufacturing and Artificial Intelligence, Blockchain and Big Data, affect the industrial manufacturing and related corporate functions.
Like at last year's event, we're hosting an exclusive matchmaking session (only accessible with an all-day pass) connecting German global manufacturers with innovative early and growth stage startups from across US and abroad followed by an interactive and informative session with keynote speakers and panel discussions. The conference will close with a Bavarian happy hour with Bavarian beer, wine, full menu and a traditional Maifest dance.
Stay tuned for more info! 
We are looking forward to seeing you again!

---


Agenda
Maifest 2019: Exclusive B2B Matchmaking
09:00 am: Registration & Light Breakfast - Main Hall
10:00 am: Welcoming Remarks - Main Hall
10:30 am: Corporate Pitches - Main Hall
12:00 pm: Lunch - Panoramic Deck
01:00 pm: 1:1 Meetings via Matchmaking App* - Panoramic Deck
01:00 pm (simultaneously): Startup Pitches & Product Demos - Main Hall
03:00 pm: Autonomous Networking - Panoramic Deck
* Our networking and matchmaking app, powered by Brella.io, offers you the opportunity to schedule 1:1 meetings with conference attendees based on a unique compatibility score! You will receive the registration code upon registration.
Maifest 2019: Industry 4.0 - What does the Future of Manufacturing Hold?
03:00 pm: Registration - Main Hall
03:30 pm: Welcoming Remarks - Main Hall
03:45 pm: Keynote - Main Hall
04:30 pm: Panel Discussion - Main Hall

05:30 pm: Bavarian Happy Hour* - Main Hall & Panoramic Deck
* Incl. Bavarian beer, wine, full menu and a traditional Maifest dance by the Bayerischer Heimat- und Trachtenverein San Francisco Golden Gate!


Keynote Speaker

Dr. Joseph M. DeSimone is the CEO and Co-founder of Carbon, Inc., a Silicon Valley-based company working at the intersection of software, hardware, and molecular science to drive the digital transformation of the manufacturing industry.


Expert Panel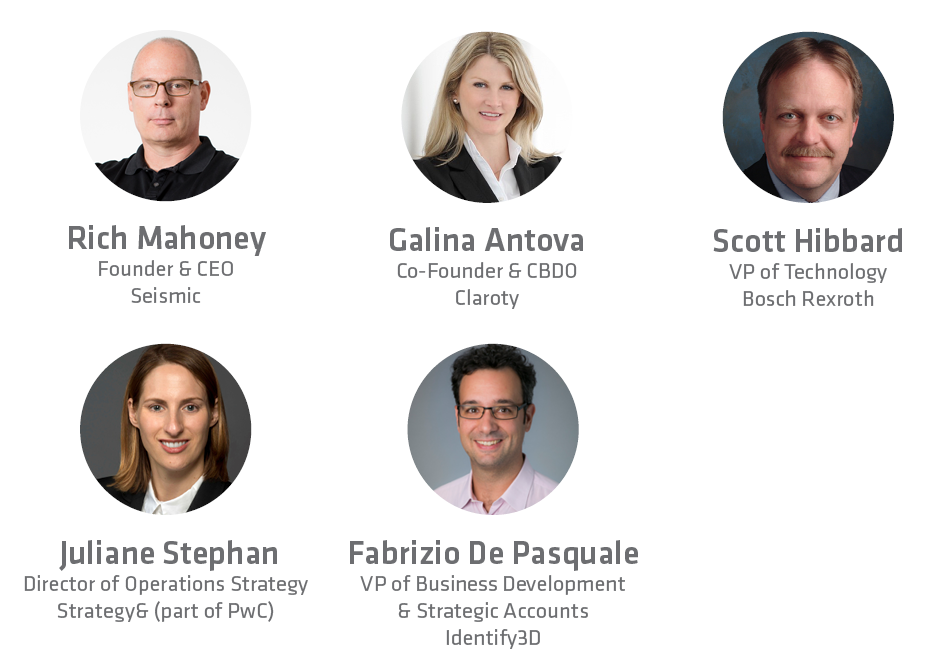 Rich Mahoney,

Founder and CEO, Seismic; former Executive Director, SRI Robotics; Board Member, Silicon Valley Robotics

Galina Antova,

Co-Founder and Chief Business Development Officer, Claroty

Scott Hibbard,

VP of Technology, Bosch Rexroth

Juliane Stephan,

Director of Operations Strategy, PwC Strategy&

Fabrizio De Pasquale,

VP of Business Development and Strategic Accounts (Identify3D), former Director (next47)
moderated by Drue Freeman, CEO, ACG Silicon Valley

If you have any questions, please do not hesitate to reach out to us at maifest@bavaria.org!
---