Music inspired by Gustav and Alma Mahler, semi-staged songs by Alma Mahler & a new version of Gustav Mahler's Symphony No. 10
About this event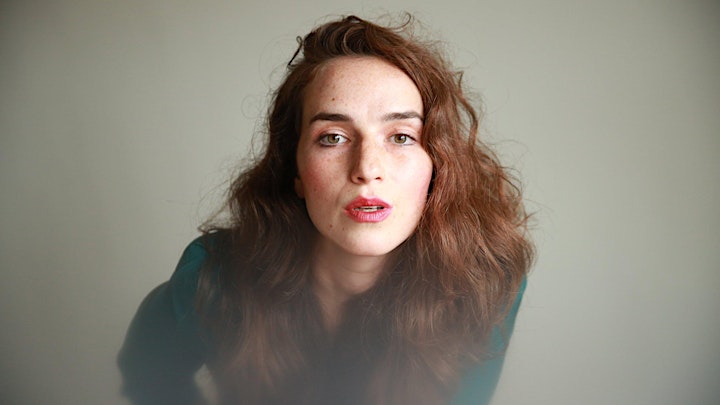 Register here to attend in person
Argento continues its exploration of contemporary composers and their reception of Gustav and Alma Mahler. Many 21st Century composers have continued to write Mahler-influenced works since 1998, when Darmstadt Festival director Thomas Schaefer catalogued over 70 Mahler influenced works of contemporary music in his "Modellfall Mahler: kompositorische Rezeption in zeitgenössischer Musik (Modellfall Mahler : compositional reception in contemporary music). Argento performs two such recent compositions in a varied program that also includes a theatrical presentation of Alma Mahler's songs, and two newly completed movements from Mahler's 10th Symphony.
PROGRAM
Patricia Alessandrini - Canto d'Alma (2018/2020) for soprano, chamber ensemble, and electronics (inspired by Alma Mahler's fünf Lieder) | Ariadne Greif, soprano
Semi-staged songs by Alma Mahler arranged for narrator, voice and piano by interspersed with texts from letters written by Gustav Mahler:
Laue Sommernacht
Ansturm
Ich wandle unter Blumen
Ekstase
Ariadne Greif, voice & Piers Playfair, narrator
Gustav Mahler - Purgatorio and Scherzo: Nicht zu schnell from Symphony no. 10; Completed by Michel Galante (2022) for 15 musicians (World Premiere)
Sang Song - Gretel (2021) for ensemble
I. To the Little House - New York premiere
II. Vein of Shame - World premiere
III. Kindertotenmusik - New York premiere
(inspired by Gustav Mahler's Kindertotenlieder)
Post-concert discussion with Patricia Alessandrini , Ariadne Greif and Sang Song.
Composer Patricia Alessandrini writes: "After writing some very successful pieces as a promising young student of Zemlinsky, Alma Mahler was obliged to stop composing by Gustav as a condition of their marriage. Once he discovered her affair with Walter Gropius, he regretted this decision, and encouraged Alma to compose; but she found it difficult to pick up her musical life where she had left off. My idea is to bring this story to life using Artificial Intelligence techniques to represent notions of the "inner ear" and how one may (re-)learn to compose. Just as Alma sat down at the piano and played her previous compositions, I use the automata to "recall" her early compositions through the filter of memory. I hope in Canto d'alma to demystify the compositional process by bringing the listener inside of it, at the level of memory and intuition. As a female-identifying composer/sound artist, I feel that aspects of this story of obstructed ambition and attempted redemption are particularly relevant in the wake of the #metoo movement, and resonate with efforts towards improved inclusivity and gender balance."
Argento juxtaposes four songs by Alma Mahler with readings from the relationship-defining correspondences between her and Gustav Mahler, including letters that outline Gustav's obstruction of Alma's composing (described above by Patricia Alessandrini).
Composer Sang Song writes: Gretel, my new work for ensemble, explores frequently overlooked aspects of Hansel and Gretel. The movement entitled "To the Little House," is a quasi-passacaglia. The movement, entitled "Kindertotenmusik," includes quotations from the last song of Kindertotenlieder , "In diesem Wetter!" The quotes are limited to the music roughly corresponding to Mahler's setting of the following line: Sie ruh'n als wie in der Mutter Haus (They're at peace as if in their mother's house)
Finally, Argento premieres two new movements from completion and orchestration of Mahler's 10th Symphony by Michel Galante: the third movement Purgatorio and fourth movement Scherzo.