Maharishi Vedic Agriculture & Environmental Relationships ONLINE
Description
Maharishi Vedic Agriculture and Environmental Relationships

The Move of Consciousness into the Environment

with John Konhaus, PhD and Sara Konhaus, PhD

Recommended for those with a solid background in Maharishi Vedic Science.

This course concluded on Sunday 9/24 evening, BUT YOU CAN STILL SIGN UP AND VIEW THE VIDEOS ONLINE. Videos will be available online until at least November 24. This 16-hour on-campus/online course began Friday evening, Sept. 15 at 7:45 - 9:15 in Dalby Hall. The first session is available online for free. (Please see link below.) Dates of the course: Evenings and Sunday afternoons from September 15, 17-21, 23 - 24.

COURSE DESCRIPTION
Everyone practicing Maharishi's Transcendental Meditation and the TM-Sidhi program has experienced the move of consciousness within themselves. Now, there is the opportunity to understand and experience the further evolution of consciousness as it moves throughout the environment, sustaining and directing all life and evolution.
This unique course, Maharishi's groundbreaking knowledge of consciousness as the source of our physical world, is about creating an intimate and personal relationship with that world. It brings our consciousness, feelings and perceptions in full agreement with the culturing intelligence of Total Natural Law. The knowledge in the course reconnects us with Nature, from our common source in consciousness.
Lessons include an in-depth study of plant awareness, communication and behavior, man and nature interactions to create holistic systems, Maharishi's technologies for waking up Nature's intelligence within ourselves and the environment, and the role that pure, vital food plays in our creativity and intelligence, in our personal development, and in our health and success. The course includes practical measures to develop and strengthen our intimacy with the environment.
The practical application of this quality relationship with the living environment is more support of nature, and a more profound ability to create sustainable interactions with nature by understanding its structure and processes. This course is the first of its kind on consciousness and its manifestation in and as the environment. For those willing to immerse themselves in it, it can be a life changing experience. It is Maharishi's Total Knowledge of food, farming, and the environment.
REVIEWS
This is the most powerful and comprehensive course I have ever taken! —GR
May be the best course I have ever taken at MUM —GH
This course was what I needed to link together lifelong experiences of Nature, pure knowledge and its organizing power.—SV
This knowledge is precious! —SL
This is one of the best courses we have had! —DW
For those who do not have a background in Maharishi Vedic Science, it needs more explanation —KK
COURSE LEADERS

John Konhaus, PhD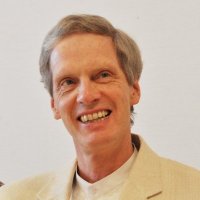 Dr. John Konhaus spent many years working closely with Maharishi. For the past 17 years he has been Chairman of the Maharishi Vedic Organic Agriculture Institute. He has focused on research, certification, and development of Maharishi Vedic Organic Agriculture and on developing Vedic programs for agriculture enhancement and environmental balance. He also is working on large scale education projects in India.

Dr. Sara Konhaus
Dr. Sara Konhaus worked directly with Maharishi for over 10 years as Maharishi revived and developed this knowledge on environmental relationships and management.

VIDEOS AVAILABLE ONLINE

A link and password will be included in your confirmation email which you will receive after signing up. These videos will be available online for at least two months after the course concludes.

The link to view the online video of the free talk on Friday, September 15 is https://vimeopro.com/user9598450/maharishi-vedic-agriculture-free-talk.

COURSE SCHEDULE & COURSE FEE

Evenings and Sunday afternoons on September 15, 17-21, 23 - 24.

The course fee is $108 (or $75 for MSAE or MUM staff, faculty or students; IAA grant recipients; and full-time TM teachers; and anyone who is retired on a fixed income and cannot otherwise afford the course.)
Also, any MUM Alumni can use the promotional code MUMALUMNI and get a 10% discount off the full course fee.
FAQs

Are there any prerequisites to take this course?
Yes. The prerequisite for this course is instruction in the TM technique. For more information about TM, please visit http://tm.org

When will the videos be available for this course?
Videos will be uploaded within 2-3 hours after each session. Because these are large files, it's not possible to give an exact time for completion. When you sign up for the course, you will receive the links for viewing the class and also the links for the course materials.
Where can I contact the organizer of this event with any questions?
Please email the Office of Continuing Education at continuing-ed@mum.edu. Or you can call 641-919-0045 during office hours: Monday – Friday 10:00 am – noon and 1:00 pm – 4:00 pm (Central Time) 


I have special needs and require a special seating arrangement. How can I arrange this?
After signing up for the course, please contact the Office of Continuing Education at continuing-ed@mum.edu or call 641-919-0045 during office hours Monday – Friday 10am – noon and 1 pm – 4pm (Central Time). We can reserve the seat that you need.


What is the refund policy?

You can request a refund for the full course fee by sending an email to continuing-ed@mum.edu. We offer full refunds to anyone who requests them before the second class starts.