Maharishi on Vedanta—Lively Absolute—Living Wholeness, I-ness or Being
Description
This course is still available at https://www.eventbrite.com/e/maharishi-on-vedantlively-absoluteliving-wholeness-i-ness-or-being-online-registration-41963730648
Still time to enroll! Dr. Bevan Morris offers a course on Maharishi on Vedanta—Lively Absolute—Living Wholeness, I-ness or Being Through the Integrated Functioning of the Nervous System on Monday and Wednesday evenings beginning Wednesday, May 24 through Monday, June 19 in Dalby Hall from 7:45 to 9:15. (Also available online! See details below.)

Maharishi's Master, Guru Dev, was lauded as Vedanta Incarnate by the President of India, and Maharishi quickly became the disciple just like the Master.

Over the years Maharishi revealed the reality of living Vedanta in Brahmi Chetana—Aham Brahmasmi, I am Totality—in his teaching to the world. From the moment he began to speak in Kerala, India, in 1955, he spoke the ultimate reality. Through the years he unfolded it in his expressions of Total Knowledge, and in his writings. And through the applied value of this supreme knowledge, he created a bright future for the world.

The course will consist of eight sessions and will be highlighted with Maharishi talks, and readings ranging from Maharishi's Beacon Light of the Himalayas to the Constitution of India Fulfilled through Maharishi's Transcendental Meditation, which contains in the footnotes the most advanced and rich expressions of Vedanta ever published.

Tat tu samanvayāt
That (Brahm) is through unification
—Brahma Sutra 1.1.4
FREE TALK GIVEN ON MAY 24 IS AVAILABLE ONLINE

Bevan offered the first class for free on Wednesday, May 24 in Dalby Hall. This session is available to view at https://vimeopro.com/user9598450/maharishi-on-vedanta

ONLINE COURSE IS AVAILABLE!
High quality videos of each lesson will be available online. Each lesson will be uploaded within approximately 48 hours of Bevan's presentations in Dalby Hall. Within these two days, our video department will integrate Bevan's talk with his powerpoint slides/photos as well as audience questions and provide a professional-quality video. You will also be able to email any questions to Bevan about the course which could be added to future videos. The link and password for the website where the videos are posted will be sent in your confirmation email after signing up.

(For those living in the Fairfield area, we recommend that you attend the course in Dalby Hall, if possible. But if you need to miss any classes, you can view them online at your convenience.)
COURSE FEE
Tuition for this course is $95. There is a discounted rate of $65 for MUM students, staff, faculty, full-time TM teachers, full-time Maharishi Foundation, Maharishi School staff and faculty, and anyone who is retired and on a fixed income and cannot otherwise afford the course.
The course fee for the online course is the same as for the on-campus course.
For the discounted rate, please choose the item labeled Maharish on Vedanta: Student/Staff Rate on the list after clicking the Register button above.
ABOUT DR. BEVAN MORRIS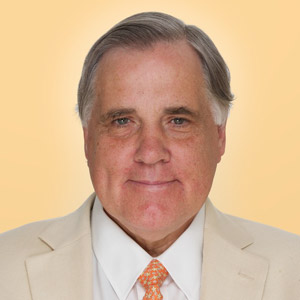 Dr. Bevan Morris is currently International President for Maharishi Universities of Management and President Emeritus of Maharishi University of Management. He worked with Maharishi for more than 48 years since becoming a teacher of Transcendental Meditation in India in 1969.

He is also Prime Minister of the Global Country of World Peace and Chair of the Board of Directors, Brahmananda Saraswati Foundation (USA).

Dr. Morris received an MA and BA in Psychology and Philosophy from Cambridge University (England) and
MSCI, DSCI from Maharishi European Research University.
FAQs

Are there any prerequisites to take this course?
The only prerequisite is instruction in the TM technique. For more information about learning TM, please visit http://tm.org.
Where can I contact the organizer of this event with any questions?
Please email the Office of Continuing Education at continuing-ed@mum.edu. Or you can call 641-919-0045 during office hours: Monday – Friday 10:00 am – noon and 1:00 pm – 4:00 pm (Central Time) 


I have special needs and require a special seating arrangement. How can I arrange this?
After signing up for the course, please contact the Office of Continuing Education at continuing-ed@mum.edu or call 641-919-0045 during office hours Monday – Friday 10am – noon and 1 pm – 4pm (Central Time). We can reserve the seat that you need.

Is my registration transferrable?

If you wish to transfer your registration to another person, please email the Office of Continuing Education at continuing-ed@mum.edu.


What is the refund policy?

You can request a refund for the full course fee by sending an email to continuing-ed@mum.edu. We offer full refunds to anyone who requests them before the second class starts.


Do I need to bring an ID?

If you are registering for the course, and have learned the TM-Sidhi program, please bring a valid dome badge. (If you need to apply for a valid sticker and/or dome badge, please go to http://invincibleamerica.org/apply/.) If you are registering for the course and are an MUM student and do not have a dome badge, then please bring your MUM ID. Otherwise, if you have not learned the TM-Sidhis and are not an MUM student, please bring a photo ID.