Maharishi Gandharva Veda Concert with Reshma Srivastava - May 5, 2018
Description
World-famous sitarist Reshma Srivastava will be returning to offer a CONCERT FOR WORLD PEACE AND PERFECT HEALTH: Saturday evening, May 5 at 8:00 in Dalby Hall. Reshma will perform this concert with the theme to generate blissful and health-creating Maharishi Gandharva Veda music for the individual and for the world.

---
TICKETS
Tickets for the concert are $20, or $35 for reserved seating in the first three rows (center section). Discounted tickets are available for $15 for MUM Staff/Faculty/Students, Full-Time Governors, IAA grant recipients, and anyone who is retired on a fixed income and cannot otherwise afford the concerts or workshop.

---
REVIEWS
Reshma's sitar sounded like an entire orchestra. Beautiful! —ML

Reshma's talent is astonishing. Her concert was superb! —JT

Reshma's concerts are a rare opportunity to hear traditional Indian music in all its perfection. —JB
---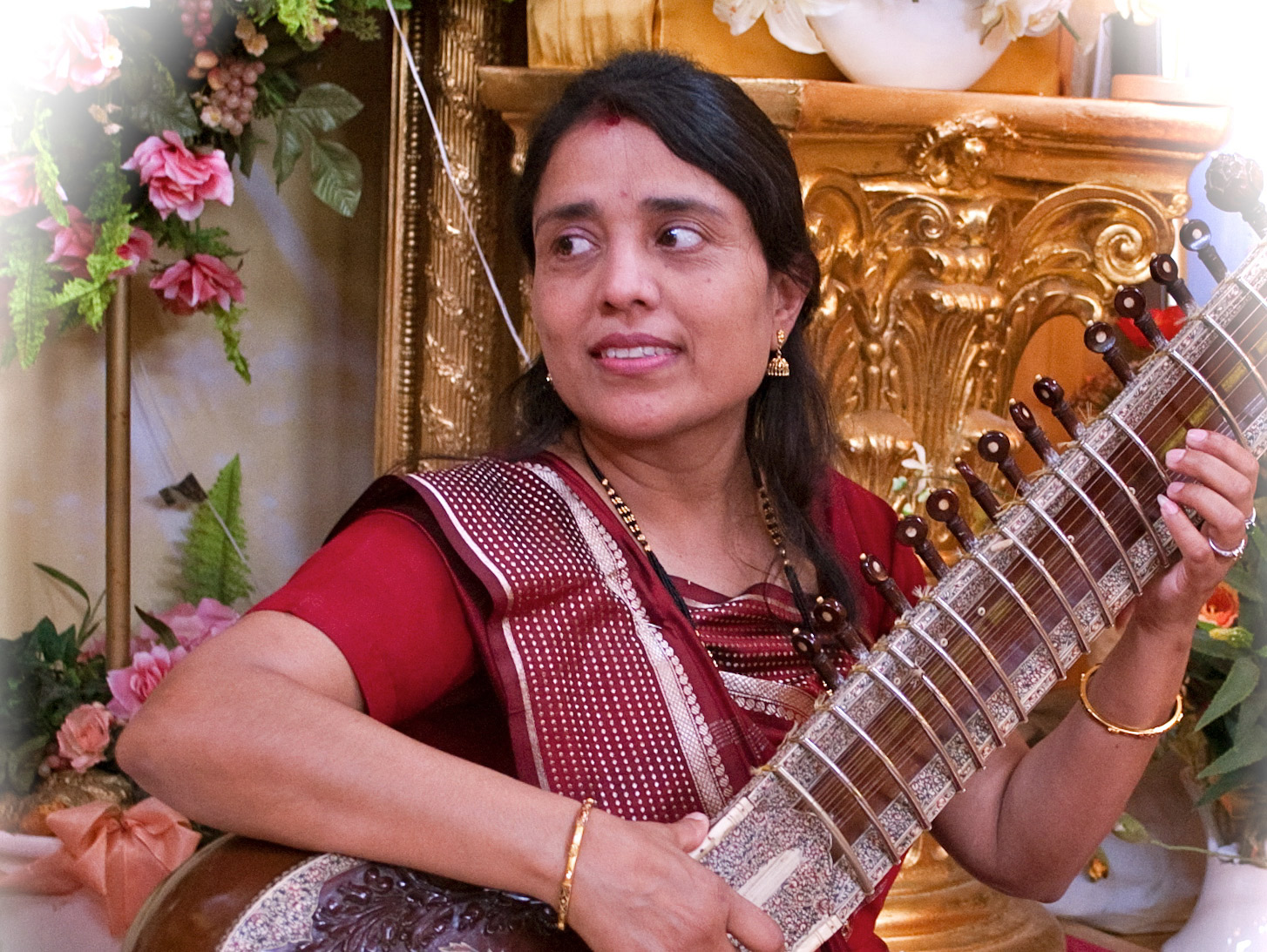 Reshma Srivastava was born into a family of musicians in Allahabad, Northern India. At the age of six, she picked up the sitar, and has never looked back. Taught by her uncle Prof. Satish Chandra, an artist from Pundit Ravi Shankar's tradition, Reshma gave her first public performance at 8. She began broadcasting on the radio even earlier, and at present she is an "A" grade artist, with a Masters degree in music and several prestigious awards. Reshma has dazzled audiences with her brilliance in composition and charming interpretations of the ragas. She has performed not only in India but many other countries including Great Britain, Holland, Germany, Switzerland, Austria, Cyprus, Turkey, Greece, Israel, Slovenia, and the USA. She has been honored with the titles of SURMANI and PRAYAG GAURAV which translates to "the pride of the confluence of the three holy rivers."

---
FAQs
Do I need to bring my printed ticket to the event?
If you have access to a printer, then please print out your ticket. They will be collected at the door. Otherwise, if you do not have access to a printer, we will have copies of all of the tickets and you can pick them up at the door before the event. (You can also display your ticket on your cellphone, if that is easiest for you.)

Do I qualify for the Student-Staff Discounted Rate?
The discounted rate is for MUM/MSAE students/staff/faculty and IAA grant recipients, as well as full-time TM teachers. And, if you work full-time for the Maharishi Foundation, or other organizations promoting TM, you can get the discounted rate. Also, anyone who is retired on a fixed income and cannot otherwise attend the concert can choose the student-staff discounted rate.

What is the refund policy?
A full refund is available for any cancellations made before the concert or workshop begins. Please email continuing-ed@mum.edu to request a refund.

How can I contact the organizer of the event?
This event is organized by MUM Continuing Education. Please email any questions to continuing-ed@mum.edu or call 641-919-0045.