Magnolia Art Show & Sale (40th Annual!) - A Free Public Event
Description
The Magnolia 40th Annual Art Show & Sale 2017 will be held July 14, 15 & 16. Free Admission. ALL ART IS FOR SALE. Art is available at all price points, including unframed bin work at affordable prices. All proceeds benefit both participating artists and the non-profit Magnolia Library Center (MLCC), a Gloucester Community Center.
Artists throughout the North Shore participate and the show is professionally judged. Visitors vote for a people's choice award. This popular event is opens Friday July 14th at 7pm with a champagne reception for the artists and the public. The show continues Saturday & Sunday July 15 & 16 from 10:00 am to 4:00 pm.
Artists who would like to participate may register here on Eventbrite. Each registered artist may submit up to four pieces of hung art and/or up to 20 pieces of binwork for a total of 24 submissions.
Deadline for artist registration is July 4.
Please send all questions to MLCCArtShow@gmail.com
Registering here on Event Brite is the fastest & easist way to register. Here are other options:
1. Pick up a registration packet from the bin outside the MLCC, 1 Lexington Ave. The bin is at the side entrance, up the ramp across from the 525 Restaurant. There are forms inside the MLCC, but note it is open limited hours.
2. Print a registration form from the MLCC website at: http://www.magnoliaLibrary.org
3. Pick up a registration packet at local art associations.
4. email the MLCC (MLCCArtShow@gmail.com) by June 21st and a packet will be mailed to you.
5. Call the MLCC at (978) 525-3343 by June 19th. The MLCC is open limited hours so your message may be delayed..
The Magnolia Library and Community Center (MLCC) is a non-profit community center which sponsors cultural, community and athletic events throughout the year. Your participation and/or attendance helps support many residents of this Cape Ann community. We thank you and look forward to seeing you at this year's show!
The 2017 Art Show Committee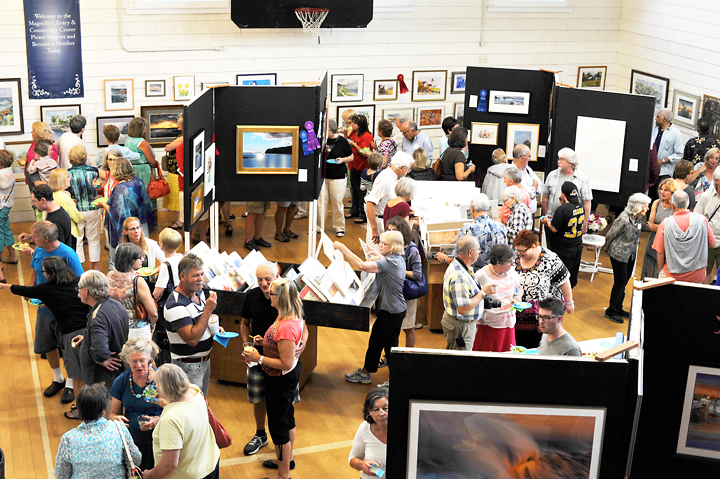 Save
Organizer of Magnolia Art Show & Sale (40th Annual!) - A Free Public Event