About this Event
Your favorite flying elephant is more adorable and talented than ever in this magnificent Dumbo cake class. Join Italian sugar artist, Fedrica Cipolla in this class at the Ultimate Sugar Show in Atlanta where you learn how to carve the cutest dumbo cake you've ever seen. Also, in this class you will learn how to paint a beautiful water effect in a simple way.
*Students are asked to bring their own rolling pin & smoother for use in class.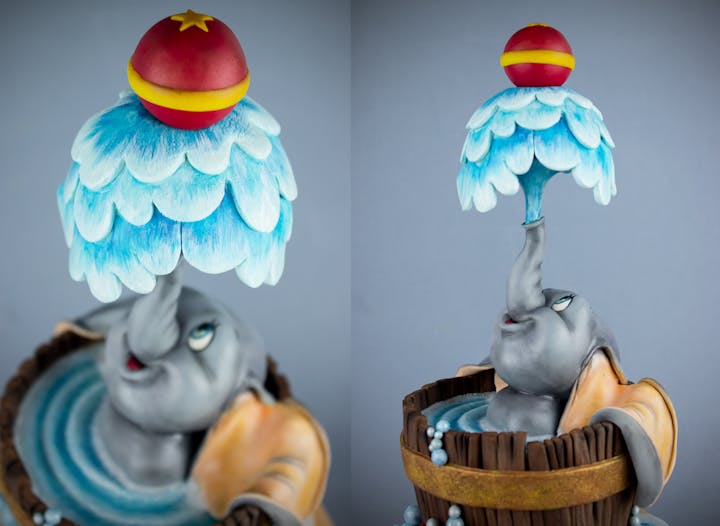 ABOUT THE INSTRUCTOR
Federica Cipolla in the art "Le Delizie di Kicca" is an Italian cake designer. In 2013 she started working as a sugar artist in a few years Federica has made great strides in the world of sugar art. Her style of modeling is characterized by the use of bright colors and strong character.
Federica is inspired by all that is art, but even the press on her son's pajamas can become a source of inspiration. Over the years she has participated in numerous National and International competitions. In which she has received numerous medals. In collaboration with Elena Wendy Bosca in 2015 she participated in the contest "Italian artistic pastry" at the Sigep of Rimini Italy. In 2014 and 2015 he participated in the "Birmingham Cake International" where he won the second place overall in the International category. In 2017, again at the "Birmingham International Cake" she won a golden mention in the Master class category. In the 2015 edition at the "Birmingham Cake International", Federica starred with two demos at the theater along with her friend and colleague, Elena Wendy Bosca. In 2016 Federica participated in several exhibitions at the stand of the sponsor "Saracino", a company in which Federica is one of the Italian ambassadors. The last fantastic result of 2016 was her nomination as a finalist in the Edible Artist Network's EAG Modeling Award, which was held in Hong Kong at the International Bakery Expo 香港 國際 烘 展.
Also in Hong Kong, Federica was present with many demonstrations and mini-courses. From 2017 Federica took part as a teacher at numerous European fairs, France; Germany, England and Italy. In 2017 he participated with some classes and demos to the United States at the Orlando Cake Fair. Federica has also been a teacher in several modeling courses, almost all over the world. The projects for 2019 are many but only some can already be revealed. Federica will be a teacher at "Soflo Cake and Candy Expo" in Miami, at the "San Diego Cake Show" and Show me Sweets.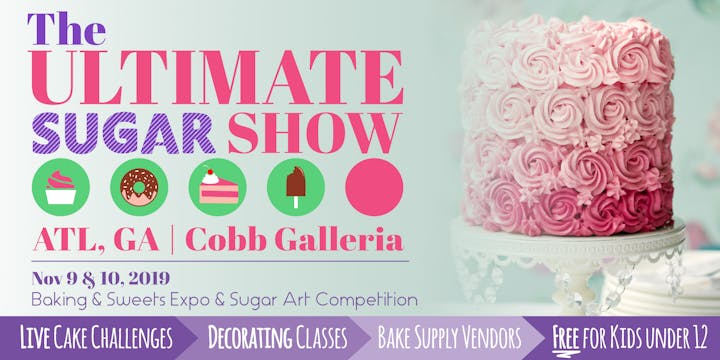 This hands-on sugar decorating class is a part of the Extra Sugar class line up at The Ultimate Sugar Show in Atlanta, GA. To learn more about the Baking and Sweets Expo and to purchase tickets to the Vendor Hall, visit www.ultimatesugarshow.com.