Magnetic Entrepreneur: Author Awards 2020

Saturday, June 6, 2020 from 9:00 AM to 9:00 PM (EDT)
Event Details
STILL UNDER CONSTRUCTION!!  You can
still buy your tickets. 

Registration will start at 8 am on Saturday, June 6th, 2020.
The business part of the event will start at 9 am sharp till 4:30 pm. on Saturday, June 6th, 2020.
WORLD-CLASS SPEAKERS 
(Keynote, Speaker)   Armand Morin Bio
      Armand Morin is an Internet Marketing industry expert who has built a multi-million-dollar international business. In 1996, he started with only $1.83 in his pocket and no experience. Since then he has grown it into a multi-million-dollar international enterprise, which has done business in over 105 countries around the world.
     Over the past 20 years, he has built his Internet Marketing empire to the point that he is one of the most well-known Internet Marketers in the world today teaching everyone from newbies to the experts. Many of the top online businesses and online experts today are a direct result of Armand and his internet Marketing teachings. More importantly, his students have also produced hundreds of millions of dollars in online revenue.
     His name alone is one of the most referenced names in the field of Internet marketing. A quick search on Yahoo, Google and Bing and you'll see he is on over a million websites. His name, his techniques, and strategies are highly referenced in almost any book on the subject of Internet Marketing.
Awards -Dress code in effect. Tux and Tie, ladies wear your Gowns, will start at 6 pm to 9 pm. on Saturday, June 6th, 2020.
Robert & Ruth Verbree Bio
                          International Speaker and Award-Winning Author
     Robert and Ruth are an award-winning author and international speaker and through their unique journey, they are blessed to be helping others who have been down a similar journey. 
   They're very passionate about helping people who struggle with PTSD, as the circumstances may be different, but the signs and symptoms are similar. They want you to know that you are not alone in your journey and that there is hope for the future.
     Robert and Ruth speak about learning how to manage your stress before it manages you. Through her own journey, she recognizes the need for education, awareness and the necessity for exercising your mental fitness.
     Being proactive in your mental fitness is crucial to living a fulfilling and fruitful life so that you can be the best you can be. Their stories of resilience to bounce back through adversity will encourage you to Renew Your Mind and learn to practice the simple - but not always easy - strategies that worked for her.
SPONSORS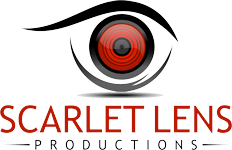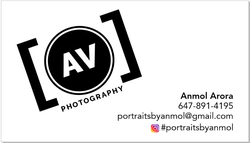 Event Photographer
Anmol Arora Cell# 647-891-4195 Email: portraitsbyanmol@gmail.com https://www.instagram.com/portraitsbyanmol/
BOOK AT ROOM TO STAY  
For the discounted price of $135.00 + tax
We have 20 rooms (blocked rooms) for June 5th, 2020
and
10 Rooms June 6th, 2020  
Book your corporate rate for Local Corporate Discount Rate
HOTEL RESERVATION NUMBERS

Four Points by Sheraton Toronto Airport – (Reservations) 905 678 1401 or (Front Desk) 905 678 1400

Marriott Hotel Reservations (CA or USA) – 1-800-368-7764 (Available 24/7 Call Center)
The Hotel will require all guest rooms to be reserved by name prior to the cut-off date of Friday, May 8, 2020. After that date, all unreserved rooms will be returned to the hotel for resale.
___________________________________
PARKING
I got a special rate 
Discounted Daily Parking $10.00 ($20.00 daily rate)
Save This Event
When & Where

Four Points by Sheraton Toronto Mississauga
6257 Airport Road
Mississauga, ON L4V 1E4
Canada

Saturday, June 6, 2020 from 9:00 AM to 9:00 PM (EDT)
Add to my calendar
Organizer
Robert J. Moore is a Therapist, internationally Award Bestseller, Speaker and a Business Coach that has impacted the lives of many through the work associated with Magnetic Entrepreneur Inc. Robert has impacted the lives of over 120,000 people through an emotional tale that has provided insights on how to determine one's worth, and create a life worthy of joy and success.
Robert has impacted the lives of many through the work associated with his International Award-Winning Best-Selling book," The Better Way Formula – Principles for Success" & Magnetic Entrepreneur. 
Robert has been interviewed by magazines from around the world, national TV programs, radio shows, and has also been invited to speak on world-class stages with Les Brown, Bob Proctor, Eric Thomas, Douglas Vermeeren and Raymond Aaron. But not so long ago, Robert was totally destitute. Homeless and alone, he had alienated his friends and family with his delinquent behaviour and had nowhere to turn.
Robert J. Moore has studied 45 of the top achievers in the world in the past decade to be able to build this amazing program. Robert states that "this is by far one of the greatest works I have ever created. I am honoured to share it with you".