Magnetic Entrepreneur: Author Awards 2019

Saturday, June 1, 2019 at 9:00 AM

-

Sunday, June 2, 2019 at 6:00 PM (EDT)
Event Details
Canada's First Authors Awards Ceremony where anyone can come, authors, speakers, people who want to learn how to write a book and those who just want to widen their networking opportunities. This is a day you will not forget.
TWO FULL DAYS    9 AM to 6 PM both days! 

What You Can Expect:
Saturday, June 1st - Day 1- We bring to you a series of incredible guest speakers sharing knowledge on writing, promoting, author branding and personal development.
11 lucky people will have a chance to do 5 minutes of speaking on stage and the top winner will have a chance to have their chapter in one of the upcoming Magnetic Entrepreneur volumes, and get a month of coaching to up-brand them.
Sunday, June 2nd - Day 2- Red Carpet Gala – Dress code in effect. Tux and tie affair, ladies wear your gowns.
40 Awards will be handed out.
Bonus prizes and the winning speakers will be announced.
What if I am not an Author of Magnetic Entrepreneur?
Anyone can attend this event and have a chance to win an award or chapter in the next upcoming Magnetic Entrepreneur.
BONUS- ALL Elite tickets will have lunch included on Sunday, June 2nd, with the speakers, network with others and get into the mind of the speakers. 
Bonus Prizes.
GUEST SPEAKERS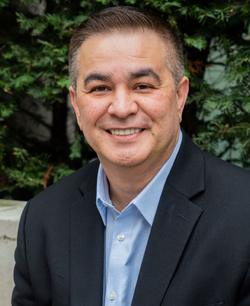 (Keynote, Speaker)   Armand Morin Bio
      Armand Morin is an Internet Marketing industry expert who has built a multi-million-dollar international business. In 1996, he started with only $1.83 in his pocket and no experience. Since then he has grown it into a multi-million-dollar international enterprise, which has done business in over 105 countries around the world.
     Over the past 20 years, he has built his Internet Marketing empire to the point that he is one of the most well-known Internet Marketers in the world today teaching everyone from newbies to the experts. Many of the top online businesses and online experts today are a direct result of Armand and his internet Marketing teachings. More importantly, his students have also produced hundreds of millions of dollars in online revenue.
     His name alone is one of the most referenced names in the field of Internet marketing. A quick search on Yahoo, Google and Bing and you'll see he is on over a million websites. His name, his techniques, and strategies are highly referenced in almost any book on the subject of Internet Marketing.
(

Keynote, Speaker)

 

Unstoppable Tracy Schmitt Bio
     She breaks through barriers building teams within corporations such as Uber and Airlines as a major disruptor in times of great change, advocated with the government which resulted in crushing roadblocks and outperforming stock markets. Success depends on perseverance. As a 2018 #1 Female Global Transformational Leader out of 160 countries, #UnstoppableTracy delivers the 'Limitless Secret' not just talking high performance in business...she loves it! As a Corporate Consultant who is laser-focused, she is a candid hard-hitting business coach. She has been seen on Thrive, Business Booster, Global, NBC, FOX and around the world has spoken in over 40 countries has shared the stage with Jane Fonda, Dr. Phil, Michael Douglas, Mark Wahlberg and dozens more.
     Oprah Magazine shared her story as Quest-for-the-Gold World Cup Sailor, who climbed the Himalayas, captained 110-foot tall ships, is a decorated athlete and funny too. Tracy is a #1 International Mega Success TEDx Speaker, Honoured Humanitarian, 2019 Goal Cast Viral Video Star with over 22 million views. No matter where you are in life, crush your obstacles with Unstoppable Tracy as she supports peak performance by disarming limiting beliefs to an Unstoppable Best Version of YOU!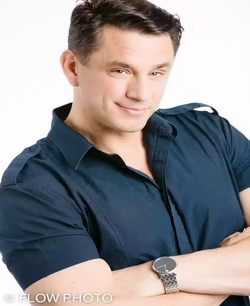 Chef Jagger Gordon Bio
Chef Jagger Gordon is the founder of Feed It Forward. His mission began in 2014 after he witnessed the copious amount of food going to waste following a catering gig he hosted with his company. He knew there had to be a more efficient way of dealing with the food waste issue.
Jagger decided to open a pop-up kitchen in a local Toronto park. Within three hours, he served over 300 free meals to the community with food that would have otherwise gone to the landfill. His sincere desire to feed those less fortunate became his mission in life.
In 2015 the name changed from Feed Families to Feed It Forward. Feed It Forward hit the streets of Toronto giving away free meals weekly. Christmas 2016, over 1200 meals were served. Christmas 2017 over 2000 people received a hot festive dinner. 
In June of 2017, Feed It Forward opened the first Pay What You Can restaurant that fed 200-300 families a day with organic products. In 2018, Feed It Forward opened the only Pay What You Can grocery, bakery and cafe store not just in Canada, but the World! This is located at 3324 Dundas St. West (The Junction) in Toronto. This one of a kind grocery store is a fully stocked organic store. Aside from a bakery and cafe, there is also a Soup Bar opening in the Humber College. Students need not to worry about where their meals are coming from, allowing more focus on their scholastics.
In aiming to be a waste-free, environmentally friendly facility, the grocery store is initiating a Bring Your Own Container (BYOC) program. This unique grocery store is just one more of Chef Jagger's initiatives in helping those with food insecurities. Chef Jagger is now rescuing over 1000 pounds of food per week.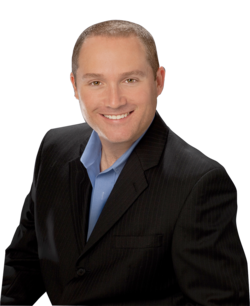 Bruce Serbin Bio

    For more than 15 years, a seven-time national award-winning publicist and author, Bruce Serbin has been a media powerhouse, booking his clients on local and national television, radio shows, newspapers and magazines, and online news outlets. Bruce is the author of 30 Reasons The Media is Ignoring You: Deathbed Confessions of An Award Winning Publicist. www.serbinmediabook.com which has been described as the bible for generating media attention. He is also the founder of Attracting Media.com, an online DIY program that helps people secure publicity.
     Bruce started his career in the newsroom working as a news assignment editor and producer, writing anchor scripts for the evening news. He can write and pitch a compelling news story that gets past the newsroom gatekeeper because he was the gatekeeper. As a result, his clients are regularly featured in media outlets including NBC's Today, ABC's Good Morning America, CNN, the Associated Press, the BBC, Reuters, The New York Times, Forbes, TIME and more.
     In 2008, he founded Serbin Media, Inc. www.serbinmedia.com, a publicity firm that serves clients in fields from financial services and the travel industry to authors, business consultants, speakers, and many others. Bruce has been involved in media campaigns with celebrities that include Nick Cannon from "America's Got Talent," Kevin Harrington from "Shark Tank," Dr. Buck Parker from "The Island" and the band "One Direction."
     In addition to his role as a media publicist, Bruce is also a trainer and consultant working with companies to improve their media and PR programs. He has delivered programs to large corporations as well as entrepreneurial audiences and keynoted for the National Speaker's Association Million-Dollar Roundtable. He has shared the stage with some of the world's top speakers including Bob Proctor, Brian Tracy, and Steve Siebold. He was featured in Forbes, Entrepreneur, Business News Daily, and Yahoo.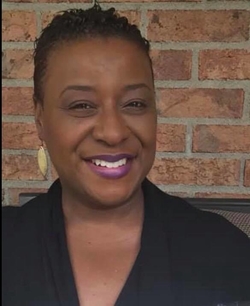 (Keynote, Speaker) Serena Brown Travis Bio
    Serena Brown Travis is an Ohio native and daughter of the legendary motivational speaker Les Brown. Since her and her family's life's work has been full of positivity, motivation, and inspiration, having small goals was not an option. While 'shooting for the moon to land among the stars', Serena earned her Bachelor of Arts from Hampton University and Masters in marketing and communication from Franklin University. She also accepted her call from a higher power and is a student at Trinity Seminary at Capital University pursing Theological Studies.
     Serena is motivated about reaching young people and women with her message of positivity. As a member of Dream, DO, Done, a partnership with other life coaches and motivational speakers, Serena is committed to spreading messages of hope.
     Outside of viewing the glass half full and acting as the Business Manager for Les Brown Enterprises, Serena and her husband have recently opened a carryout soul food restaurant, The Good Kitchen 614 that keeps her incredibly busy. Even while serving food, Serena finds unique, creative ways to incorporate messages of inspiration to her growing Facebook food community.
     Outside of work, Serena enjoys spending time as a volunteer for various nonprofit organizations, singing in the shower, and planting hugs and kisses on her husband and two daughters.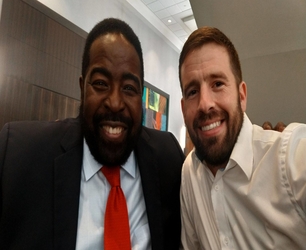 (Keynote, Speaker) Alain Blais BIO
CEO of Les Brown
As CEO of Les Brown Global, I help bring Les Brown's mission to life and keep the company on point with its three major purposes. I also assist in creating new programs and opportunities, manage various aspects of the business and specialize in the marketing of Les Brown,and the branding of its events..
Alain Blais is an entrepreneur, published author, family man, and competitive dirt bike racer. He's deeply passionate about growing businesses and excels in marketing and promotion. Alain regularly consults for small to medium-sized businesses, start-ups, and independent sales professionals.

Al believes in the constant and never-ending improvement and is always seeking to optimize and improve his current skills, systems, and businesses as well as seek out new opportunities and ventures. For consulting, partnerships and speaking engagements, you can contact Alain at alain@rys.group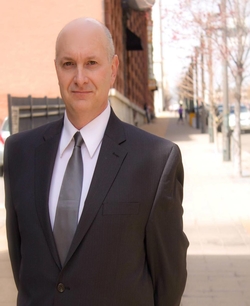 Tim Burt Bio 
Advertising coach, speaker, author, producer. Credited with more than 30,000 ads worldwide. 
     My passion is seeing small businesses grow from year-to-year as a result of their ads. Creating powerful promotions that exceed the wildest expectations. Correcting and adjusting commercials to put businesses on the path to victory.
     Maybe I always was an advertising and marketing geek. Growing up in Cincinnati, Ohio, having a job-creating commercials didn't seem like a viable option when you're a kid. Yet, here I am.
     In grade school, I vividly remember in an English class when we were assigned the task of creating a commercial. For some reason, I wrote a limerick about the seafood restaurant Red Lobster. Of course, it was terrible, but for some reason the teacher and class loved it. That was my first glimpse of advertising "success."
      After 7 1/2 years in the US Air Force, I made the leap into radio in Rapid City, South Dakota. With no formal training, I went from part-time to morning DJ in 18 months. Broadcasting is in my blood. It just took some coaxing.
     I'd go on to spend the next 25 years in radio (and other forms of media). The last 16 years, I was employed by CBS Radio, which really gave me the opportunity to hone my skills in advertising.
     Today Tim has more than 30,000 commercials (Toyota, Burger King, South African Airways, etc.) having generated an estimated $50,000,000+ worldwide, Tim Burt is one of the most sought-after marketing and advertising experts on the planet.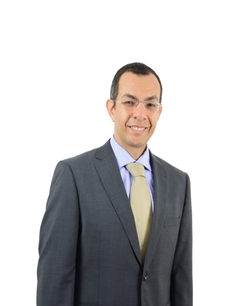 Sameh Hassan Bio
International Bestselling author - Co-author and VP of Magnetic Entrepreneur
Sam has been authoring and co-authoring award-winning books in business and digital marketing including Affiliate Blogger Guide and Digital Marketing For Small Businesses. He is also actively coaching clients to create information products by converting their knowledge to online classes and collaboration. He has recently launched new training programs for the largest online market place, udemy.com, and other market places online. The LEAD™ system for local businesses is very affordable, runs on autopilot! and guarantees success for any local business including restaurants, coffee shops, car service centers, etc.
     He has created and operates e-commerce websites for international brands and was able to rank them organically to be found in search engines like Google and Bing when specific keywords are searched.
     He is also the expert behind the scenes for creating successful events; his recent events were in Toronto, Cairo, Dubai, and online too! At these events, he reveals the secrets about how to win at digital marketing that helps business owners to understand how to leverage the internet using his unique technique to reach the right audience, persuade them to become customers, and keep them happy for life!
Ruth Verbree Bio
                          International Speaker and Award-Winning Author
     Ruth is an award-winning author and international speaker and through her unique journey, she is blessed to be helping others who have been down a similar journey. 
    Ruth is passionate about helping people who struggle with PTSD, as the circumstances may be different, but the signs and symptoms are similar. She wants you to know that you are not alone in your journey and that there is hope for the future.
     Ruth speaks about learning how to manage your stress before it manages you. Through her own journey, she recognizes the need for education, awareness and the necessity for exercising your mental fitness.
     Being proactive in your mental fitness is crucial to living a fulfilling and fruitful life so that you can be the best you can be. Ruth's stories of resilience to bounce back through adversity will encourage you to Renew Your Mind and learn to practice the simple - but not always easy - strategies that worked for her.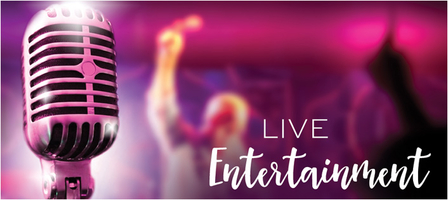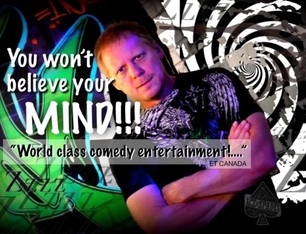 Daniel Paulin Bio
What does it take to transform someone headed for the streets at age 14 into a world-class entertainer who's dazzled audiences both on stages and across national television in Canada, the United States and most recently, Italy? If you've had the good fortune to witness Daniel Paulin – a.k.a. hypnotist/illusionist/mentalist "Danny Zzzz" – in action, you'd know all it takes is a little magic!
The truth is, Daniel Paulin's evolution into a successful master magician, illusionist and in-demand purveyor of mind-blowing comedy hypnosis shows has less to do with magic and more to do with hard work, determination, and his unyielding will to overcome fear at every turn. Rising from the adversity of a broken home that left him fending for himself as a young teen, Daniel began assembling the foundational building blocks of his career, first as a laborer, then as a musician, and eventually as a renowned tattoo artist and owner of a successful group of tattoo shops.
Despite his early success in business, Daniel had dreams of success on a bigger stage, and he fearlessly jumped into a broadcast career as "Danimal," the on-air host and producer with legendary Southern Ontario rock station 97.7 HTZ-FM.
An obsession with magic and a fascination with the power of the subconscious mind inspired Daniel's current career choice. As renowned illusionist and hypnotist Danny Zzzz, the performer has competed on Chris Angel's "Phenomena" series, earned a deal on Dragon's Den, wowed audiences from Disney World to Las Vegas and, most recently, completed a dizzying, death-defying escape on Italy's nationally televised "Tu Si Que Vales" talent show. In total, Daniel has performed over 4,000 shows across North America, where he inspires individuals and family audiences with his positive message of overcoming fear and adversity by believing in yourself. That's the true magic of Danny Zzzz.
SPONSORS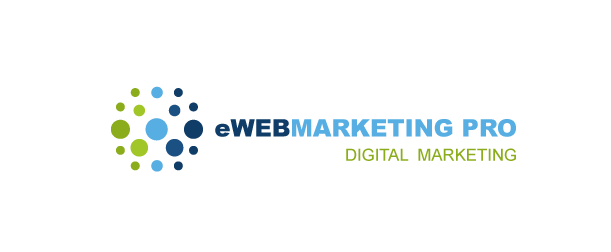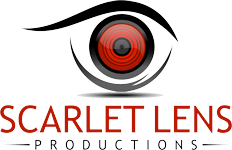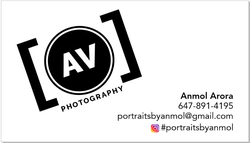 Event Photographer
Anmol Arora Cell# 647-891-4195 Email: portraitsbyanmol@gmail.com https://www.instagram.com/portraitsbyanmol/
Click here to get a discounted room. while you attend the awards ceremony. 
Toronto Pearson International Airport - YYZ
Hotel direction: 0.3 miles SW
Airport shuttle service, complimentary 
Discounted Daily Parking $15.00 ($20.00 daily rate). Parking Code: ME7683


Save This Event
When & Where

Four Points by Sheraton Toronto Mississauga
6257 Airport Road
Mississauga, ON L4V 1E4
Canada

Saturday, June 1, 2019 at 9:00 AM

-

Sunday, June 2, 2019 at 6:00 PM (EDT)
Add to my calendar
Organizer
Robert J. Moore is a Therapist, internationally Award Bestseller, Speaker and a Business Coach that has impacted the lives of many through the work associated with Magnetic Entrepreneur Inc. Robert has impacted the lives of over 120,000 people through an emotional tale that has provided insights on how to determine one's worth, and create a life worthy of joy and success.
Robert has impacted the lives of many through the work associated with his International Award-Winning Best-Selling book," The Better Way Formula – Principles for Success" & Magnetic Entrepreneur. 
Robert has been interviewed by magazines from around the world, national TV programs, radio shows, and has also been invited to speak on world class stages with Les Brown, Bob Proctor, Eric Thomas, Douglas Vermeeren and Raymond Aaron. But not so long ago, Robert was totally destitute. Homeless and alone, he had alienated his friends and family with his delinquent behavior and had nowhere to turn.
Robert J. Moore has studied 45 of the top achievers in the world in the past decade to be able to build this amazing program. Robert states that "this is by far one of the greatest works I have ever created. I am honoured to share it with you".