MAGKAISA AT KUMILOS: Bringing Hope Through Action for the Filipino People
About this Event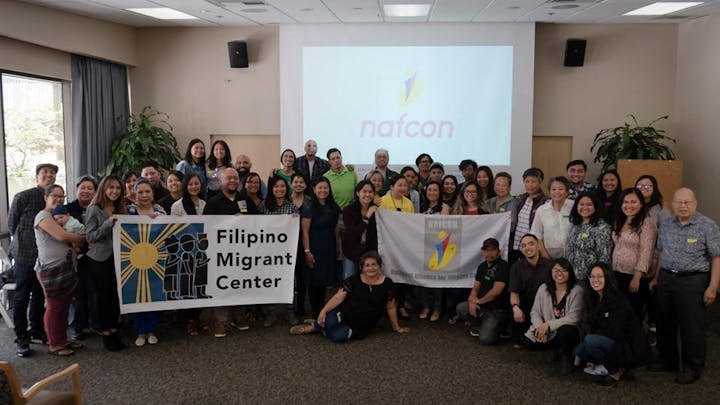 BACKGROUND
Founded in 2003 to build support for the Filipino community at a national level as a response to the scapegoating of immigrants at the aftermath of 9/11, the National Alliance for Filipino Concerns (NAFCON) has a proven track record of promoting the rights and welfare of Filipinos in the US. This includes:
Successful campaigns for Filipino immigrants and workers on cases related to deportation and labor trafficking.
Engagement of Filipino youth across the country through conferences and leadership trainings, tackling topics such as history, culture, and current issues affecting Filipinos in the US and the Philippines.
Timely response to disasters in the Philippines through relief and rehabilitation and Adopt-a-Community projects.
Regular medical missions serving marginalized communities in the Philippines
This December, NAFCON aims to continue the tradition of bringing people together nationally and create an action-oriented platform for individuals and groups to be engaged to respond to the concerns of Filipinos through the pillars of education, culture and heritage, health and wellness, and advocacy.
OBJECTIVES
Educate and empower attendees on issues affecting the Filipino community
Celebrate Filipino culture and heritage
Promote the rights, health, and well-being of Filipinos
Advocate for marginalized communities
KEYNOTE SPEAKER: ATOM ARAULLO
Atom Araullo is a multidisciplinary journalist and documentarist. He currently hosts GMA Network's "The Atom Araullo Specials," a regular documentary that tackles pressing social issues and areas of public interest. After joining GMA-7 in September 2017, Araullo has become one of the hosts of I-Witness, the country's most awarded and longest-running documentary program. He also anchors Stand For Truth, a dynamic digital newscast dedicated to mobile journalism.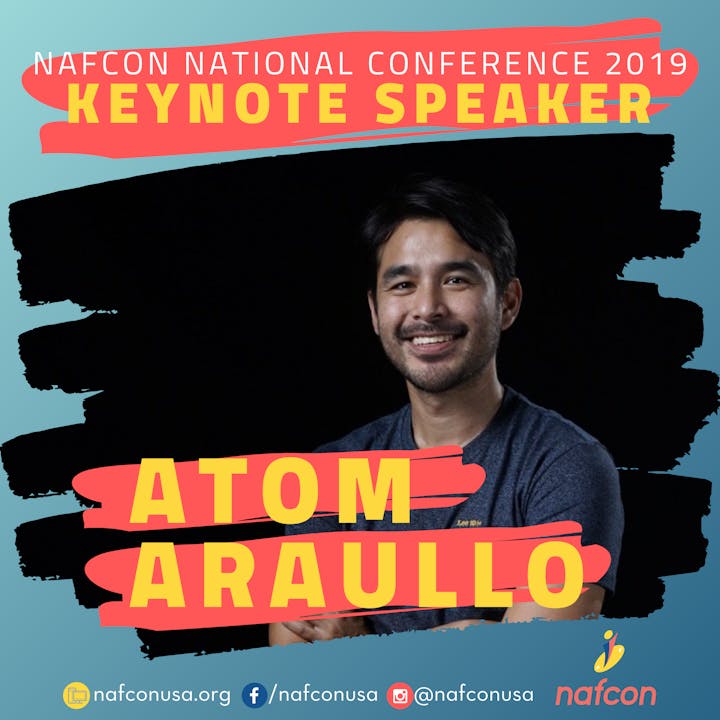 PROGRAM
Registration and Mixer (Fri, Dec 6)
7:00 PM - 11:00 PM Registration and Mixer
National Conference (Sat, Dec 7)
8:00 AM - 9:00 AM Registration and Breakfast
9:00 AM - 9:30 AM Welcome
9:30 AM - 10:00 AM Keynote Speaker
10:20 AM - 12:20 PM Colloquiums: Education and Culture & Heritage, Health & Wellness, Advocacy
12:30 PM - 1:30 PM Lunch
1:30 PM - 2:30 PM Breakout By Region
2:45 PM - 4:00 PM Plenary
4:00 PM - 4:30 PM Closing Speaker
Brunch and Leadership Training (Sun, Dec 8)
10:00 AM - 1:00 PM Sunday Brunch
2:00 PM - 4:00 PM Leadership Training
After Early Bird ticket sales end November 15th, conference and leadership training admission is $60 per participant.
Sunday brunch is a flat fee of $25 per participant.
Please view the conference advisory below for locations of conference activities, lodging suggestions, transportation tips, and more:
Date and Time
Refund Policy