Today's Inspired Latina Presents: MAGIX Author Retreat 2020
About this event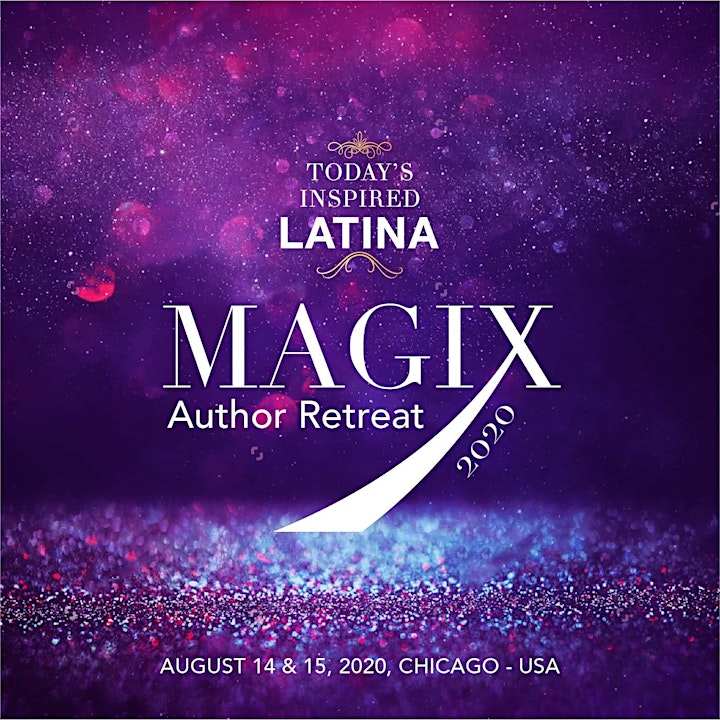 We are excited to present....MAGIX. The first ever Today's Inspired Latina Author Retreat!
We kick off the event Friday evening with an incredible dinner. Followed by an all day magical retreat that will leave you energized and inspired x10!
Join us!!
Organizer of MAGIX: Today's Inspired Latina Author Retreat 2021
Today's Inspired Latina is a book series of inspiration and hope, a poignant collection of personal stories that will activate your passion.  These are success stories that need to be told, to motivate our community and generations to come. By overcoming language barriers, self-doubts and other obstacles in their way, these strong Latinas are a great example of how inspiration and perseverance can lead you to happiness and success in business and life. It's a positive, empowering read for anyone sitting on a dream and thinking it can't come true. Today's Inspired Latina shows that it can!