Description
[SOLD OUT] SayRoar Studio Presents Magical Movie Music!
The Coeur d'Alene Symphony presents "Magical Movie Music" featuring selections from chart-topping Hollywood Composer and SayRoar Studios collaborator Thomas Bergersen, and experience the world-premiere of music from our upcoming animated film "The Goldfish Project" featuring music by SayRoar collaborator Isaac Murcar.

Performed by The Coeur d'Alene Symphony
Conducted by Jan Pellant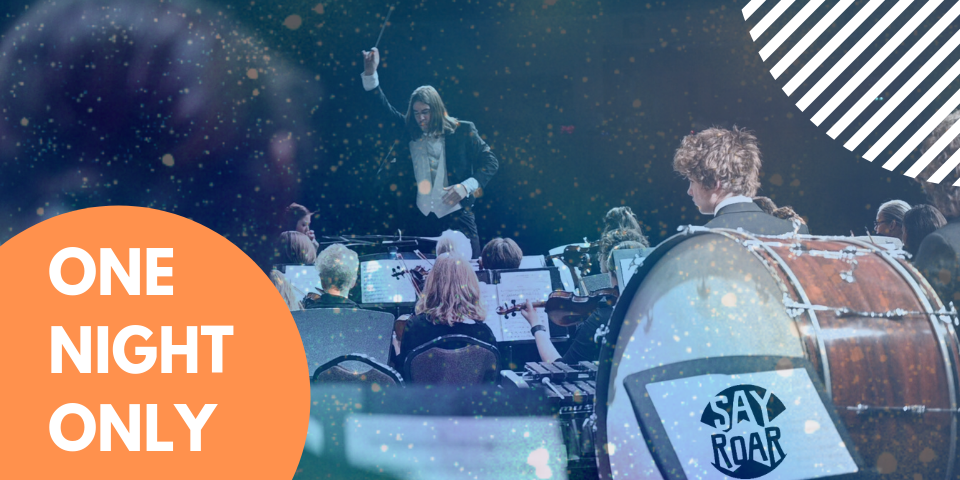 The evening concludes with a movie studio auction, which will give attendees the exclusive opportuity to bid on cameos in SayRoar's upcoming films, premium Gonzaga Basketball seats, and more! The concert proceeds benefit Coeur d'Alene's non-profit SayRoar Academy, which is launching groundbreaking education in filmmaking to the Inland Northwest. Come out for an evening of fantastic music and support SayRoar Academy, as we join together to create career opportunities for our region's next generations.
Coeur d'Alene Resort
Wed, June 12 at 6:30-9:00 pm • $25 • All ages
RECEPTION 6:30 - 7:00
SHOW TIME 7:00 - 9:00
sayroar.com
Buy your tickets now, seats are limited to 200!
Arrive Early for the Pre-Concert Reception at 6:30 - 7:00 PM
Dress code: Business Casual
*Valet Parking Available
*No-host bar will offer beverages of your choice
Auction Items listed below!!
---
Pricing
$25/Person
$45/Couple
$150/Table for 8 (Available until sold out)
---
Auction Items
Proceeds benefit the launch of SayRoar Academy in Coeur d'Alene.
The Vision behind SayRoar Academy: Mentor and Inspire the Art, Craft, and Science of Filmmaking.
Workshops launch this Summer! Thank you for your support!
SayRoar Studio & Campus VIP 2020-2025 Tour

Speaking Cameo in 2 SayRoar Studios' Films:

"The Goldfish Project" (Animated)

"Oz" (Live Action)

Get the Hollywood Star Treatment complete with Movie Make-up in SayRoar's upcoming OZ-themed Live-Action Film

The Stan Lee / Alfred Hitchcock Cameo...

A Cameo in 5 upcoming SayRoar Studios' Film....

Film cameos are forever!
---
Donation & Sponsorship Opportunities
Questions, Sponsorships, Purchase Tickets and Tables by Check
Please call Alex: 509-991-3774