Magic Words that Sell and the Art of the Open

Tuesday, March 5, 2013 from 10:30 AM to 12:00 PM (EST)
Event Details
A Hatch Open Event featuring Les Dossey of LD Coaching:
Words are Magical. In fact, the right words, said the right way have the potential to connect with the main buying organ of the human species – The Heart. The right combination of words compel us to do all kinds of interesting and unexplainable things. They influence, manipulate and move us to take unique action. 
Individuals and organizations who are faced with the demands of change, who have stagnated or suffered contraction as a result of economic uncertainties or who are in the startup or incubation stage of the development of their business. 
Attendees will be convinced that the right words open doors and close business Attendees will leave with a framework they can use to develop better sales conversations. Attendees will be inspired to grow, to confront their secret fears and to break-through the hidden barriers to greater levels of performance, profitability and excellence. 
Les Dossey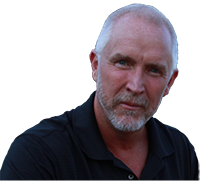 I became a coach because I am a champion for human potential. I understand and know what you – we are capable of achieving when we find the belief and the courage to act. Barriers fall. Magic happens. The world becomes a better place.
I help people gain access to those resources. I help them confront their enemies, to look them in the eye and call them by name, to ignite the pain and passion within to blast through those personal and professional barriers. I share strategies, insights and practical solutions that I've discovered and used on the battlefield of life to confront and prevail over every enemy.
I want you – us to live with more passion, to work with greater effectiveness and to lead with extraordinary influence so that your – our world can prosper and thrive.
Magic Words that Sell and the Art of the Open