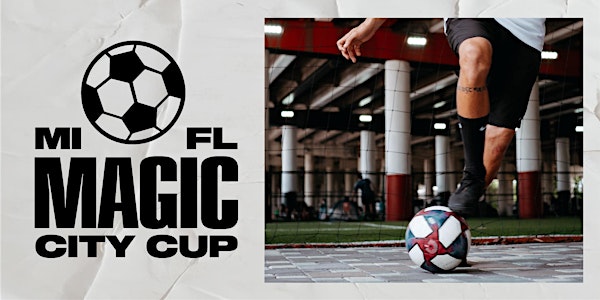 Magic City Cup
Magic City Cup is a men's & women's soccer tournament celebrating the international & cultural diversity of Miami during a two-day event.
When and where
Location
Space Park 298 Northeast 61st Street Miami, FL 33137
About this event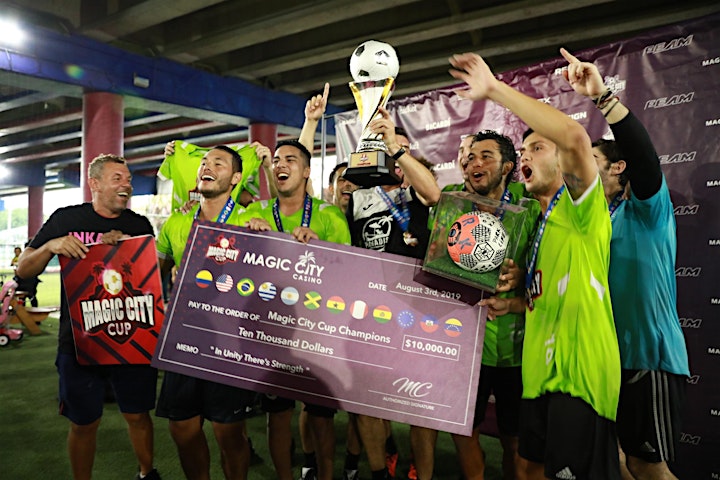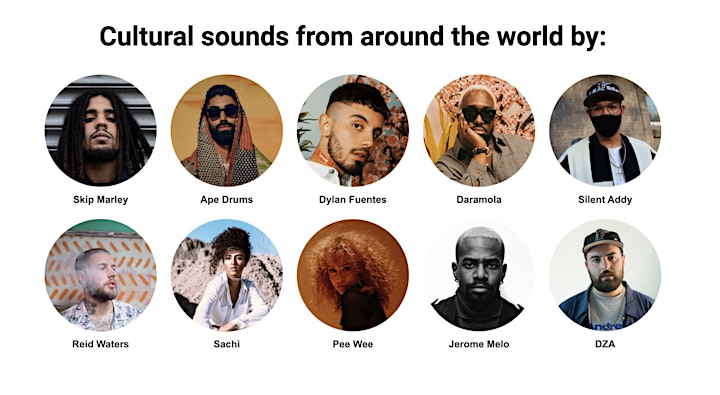 Soccer, Culture, Local Artists, Technology + Startups
Locals can enjoy a cultural experience through the entirety of the weekend and experience The Magic City Cup!
INCLUDES:
$10,000 grand cash prize for soccer tournament winners (men and women's)
Music from Dj's and Artists including Skip Marley, Ape Drums, Daramola, and many more!
Indulge in cuisines from Miami's best food trucks and vendors.
Tech & Startup Activations with South Florida's Tech Scene!
#MiamiTech networking Happy Hour
VIP // Meet & Greet sections all weekend long
SPECIAL GUEST: Mayor Suarez 🚀

The Tech Activation Hub @ The Magic City Cup is a weekend full of next-generation innovation, powerful networking and high energy! Attendees can take advantage of the opportunity to connect with a wide array of sports technology startups and hear directly from sports industry experts on where game-changing technology is taking us. From a #MiamiTech networking section to prize give aways, special guest speakers to a HUGE Sports Tech Pitch Competition - a weekend you don't want to miss!!
INCLUDES:
SportsTech Panel | 7/31 @ 2pm: Panel of our local professional sports teams to discover advancements in various sectors of emerging technology throughout the sports world. (Miami Heat, Dolphins, NFL)
Sports Tech Pitch Competition | 7/31 @ 4pm: Five local sports technology startups will be selected to do a 5-min pitch + Q/A on the main stage to a panel of judges including high-profile professionals, venture capital investors, and our very own Mayor Francis Suarez.
Soccercito Athlete Village | ALL WEEKEND: Where you'll find your moment of pause, your place to warm up, cool down, hydrate, even some TLC. You will have access to the recovery area, stretching zone, hydration station and the Soccercito lounge.
#MiamiTech Happy Hour l 7/31 @ 6pm: Come network with panelists, judges, startups, and the Miami tech community to celebrate tech activation!
Make sure to attend our Tech Activation Hub @ The Magic City Cup for an unparalleled tech experience at the forefront of sports, creativity, and innovation. We will see you there! Limited Tickets Available.

The Magic City Cup by nature Miami's very own World Cup! We hope that you join us to celebrate celebrating cultures from around the world in the heart of Miami.
Interested in getting involved as a Sponsor or Partner? Have any additional questions about Magic City? Please send an email to haley0811@gmail.com
Schedule
Friday @ Space Park Miami
6:30pm - 8:30pm Uniform Pick up & Player Registration
7pm - 8pm Human X Panel / Event Opening Celebration
Saturday @ Space Park Miami
Games
10am-4pm
Sports Tech panel Discussion
2pm - 6pm
#MiamiTech Happy Hour
6pm - 8pm
World Cup Concert
6pm-2am
Sunday @ Space Park Miami
Games
10am -4pm
World Cup Finale Concert
12pm-4pm