About this Event
THIS PACKAGE IS ONLY FOR JUNE-JULY-AUGUST 2020
BOOK THE DATE YOU ARRIVE - SELECT DATES YOU WANT TO ATTEND EACH EVENT
1) PLEASE BOOK THE DAY YOU ARRIVE TO MAGALUF
2) PAY £10 DEPOSIT PER PERSON
3) EMAILED E-TICKET CONFIRMATION OF PACKAGE
BOAT PARTY - WEDNESDAYS AND SATURDAYS
GRINGOS BINGO - THURSDAY & SATURDAYS (MONDAYS IN JULY AND AUGUST)
PIRATES RELOADED - WEDNESDAY & FRIDAY (SUNDAYS IN JULY AND AUGUST)
FULL MOON PARTY - THURSDAY
PLEASE MAKE SURE YOUR MAGALUF HOLIDAY TIES UP WITH THESE DAYS AND DATES OF EVENTS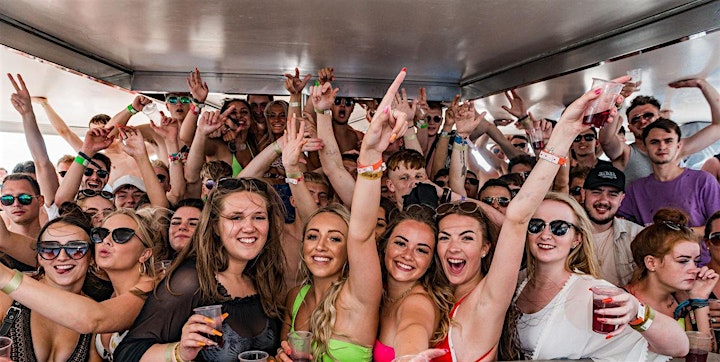 INCLUDED WITH GRINGOS TICKET
Entrance
Priority option to upgrade to VIP
FREE Pre Party at Coco Bongos
Live DJ & Host
Amazing lighting show
Bingo booklet & pen
INCLUDED WITH BOAT TICKET
Live DJ & Host
Swim Stop
FREE transport to and from boat
Champagne Spray
Waterparty
FREE Pre & After party
INCLUDED WITH PIRATES RELOADED TICKET
Entrance
Priority option to upgrade to VIP
FREE Pre Party at Coco Bongos
FREE After party
Live DJ & Host
Award winning adults only show
World class acrobatics
Interaction with cast at after party
Seated table and waiter service
INCLUDED WITH FULL MOON PARTY TICKET
Entrance
Priority option to upgrade on the day
Live DJs
Amazing fire show, stilt walkers and more
Free T-Shirt
Access to photos of event.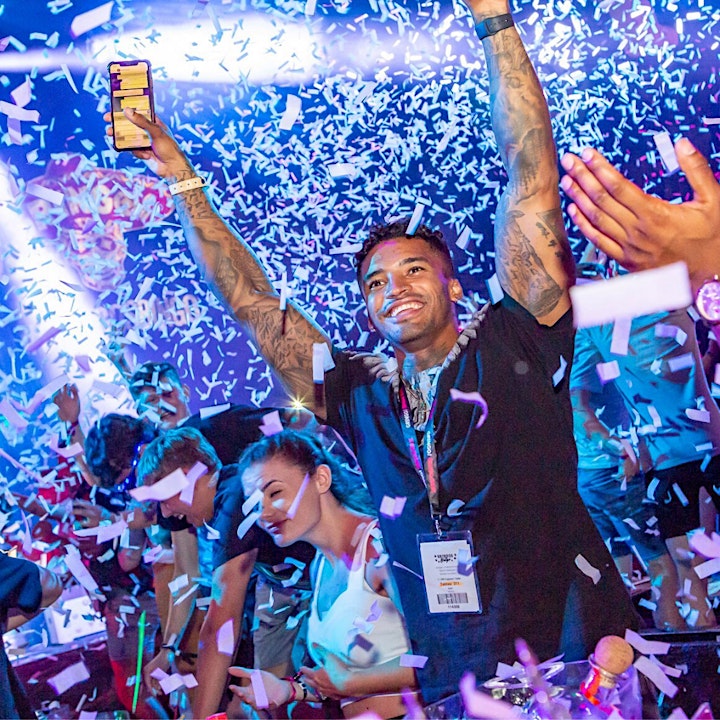 OVERVIEW
E-TICKET: Yes (Planet friendly)
PACKAGE PRICE: £109
DEPOSIT: £10 (You pay a remaining balance of £99 in resort approx €115)
AGE RESTRICTION: 18+
DRESS CODE: Swimwear to Boat, Smart/casual/fancy dress to other events
EVENT TIMES: 1.30pm - 6pm Approx (Boat) 9pm-1am (Gringos) 9pm-1am (Pirates Reloaded) 9pm-6am (Full Moon Party)
FAQ
"What happens once I have paid my deposit?"
We will send you your E-Ticket. Once you have received it keep it handy on your phone because you will need to bring it with you to resort. We will contact you and arrange to meet you at Coco Bongos to validate your ticket and so you can pay the remaining balance. Make sure you give us the correct contact details!
"Where is the meeting point for the events?"
The meeting point for 3 events is at Coco Bongos and Full Moon Party is at Ocean Beach Club. We will confirm times and all details with you when you meet with one of our reps in resort.
"How early should I book?"
We advise booking as early as possible as both the boat & Gringos have a limited capacity. We understand that its not always easy to get every body to pay in full in advance which is why we just take a deposit to make it easy for you. Once the deposit is paid your place is guaranteed.
"How do I pay my remaining balance?"
The remaining balance can be paid when we meet you at Coco Bongos when you arrive in resort. You will need to pay £99 (Approx €115) per person.