MAFCU & U.S. Senator Cardin Invite You to SBU at MCM on 1/21/16

Thursday, January 21, 2016 from 7:00 AM to 8:30 AM (EST)
Event Details
 Mid-Atlantic Federal Credit Union presents a
Small Business University
SPECIAL EVENT
in partnership with Montgomery Community Media,
Taylor-Leonard Corporation &

in collaboration with the U. S. Small Business Administration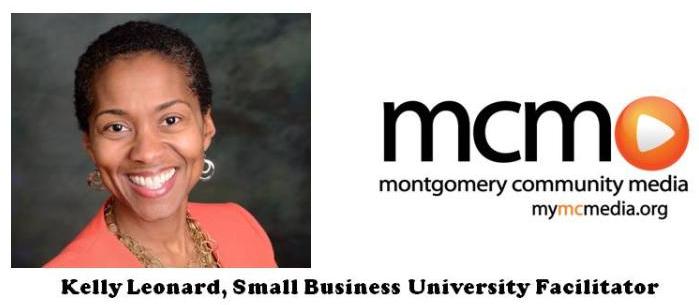 We invite YOU to join us
for an outstanding networking opportunity
for you with 
United States Senator Ben Cardin
including insight and tips with Q&A

SPECIAL EVENT: SEATING IS LIMITED - RESERVE NOW!
REGISTRATION REQUIRED
CHARITABLE DONATION TO MCM FOR ADMITTANCE - $10

Doors open at 7:00 am.
The event occurs from 7:00 am until 8:30 am.
Date:Thursday Jan 21, 2016
Topic: "Helping Marylanders Build Small Business Success"
Featured Presenter: United States Senator Ben Cardin
Agenda:
7:00am – Doors Open
7:00-7:30am – Continental Breakfast & Networking
7:30-7:40am – Mid-Atlantic Federal Credit Union & Montgomery Community Media Welcome & Greetings
7:40-8:00am – Networking
8:00-8:25am –  Special Presentation by Senator Cardin + Q&A
8:25am – Closing Comments
---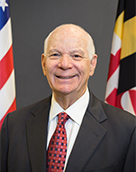 Ben Cardin
U.S. Senator for Maryland
A third-generation Marylander, Ben Cardin has been a national leader on health care, retirement security, the environment and fiscal issues while representing the people of Maryland in the U.S. Senate, and before that in the House of Representatives.
Senator Cardin currently serves as Ranking Member of the Senate Foreign Relations Committee. He is a senior member of the Environment & Public Works Committee (EPW) and Small Business & Entrepreneurship Committee. He also serves on the Senate Finance Committee (SFC). These assignments have allowed Senator Cardin to promote policies, legislation and programs that help grow our state and national economies and create job opportunities, as well as support small businesses, protect our middle class, and our most vulnerable citizens; maintain clean air and clean water; expand opportunities for public transit and energy independence; protect civil rights; and promote transparency, good governance and the protection of universal human rights.

Senator Cardin is a leading advocate for the Chesapeake Bay, which is the economic, historical and cultural heart of Maryland. Nationally, he is a champion of protecting our clean air and clean water. He has introduced legislation to restore the health of America's great water bodies and is the leading proponent of investing in improvements to America's aging water infrastructure system while preparing it for the impacts of climate change. He also has been a strong defender of the federal workforce and has fought to end the harmful effects of sequestration.
Senator Cardin has a deep interest in foreign affairs and has worked across party lines to further our national security and protect universal human rights. He has fought to ensure that anti-corruption, transparency and respect for human rights are integrated our foreign policy. He has been a Commissioner on the U.S. Helsinki Commission (CSCE) since 1993, serving as Chairman in the 111th and 113th Congress. In 2015, he was named as the Special Representative on Anti-Semitism, Racism, and Intolerance for the 57-nation Organization Security and Cooperation in Europe (OSCE) Parliamentary Assembly.
As a member of the Small Business Committee, Senator Cardin was responsible for the extension of increased guarantees and reduced fees in the Small Business Administration's two largest loan programs. Serving as Ranking Member at the start of 2015, he has been working to find better ways to provide access to credit for qualified small businesses, as well as expanding access to contracts for women-owned, minority owned and veteran-owned businesses. He aggressively encourages federal agencies to meet or exceed their modest small business contracting goals.
Senator Cardin believes access to quality, affordable health care should be a right and not a privilege. He continues to be a strong supporter of the Affordable Care Act, which brought us closer to that goal. He led the fight for a Patients' Bill of Rights and was responsible for the elevation of the National Institute for Minority Health Disparities at the National Institutes of Health. One of his proudest accomplishments was leading the fight to guarantee access to dental care for children in the Children's Health Insurance Program, following the tragic loss of a 12-year-old Prince George's County boy who died after complications that followed an untreated tooth infection.
Serving as a member of the Senate Judiciary Committee during his first four years in the Senate, Senator Cardin also has developed a reputation for defending civil rights at home and has sought to find a balance between protection of civil liberties and national security. He is the lead sponsor of legislation to prohibit racial profiling by all levels of law enforcement, restore voting rights for former felons, and remove the deadline for ratification of the Equal Right Amendment. He has been a proud cosponsor of the Respect for Marriage Act and the Employment Non-Discrimination Act.
From 1987-2006, Ben Cardin represented Maryland's Third Congressional District in the U.S. House of Representatives and served for 17 years on the Ways & Means Committee. He was a member of the Maryland House of Delegates from 1967-1986. During his time as Speaker from 1979-1986, he reformed Maryland's property tax system, the school financing formula and the ethical standards for elected officials.
Our January 2016 SPONSORS & HOSTS: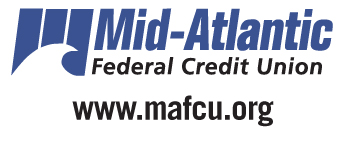 The Hispanic Chamber of Commerce of Montgomery County,
 The Gaithersburg Germantown Chamber of Commerce &
The Montgomery County Small Business Navigator
Happy New Year!
 The Montgomery County Small Business Series offers the opportunity to invigorate and innovate your business with insight and information from regional business leaders' presentations and question and answer sessions. Seminars and networking are designed to support and enhance the success of your business in Montgomery County.
SBU facilitator, Kelly Leonard, is the CEO of Taylor-Leonard Corporation (T-LC).  Previously, Kelly held leadership positions with GE Healthcare Financial Services, Kaiser Permanente, and PwC. Currently, Kelly serves as Small Business Committee Chair for Montgomery Business Development Corporation and recently launched the "Small Business Works Here" initiative aimed at increasing small and minority business awareness and engagement through vendor outreach, procurement, and collaboration with large, County-based private enterprise.  Kelly has demonstrated results-oriented strategic marketing by targeting distinct audiences to create relevant campaigns, programs and outcomes for economic stimulus.
Visit Kelly's LinkedIn profile: http://www.linkedin.com/in/ktleonard.

Thank you for your  donation to  
Montgomery Community Television  
dba Montgomery Community Media  
that allows us to offer you events  
and programming that YOU want.

Montgomery Community Media is a 501c3,  
your donation is tax deductible,
and we will recognize YOU and YOUR BUSINESS!
When & Where

Montgomery Community Media | Montgomery Community Television
7548 Standish Place
Rockville, MD 20855


Thursday, January 21, 2016 from 7:00 AM to 8:30 AM (EST)
Add to my calendar
Organizer
Montgomery Community Media | Montgomery Community Television
Since our 1984 founding as the county's community media center and region's largest public access station, our aim remains to "inform, connect and educate" the 1+ million residents of Montgomery County. Our mission is to encourage and sponsor "first-voice "multimedia content that meets community needs, engages our communities, and offers forums for free expression on both broadcast and broadband platforms. Our vision is to educate and empower county residents by providing a means to creatively engage and more effectively connect them through our multimedia platforms. We serve the community through content distribution, educational training, economic development, nonprofit partnerships and collaborations, and production services. Towards the fulfillment of those goals by innovative and informative means, we foster and sustain programming and offerings that both reflect and promote the culturally and socioeconomically inclusive communities that comprise the mosaic that is us. Our multimedia content is community-centric and overwhelmingly volunteer produced. We broadcast to nearly 873,000 viewers in over 351,000 cable TV households. Our broadband platform, mymcmedia.org, annually serves over 860,000 web visitors. Our nearly 700 active volunteers annually complete 600+ projects, engage the humanities through weekly blogs and daily tweets, and provide over 14,000 hours of on-air content. Our volunteers and presenters contribute 120 program series each quarter in nearly a dozen languages, including: "Backpack Beat," "Musica Y Algo Mas," "Selam Ethiopia," "Traveltelevision," "Igreja Batista Brasileira," "Revista Semanal Montgomery," and the "Punjabi Community Hour." Our volunteer bloggers include interests in psychology, the culinary arts interior design, public policy, creative writing, etc. Our community-based multimedia participators engage us through Facebook.com/myMCMedia, @myMCMedia on Twitter and Linkedin.com/myMCMedia, YouTube.com/myMCMedia, YouReport.com, Pintrest.com, Instagram.com, Eventbrite.com, eVite.com and Constant Contact. We hold the 2014 1st Place for "Use of Social Media" award from the National Association of Telecommunications Officers and Advisors (NATOA). LinkedIn.org named us as one of 2012's top 5% most viewed LinkedIn profiles! NATOA awarded us the 2014 1st Place for Event/Program Promotion for our "My Favorite Teacher" PSA. We hold both the 2012 and 2013 "Overall Excellence" national awards from Alliance for Community Media. We annually teach 1,000 students in 80 class types and issue nearly 30 certification types. We publish electronic newsletters to 33,000+ readers. On Facebook we have 12,000+ Friends. On YouTube we have exceeded 505,000+ video views.
MAFCU & U.S. Senator Cardin Invite You to SBU at MCM on 1/21/16