MAFCU Presents Small Business University & Networking at MCM on 9/10/15

Thursday, September 10, 2015 from 7:00 AM to 8:30 AM (EDT)
Event Details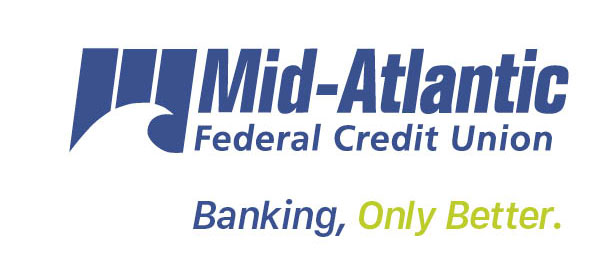 Mid-Atlantic Federal Credit Union presents
Small Business University
in partnership with Montgomery Community Media,
Taylor-Leonard Corporation &

in collaboration with the U. S. Small Business Administration and
the Montgomery County Department of Economic Development.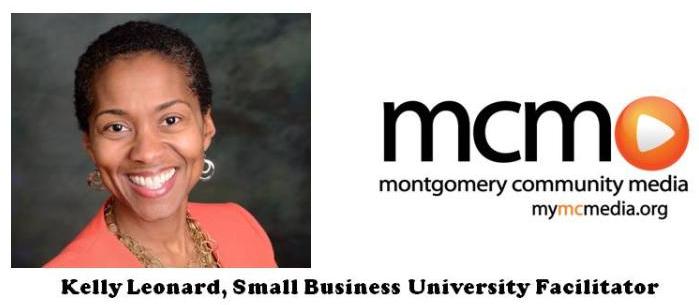 We invite YOU to join us
for an outstanding networking opportunity
for you with a regional business leader's
insight and tips with Q&A

SUGGESTED CHARITABLE DONATION TO MCM FOR ADMITTANCE - $10

Doors open at 7:00 am.
The event occurs from 7:00 am until 8:30 am.
Date:         Thursday September 10, 2015
Topic:    Time Management:
              Reclaiming Your Business & Life with a System
Featured Presenter:      Jeff Miller
                                                        CEO, Jeff Miller Consulting Alliance 
Agenda:
7:00 am                     Doors open
7:15 am -7:30 am       Continental Breakfast
                           Meet & Greet Networking
7:30 am – 7:55 am     Welcome
                                     Facilitator Greetings
                                      Mid-Atlantic Federal Credit Union Welcome
                                      Montgomery Community Media Greetings
8:00 am – 8:25 am     Jeff Miller

                                   8:25 am               Closing Comments
          Our September 2015 SPONSORS & HOSTS: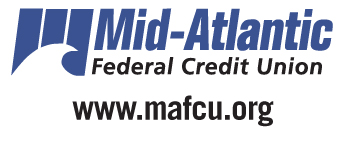 Montgomery County Department of Economic Development

the Hispanic Chamber of Commerce of Montgomery County
the Montgomery County Department of Economic Development
and the Gaithersburg Germantown Chamber of Commerce.
 The featured presenter on September 10 is Jeff Miller:

"I do this because it's my passion. The success of my clients is attributed to that more than anything else." – Jeff Miller

As president and CEO of Jeff Miller Consulting Alliance, Jeff brings to his clients unparalleled passion and expertise honed by more than 30 years of deep entrepreneurial and philanthropic experience.

From 2003 through 2014 as owner and certified business coach with ActionCOACH, he helped small- to mid-sized business owners create and implement systems for improving accountability, building better teams and achieving financial stability and growth. In the 11 years following the business's 2003 launch, Jeff accumulated a clientele with a total value of more than $200 million. He was consistently included in the franchise's monthly top 100 performers list, and he received ActionCOACH's esteemed Action Man of the Year award for client retention at the company's 2008 Global Conference.

Being true to the company's vision of building community, Jeff strongly believes in the power of service and is extremely active in Montgomery County's business and nonprofit circles. He is past president of the Rockville Chamber of Commerce and past chair of Manna Food Center, Montgomery County's only food bank. He also serves on the board of the Corporate Volunteer Council of Montgomery County as the vice chair of the organization's service committee. He is currently part of the 2014 class of Leadership Montgomery, which brings together current and emerging leaders to make Montgomery County a better place to live and work. Graduates of the class collaborate and build partnerships to impact community needs.

Prior to becoming a business coach, Jeff served as executive vice president for a sales company based in Alexandria, Virginia. There, he expanded the company's territory by more than 300 percent and developed a new division that grew annual sales from a start-up level to more than $3 million. From 1980 to 1985, he ran Gevulot Chickens—a mid-sized agri-business in Israel—overseeing the raising of 180,000 chickens each year.

Jeff graduated Magna Cum Laude from the City University of New York with a degree in History. A native of Brooklyn, NY, Jeff and his wife Betsy reside in Rockville, MD and have two beautiful, grown daughters. He enjoys reading history, baking bread and making sausage, biking, listening to music, and is a lifetime fan of American's true national pastime: baseball.

   

 

 

 

 

 
The next 2015 Networking Sessions are scheduled for the following Thursdays:
 October 15          November 19         December 17
SBU facilitator, Kelly Leonard, is the CEO of Taylor-Leonard Corporation (T-LC).  Previously, Kelly held leadership positions with GE Healthcare Financial Services, Kaiser Permanente, and PwC. Currently, Kelly serves as Small Business Committee Chair for Montgomery Business Development Corporation and recently launched the "Small Business Works Here" initiative aimed at increasing small and minority business awareness and engagement through vendor outreach, procurement, and collaboration with large, County-based private enterprise.  Kelly has demonstrated results-oriented strategic marketing by targeting distinct audiences to create relevant campaigns, programs and outcomes for economic stimulus.
Visit Kelly's LinkedIn profile: http://www.linkedin.com/in/ktleonard.

Thank you for your  donation to  
Montgomery Community Television  
dba Montgomery Community Media  
that allows us to offer you events  
and programming that YOU want.

Montgomery Community Media is a 501c3,  
your donation is tax deductible,
and we will recognize YOU and YOUR BUSINESS!
When & Where

Montgomery Community Media | Montgomery Community Television
7548 Standish Place
Rockville, MD 20855


Thursday, September 10, 2015 from 7:00 AM to 8:30 AM (EDT)
Add to my calendar
Organizer
Montgomery Community Media | Montgomery Community Television
Since our 1984 founding as the county's community media center and region's largest public access station, our aim remains to "inform, connect and educate" the 1+ million residents of Montgomery County. Our mission is to encourage and sponsor "first-voice "multimedia content that meets community needs, engages our communities, and offers forums for free expression on both broadcast and broadband platforms. Our vision is to educate and empower county residents by providing a means to creatively engage and more effectively connect them through our multimedia platforms. We serve the community through content distribution, educational training, economic development, nonprofit partnerships and collaborations, and production services. Towards the fulfillment of those goals by innovative and informative means, we foster and sustain programming and offerings that both reflect and promote the culturally and socioeconomically inclusive communities that comprise the mosaic that is us. Our multimedia content is community-centric and overwhelmingly volunteer produced. We broadcast to nearly 873,000 viewers in over 351,000 cable TV households. Our broadband platform, mymcmedia.org, annually serves over 860,000 web visitors. Our nearly 700 active volunteers annually complete 600+ projects, engage the humanities through weekly blogs and daily tweets, and provide over 14,000 hours of on-air content. Our volunteers and presenters contribute 120 program series each quarter in nearly a dozen languages, including: "Backpack Beat," "Musica Y Algo Mas," "Selam Ethiopia," "Traveltelevision," "Igreja Batista Brasileira," "Revista Semanal Montgomery," and the "Punjabi Community Hour." Our volunteer bloggers include interests in psychology, the culinary arts interior design, public policy, creative writing, etc. Our community-based multimedia participators engage us through Facebook.com/myMCMedia, @myMCMedia on Twitter and Linkedin.com/myMCMedia, YouTube.com/myMCMedia, YouReport.com, Pintrest.com, Instagram.com, Eventbrite.com, eVite.com and Constant Contact. We hold the 2014 1st Place for "Use of Social Media" award from the National Association of Telecommunications Officers and Advisors (NATOA). LinkedIn.org named us as one of 2012's top 5% most viewed LinkedIn profiles! NATOA awarded us the 2014 1st Place for Event/Program Promotion for our "My Favorite Teacher" PSA. We hold both the 2012 and 2013 "Overall Excellence" national awards from Alliance for Community Media. We annually teach 1,000 students in 80 class types and issue nearly 30 certification types. We publish electronic newsletters to 33,000+ readers. On Facebook we have 12,000+ Friends. On YouTube we have exceeded 505,000+ video views.
MAFCU Presents Small Business University & Networking at MCM on 9/10/15