MAFCU Invites You to SBU at MCM on 10/20/16

Thursday, October 20, 2016 from 7:00 AM to 8:30 AM (EDT)
Event Details
 Mid-Atlantic Federal Credit Union presents a 
VERY SPECIAL EDITION OF
Small Business University
in partnership with Montgomery Community Media,
Taylor-Leonard Corporation &

in collaboration with the U. S. Small Business Administration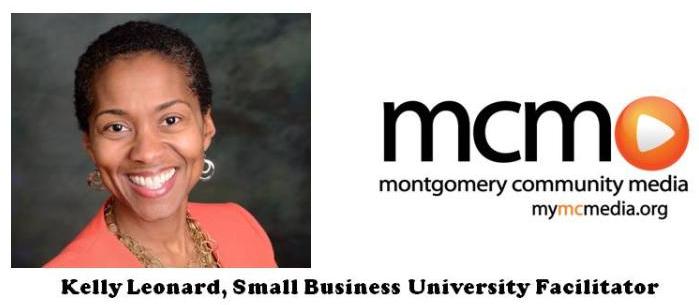 We invite YOU to join us
for an outstanding networking opportunity
for you with
Benjamin H. Wu
Deputy Secretary of Commerce Office of the Governor 
Chief Operating Officer Maryland Department of Commerce
including insight and tips with Q&A
 CHARITABLE DONATION TO MCM FOR ADMITTANCE - $10

Doors open at 7:00 am.
The event occurs from 7:00 am until 8:30 am.
Date:Thursday October 20, 2016
Featured Presenter: Benjamin H. Wu
Deputy Secretary of Commerce Office of the Governor 
Chief Operating Officer Maryland Department of Commerce
Topic: "Steps to Success in Small Business"
What resources the state offers to help small businesses grow and expand their markets/customer base

Learning how to access those resources and make them work for you. 
Agenda:
7:00am – Doors Open
7:00-7:30am – Continental Breakfast & Networking
7:30-7:40am – Mid-Atlantic Federal Credit Union & Montgomery Community Media Welcome & Greetings
7:40-8:00am – Networking
8:00-8:25am – Special Presentation by Featured Presenter:
                       BENJAMIN H. WU + Q&A
8:25am – Closing Comments
---
Benjamin H. Wu
 Deputy Secretary of Commerce
Office of the Governor
 Chief Operating Officer
Maryland Department of Commerce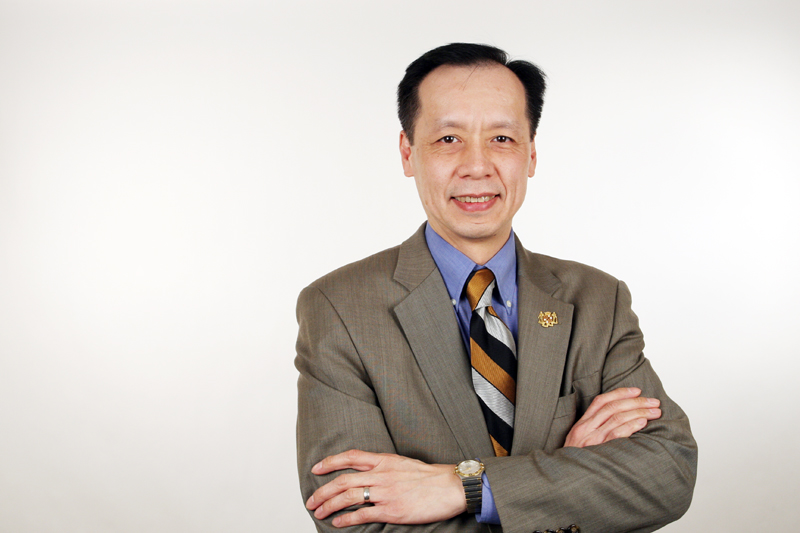 At the beginning of his term, Governor Larry Hogan appointed Ben Wu as the Maryland Deputy Secretary of Commerce. Ben also serves as the Chief Operating Officer of the Maryland Department of Commerce to help lead the Governor's top administration priority of reforming the state's economic competitiveness.

An internationally recognized technology policy expert, Ben has a distinguished record of substantive experience and management leadership at the highest levels of three presidential and gubernatorial administrations, as well as in the U.S. Congress. He has led the creation of significant Maryland, United States, and international initiatives affecting innovation, competition, technology commercialization, international trade, and economic development.

Ben has served previously as the U.S. Deputy Under Secretary of Commerce for Technology and the U.S. Assistant Secretary of Commerce for Technology Policy, as well as the Maryland Assistant Secretary of Business and Economic Development and Senior Technology Policy Advisor and as Counsel for former Maryland Congresswoman Connie Morella and the Technology Subcommittee of the House Science Committee.

At the U.S. Department of Commerce, Ben served as the Chief Operating Officer for the more than 3,000 employee, $500 million bureau that included the National Institute of Standards and Technology (NIST) in Gaithersburg, Maryland. He was also the Executive Secretary of the National Science and Technology Council (NSTC) Committee on Technology, a presidential committee to coordinate technology, science, and space innovation.
During his 13-year tenure working in Congress, Ben drafted laws affecting federal intellectual property, requiring Y2K readiness, and advancing math and science education. In Maryland, Ben has a substantive record of forging successful public-private partnerships to drive scientific research and development and has effectively collaborated with the state's industry, academia and federal, state and local partners on life sciences, cyber, energy, manufacturing, and international initiatives to accelerate technology-led economic development.

Ben graduated with a Bachelor of Arts degree from New York University and a Juris Doctor from the University of Pittsburgh. Ben attended Montgomery County Public Schools and resides in Montgomery County.

---
OUR OCTOBER 2016 SPONSORS & HOSTS: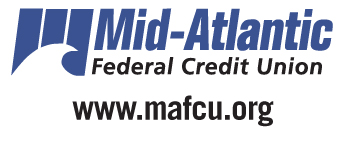 The Hispanic Chamber of Commerce of Montgomery County,
 The Gaithersburg Germantown Chamber of Commerce &
The Montgomery County Small Business Navigator
The Montgomery County Small Business Series offers the opportunity to invigorate and innovate your business with insight and information from regional business leaders' presentations and question and answer sessions. Seminars and networking are designed to support and enhance the success of your business in Montgomery County.
SBU facilitator, Kelly Leonard, is the CEO of Taylor-Leonard Corporation (T-LC).  Previously, Kelly held leadership positions with GE Healthcare Financial Services, Kaiser Permanente, and PwC. Currently, Kelly serves as Small Business Committee Chair for Montgomery Business Development Corporation and recently launched the "Small Business Works Here" initiative aimed at increasing small and minority business awareness and engagement through vendor outreach, procurement, and collaboration with large, County-based private enterprise.  Kelly has demonstrated results-oriented strategic marketing by targeting distinct audiences to create relevant campaigns, programs and outcomes for economic stimulus.
Visit Kelly's LinkedIn profile: http://www.linkedin.com/in/ktleonard.

Thank you for your  donation to  
Montgomery Community Television  
dba Montgomery Community Media  
that allows us to offer you events  
and programming that YOU want.

Montgomery Community Media is a 501c3,  
your donation is tax deductible,
and we will recognize YOU and YOUR BUSINESS!
When & Where

Montgomery Community Media | Montgomery Community Television
7548 Standish Place
Rockville, MD 20855


Thursday, October 20, 2016 from 7:00 AM to 8:30 AM (EDT)
Add to my calendar
Organizer
Montgomery Community Media's (www.mymcmedia.org) mission is to facilitate, create and distribute community-centric media content to those who live and work in Montgomery County.  MCM educates, informs and inspires with multimedia content that is overwhelmingly volunteer produced.  MCM also provides STEAM (Science, Technology, Engineering, Arts and Mathematics) educational opportunities for all, youth to seniors, opening doors through multimedia training. 
We are your EMMY, CINE, TELLY, NATOA & ACM award-winning community media center and we invite you to get involved!
Stay connected!