Join us for an evening of guitar music with Toshi Onizuka and Gerardo Calderon
About this event
Doors open at 6:30pm, concert begins at 7:00pm.
Seating will be spaced out to provide adequate social distancing and we will keep the large garage door open to allow for air circulation. Masks will be required at all times.
As a professional musician, Gerardo Calderon has pursued his interest in tradition Mexican music, Latin American folk music and Pre-Columbian music by performing with folk ensembles in Mexico, Canada, New England, and the Pacific Northwest. He has also toured with choir and world music ensembles, and composed music and design sound for dance, theater and most recently film.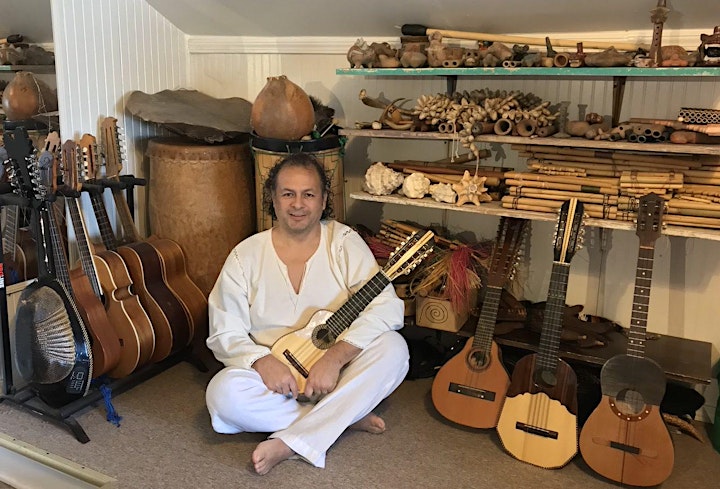 Toshi Onizuka was born in Tokyo, Japan. At twenty years old, he began playing guitar. Inspired by the music of Al DiMeola, Paco De Lucia, and Django Reinhardt, Toshi sought to develop his own sound. Toshi realized that in order to achieve this, he would need to teach himself. He quickly became consumed with the guitar and devoted himself completely to developing his technique. In 1993 he moved to Seville, Spain where he lived for five years. Based in Seville, Toshi immersed himself in the Spanish music scene, playing with as many musicians as he could, traveling to different parts of the the country as well as Morocco. Two of those years Toshi spent performing and touring with the internationally acclaimed Flamenco fusion group Pata Negra. While in Spain, Toshi developed a fascination with rhythm which can be heard in his playing today.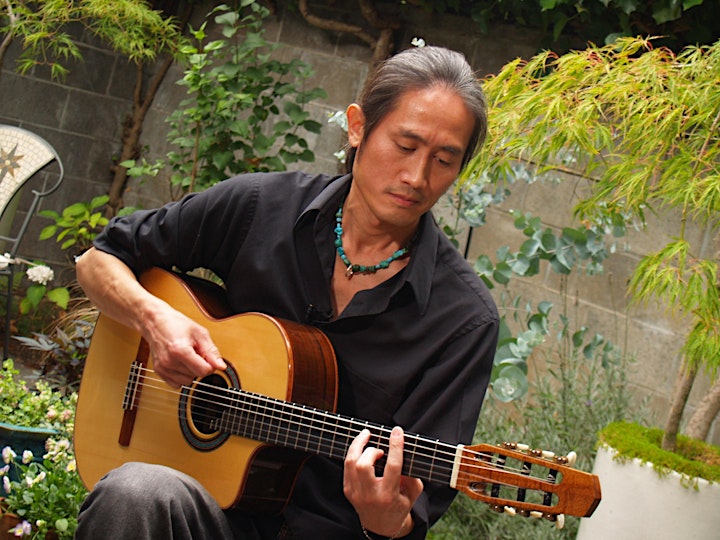 Organizer of MAESTROS DE GUITARRA EN CONCIERTO: GERARDO CALDERON Y TOSHI ONIZUKA