About this Event
MadSoul is a Music & Arts Festival that donates 100% of it's proceeds to the Food Angels who feed homeless students in Central Florida! Here's the plan: live music on two stages, food, local vendors, visual artists, food, a bar, and a mini planetarium. Partying for a great cause? What a deal.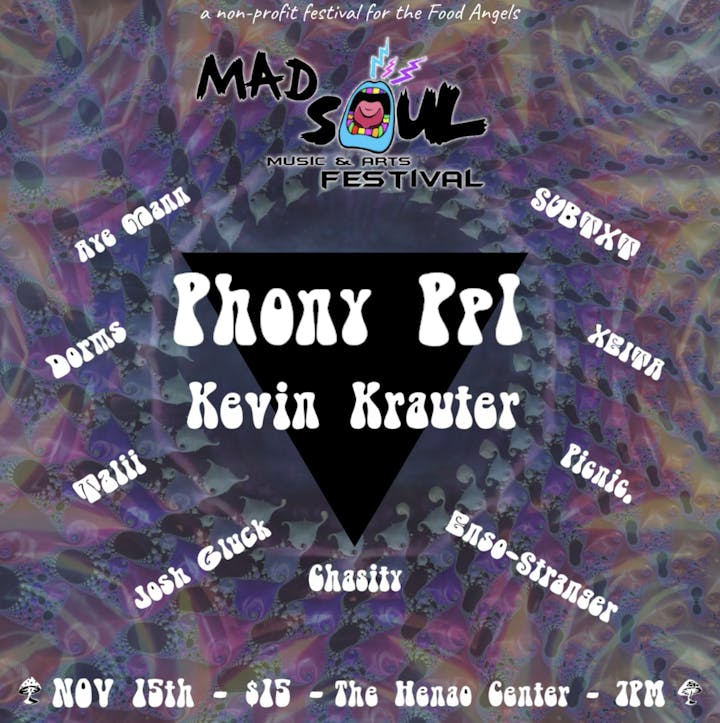 We are excited to have Phony Ppl headlining the show this year!
The band we know as Phony Ppl is a mix of people, time, and sound that's been nurtured over generations in Brooklyn. They were a group of kids who started making music together during after school sessions in the homes of their creative families, and who grew up to cultivate a sound that's as much punk as is it soul. A quintet of live music blending acoustic instrumentation with electronic inputs and different vocal styles, their outlook on life and music refuses to be boxed in.
Like their sound, they avoid being fenced into one type of performance. You might catch them on a big stage at a festival, or at a more intimate venue like the legendary Blue Note in Manhattan. But their favorite spot is somewhere outdoors where they're on a level with the crowd. "We really like to interact with the people," says Byas, "to really look people in the god damn face and sing the lyrics and hear them sing it back—stank breath and body odor and all that—that's the energy."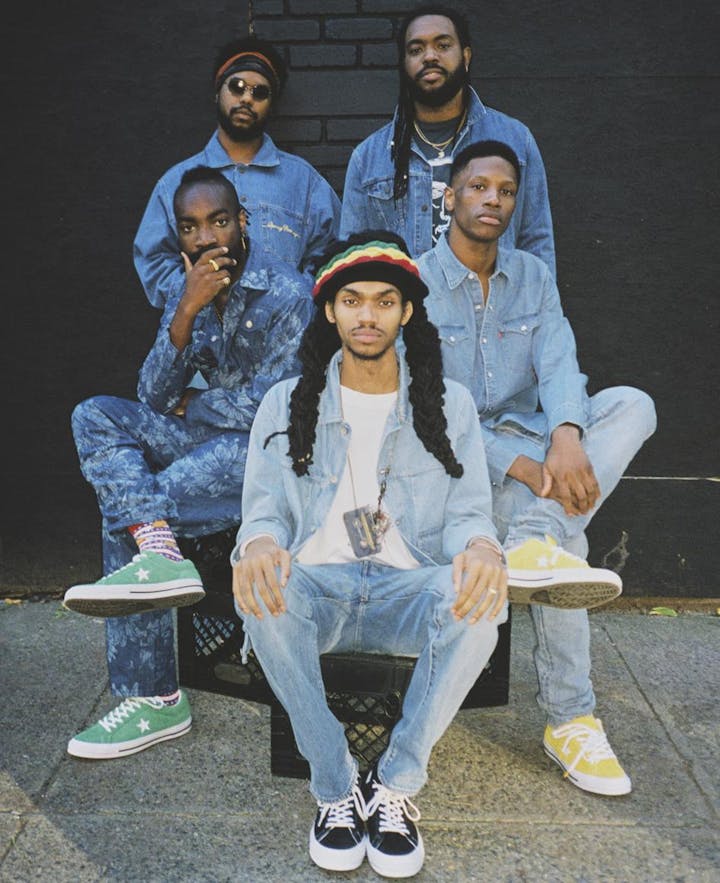 Our Co-Headliner will be Kevin Krauter from Indianapolis.
"I would wake up and have a cup of coffee, then I'd come up with a song or a melody and just sit and play it literally for three or four hours straight. Then I'd try to find new ways to play it, or do it with different notes or on different instruments. I don't want to call it meditating, but it was pretty meditative to sit there by myself and play the same thing over and over and over and over." The riffs and melodies became mantras, repeated back to himself until they became the rhythmically intricate, melodically bold, and emotionally complex songs on Toss Up. An insightful songwriter with a lyrical style that is both economical and evocative, Krauter crafts unique soundscapes that scramble a range of influences: '60s flower pop, '70s easy listening, '80s New Wave, '90s alt-radio, '00s indie rock.
words by Stephen Deusner