Description
Madison NOW is thrilled to bring the 2013 Sundance film After Tiller to a Madison audience. After having the pleasure of seeing this film, hosted by Planned Parenthood Wisconsin in Milwaukee, we were so moved that we knew we had to make it available to a wider audience.

We will be hosting the very first screening of this film in Madison as a fundraiser at The Majestic on the evening of Tuesday, February 25, 2014.
Only 150 seats are available!
Watch the trailer!
Doors open at 5pm
Introduction and film at 6pm
Mingling and drinks after the film.
---
Join our already great list of sponsors:
(see levels below)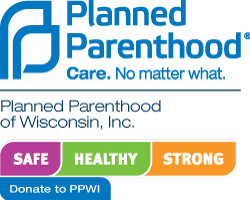 and thank you to our allies:
Representative Chris Taylor
Representative Janet Bewley
After Tiller has received widespread acclaim. From its appearance at the 2013 Sundance Film Festival, it received the IndieWire Critic's Poll for Best Documentary Feature at Sundance, among other honors, and Alissa Simon of Variety described it as, "A rare feat… a calm, humanist documentary about a hot-button topic. Well contextualized and sensitively shot with extraordinary access, the pic reflects the personal, moral and ethical struggles of the doctors as well as their patients, and deserves the widest possible audience."
This film paints a complex, compassionate portrait of the four remaining physicians who openly provide third-trimester abortions since the assassination of Dr. George Tiller in Kansas in May 2009, weaving together revealing, in-depth interviews with the doctors with intimate vérité scenes from their lives and inside their clinics, where they counsel and care for their anxious, vulnerable patients at an important crossroads in their lives. By sharing the moving stories of several of these patients, After Tiller illuminates the experiences of women who seek late abortions and the reasons why they do so. (Source: After Tiller Press Notes, 2013)