Description
Welcome to Freelancers Union SPARK!
We host meetups for freelancers by freelancers: we invite you to bring your expertise, questions, and elevator pitches to the table to workshop and discuss. Join us on the first Wednesday of every month (and our Facebook group for the in-between time!) to meet other entrepreneurs in the area, get inspired, and talk about stuff like...
----------------------------------
March SPARK: Options, variety, and numbers are the name of the game this month, because who doesn't want more clients??! Join us to learn about:
5 places to look for clients that you haven't considered

The best tips for that initial cold call, email or message
Elevator pitch feedback - hear from the group to improve and strengthen!
---
There will also be time to network with other freelancers who may be able to offer tips you hadn't considered before.
Regardless of industry, we all share similar experiences as independent business owners! We try to ensure everyone leaves with insights and connections that will help their business thrive.
The national conversation is live at #FreelanceSPARK. Join us in a whole bunch of cities across the country!
Quick tips:

Yes, this event is for freelancers of all industries. We're all connected by our efforts to succeed in the gig economy.

No, this event will not be taped- it's a meetup!

Sometimes we do bring in an expert speaker- we'll announce that above.
SPARK Madison is brought to you by:
Freelancers Union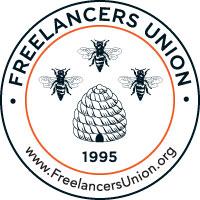 Freelancers Union is a membership organization that provides benefits, resources, and advocacy for 425,000 independent workers nationwide. To learn more or join, visit freelancersunion.org. Membership is free.
Meet the Madison Leadership Team
Matt Nelson
Matt is the founder of MadTown SEO, which specializes in WordPress, Search Engine Optimization (SEO}, Social Media Marketing (SMM), Google Analytics, and Facebook marketing. Matt has been freelancing for close to 10 years and was the founding member of our local Madison chapter.
Jess Parvin

Jess Parvin is a Madison-based freelancer who specializes in graphic design/ branding and wordpress web design & development for small businesses, entrepreneurs, artists & musicians. She loves working with a variety of different types of businesses as well as the flexibility that freelancing gives her to pursue interests such as traveling, sailing, making art, and attending & promoting folk music concerts! www.JessParvinDesigns.com
Gray Miller
Gray Miller is a creative working with clients to tell powerful stories across a wide spectrum of media. Creativegray.me
Pete Valeo
Pete Valeo is a web developer and technology instructor in Madison, WI. He specializes in custom WordPress and PHP development as well as technology training for individuals and small groups. https://petevaleo.com